This holiday season get your shopping done in the most philanthropic way—by donating to charities at the same time. A portion of proceeds from everything on our gift guide goes to a variety of charitable organizations. Wether you want to help fight child hunger or raise funding for cancer research, spread the joy with these haute, yet altruistic gifts.
Helen Ficalora LilySarahGrace Eye Charm ($225)

Helen Ficalora and the LilySarahGrace Foundation have partnered up to offer this dazzling eye pendant in 14k yellow, pink, or white gold and sterling silver. Twenty-five percent of proceeds from this charm aid the LilySarahGrace Foundation, which supports teachers in underfunded public elementary schools.
UNICEF Market Hand Crafted Christmas Ornaments ($49.99)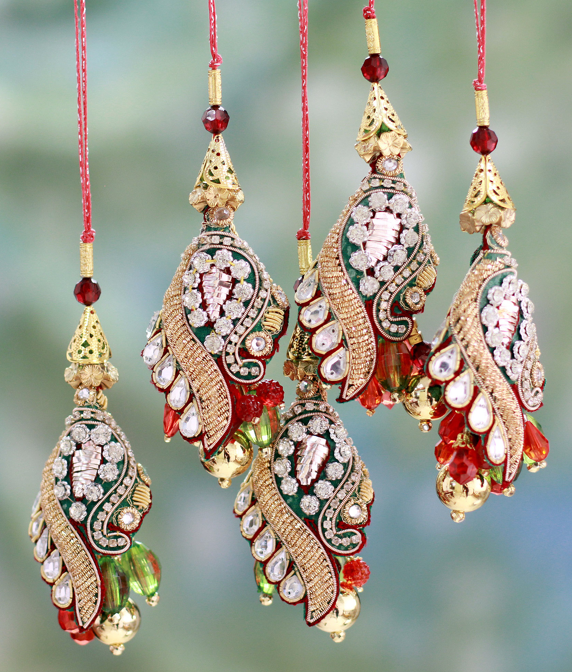 What better way to decorate your Christmas tree than with hand-crafted, sparkly Christmas ornaments with proceeds going to UNICEF? Sales from these five beautiful ornaments provide enough money to vaccinate six children against polio. Each piece has been embroidered by hand in zardozi style, a favorite of Indian royals.
Keysocks Knee High No Show Socks ($11.95)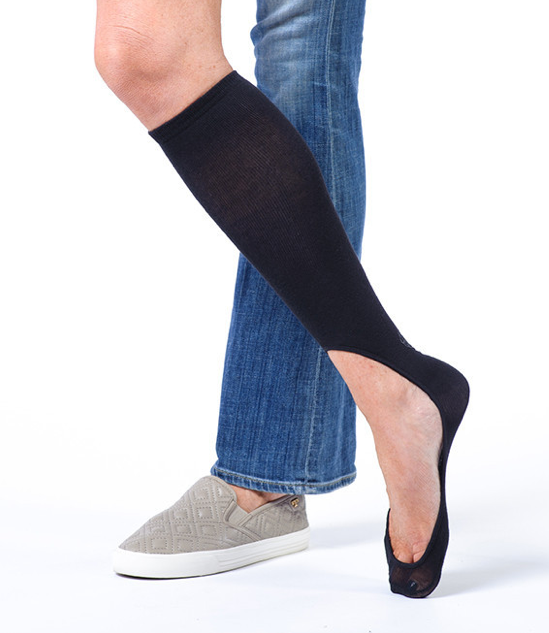 Keep cozy and stylish in Keysocks knee high socks with net proceeds aiding the Gabrielle's Angel Foundation. The foundation funds some of the nation's leading physician-scientists whose work represents the future of blood cancer research. Since its inception, more than $25 million in grants have been donated in the hope of finding a cure. Even better—the eco-friendly socks are able to cool or warm your body depending on the temperature.

Belvedere vodka's special-edition red bottle is the perfect host or hostess gift for any holiday party. Available only until December, 50 percent of profits benefit the Global Fund, a charity that fights HIV/AIDS in Africa. Since the launch of (BELVEDERE)RED in 2011, more than $4.5 million has gone towards saving lives through prevention programs and treatment of the disease.
Williams-Sonoma Cutting Board ($75)
Help "No Kid Hungry" fight childhood hunger this season with this cutting board from Williams Sonoma. The stylish kitchen tool made by Orange Chef Co. has a built in iPad stand—perfect for that friend or family member who is always trying out new recipes. Every cutting board purchased provides meals for 450 kids in need.