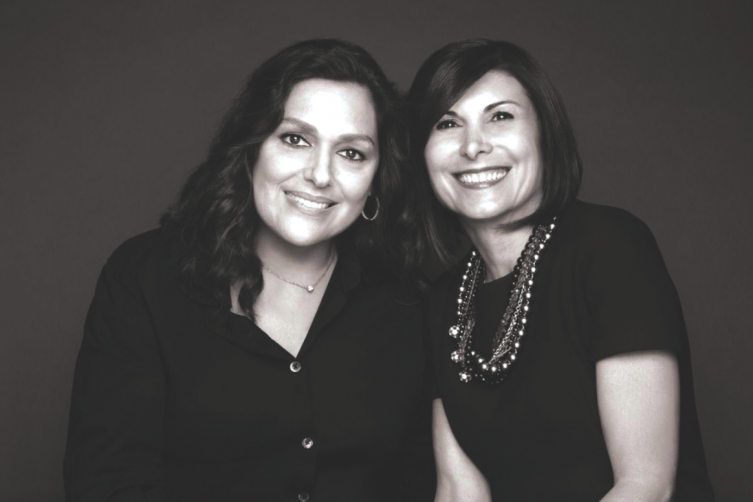 Ovarian cancer is the leading cause of death among gynecological cancers in the United States, but it is rarely discussed outside of doctors' offices. "I was shocked to learn that in advanced stages, only a small fraction of women are cured with available treatment options," explains Laura Mercier, celebrity makeup artist and creator of Laura Mercier Cosmetics, Skincare, Body & Bath, and Fragrance. With a client roster including Sarah Jessica Parker, Juliette Binoche, and Julia Roberts—plus products sold throughout 27 countries in 1,122 luxury stores—Mercier is definitely a power-player in the cosmetics industry.
In September 2012, she joined forces with Claudia Poccia, president and CEO of Gurwitch Products, to launch the Laura Mercier Ovarian Cancer Fund [LMOCF], a life-saving mission that shines a light on ovarian cancer. The devastating disease, which claimed the lives of nearly 15,000 Americans in 2014, has personally impacted both women. Poccia lost her younger sister, Laura Lia Murray, to ovarian cancer at the age of 39, while Mercier's dear friend Ranee Flynn has been battling the disease for the past three years. "The Laura Mercier Ovarian Cancer Fund truly started as a tribute to a sister and friend," Mercier reveals. "Our mission to 'make a difference' is now a nonprofit initiative that is fully realizing its potential to raise awareness and fund research and educational efforts that will help diagnose, treat, and support women with ovarian cancer."

Through the sale of select Laura Mercier beauty products—including the signature Bonne Mine Healthy Glow for Face & Cheeks Crème Colour Palette, limited edition Lip Glacé in Peach Hope, and Bracelet of Hope—LMOCF provides much-needed funding to six partners that align with the organization's mission. Though the foundation's flagship partner is New York's Memorial Sloan Kettering Cancer Center, LMOCF is also aligned with Cancer and Careers, Memorial Cancer Institute, Ovarian Cancer Canada, Ovarian Cancer Action, and Fonds pour les soins palliatifs in her native country of France.
"We donate 100 percent of the profits from the sale of LMOCF fundraising products," Mercier states proudly. "The Bonnie Mine palette holds special meaning for Claudia because her sister used it when undergoing treatment for ovarian cancer. We decided to make it a permanent fundraising product in her honor." The blendable, ultra-sheer palette—which creates a "no makeup" glow that looks soft and sun-kissed—is popular withwomen undergoing cancer treatment because of its illuminating effects. "For cancer patients in particular, I think there is a strong desire to see a healthy glow when they look in the mirror," Mercier states.
Instead of reaching for thick foundation to even out splotchy skin tone—a side effect of chemotherapy and radiation—Mercier encourages patients to use makeup to enhance their natural beauty, not try and cover it up or change it. "Sometimes all women need to enhance their look is a pop of color on their lips," she adds. "We created the Laura Mercier Lip Glace in Peach Hope so that women can create perfectly pigmented, high-shine lips while giving back to the fund."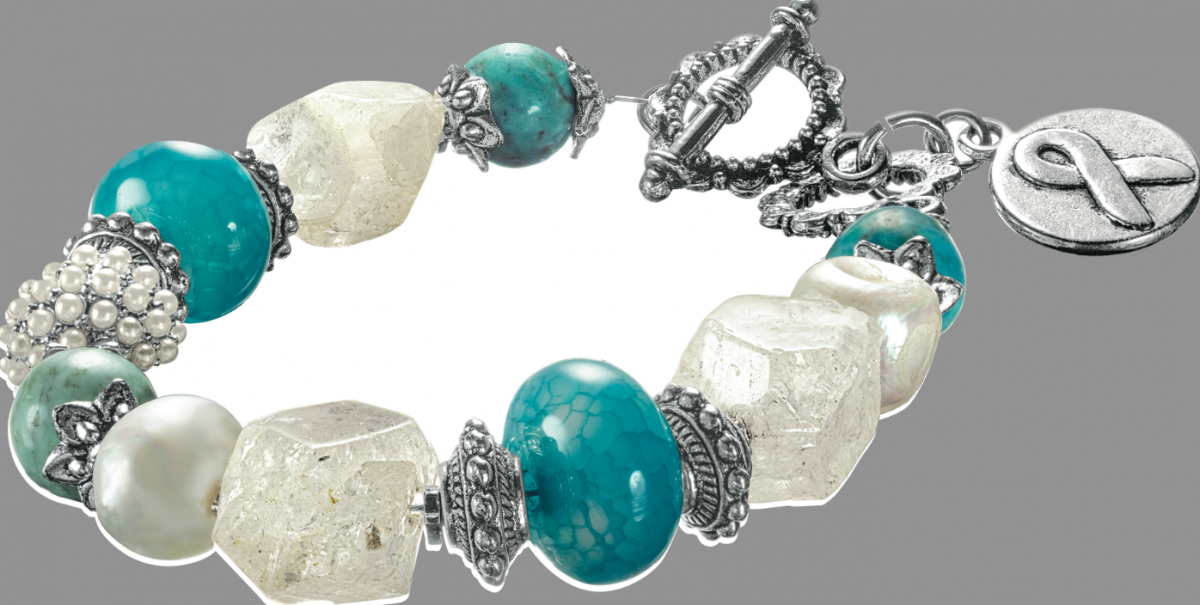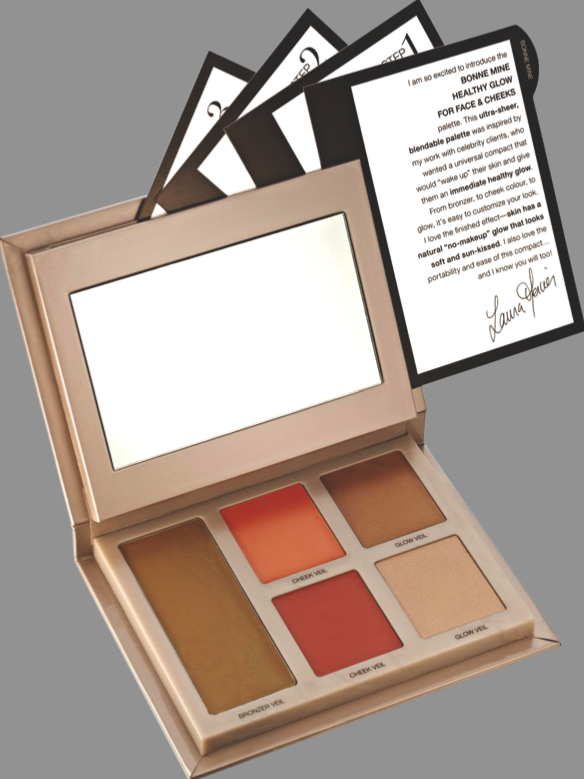 Low-maintenance ladies who prefer to go au naturel when it comes to their beauty regimens can contribute to ovarian cancer research and funding by picking up LMOCF's Bracelet of Hope, created by jewelry designer Viveca Karabatsos. Crafted from hand-selected freshwater pearls and crystal quartz, the inspirational piece of jewelry is designed to empower women with courage, strength, and energy. "I'm proud that our products help women feel good about themselves," she admits, "and that they also are doing good for all women with ovarian cancer through the research and education they are helping to fund."