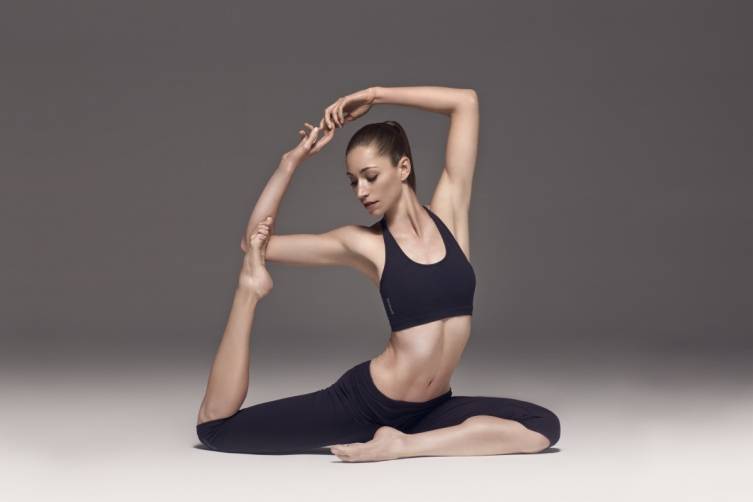 Photo Credit: Courtesy of W San Francisco
You've mastered downward dog and goddess but don't know a crane from a firefly. You're intimidated by those whose flexibility makes them seem like a freak of nature. Don't worry. When it comes to yoga, just feel good, says Tara Stiles, nicknamed the yoga rebel. Haute Living sat down with Stiles at the W San Francisco, which recently celebrated the opening of its futuristic fitness center and concept designed in collaboration with Stiles with an oh-so-cool party in its haute new event space and impressive terrace.
Stiles, an internationally renowned yoga guru and founder and owner of Strala, a high-energy movement system designed to "ignite freedom," partnered with W Hotels earlier this year to launch the non-traditional fitness concept that comprises curated in-room workouts, exotic packages at glamorous W Retreats, and an updated and renamed gym space. She put on yoga retreats at W Hotels in Bali and Vieques. You'll find her at the W Maldives in December.
HL: What's the most common misconception about yoga?
TS: I think the most common misconception is about flexibility. People say, "Oh, I can't." Or they see a pose and they immediately exclude themselves and say, "I can't do that." But my mission and the W's mission with this project has always been to give the message that anybody can do it. It's about feeling good and allowing yourself to move, however feels good for you, and just knowing that you're going to feel better. And when you feel better, everything in your life is going to be better. That's the great thing about yoga. Once you can do one thing, there's always something else to do. Then you realize the goal is simply to feel good and the poses and the movements are just something to do while you're getting your circulation going, your blood flowing, and your energy level up. All of the insides start to work better and you just feel good.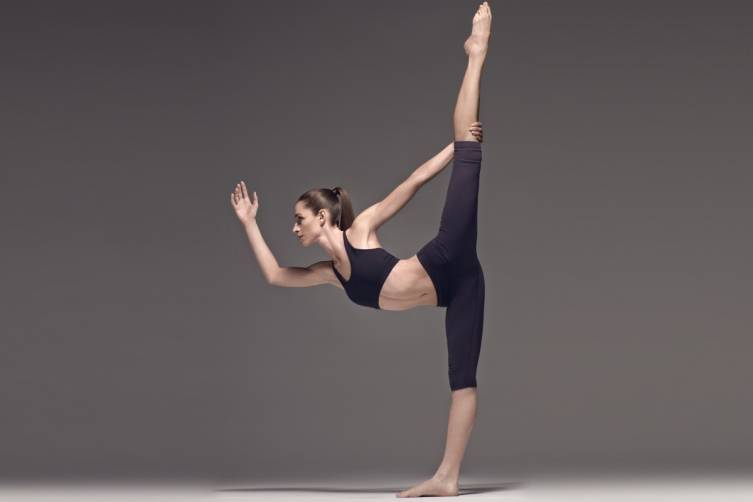 Photo Credit: Courtesy of W San Francisco
HL: Tell me how you're encouraging hotel guests to do yoga in their rooms with postcards and videos.
TS: We created a video program that has yoga routines mimicking the cards. (There are) yoga routines for jetlag, speaking to the traveler, an energy boost, and getting ready for the night out—or it could be interpreted for getting rid of your anxiety before you go into a business meeting, and then a detox for the morning. All of the movements are really simple. They're really designed that anybody can do them. The detox routine is right from bed in the morning, so you don't even need to roll out a yoga mat or change your clothes.
HL: Tell me about your clothing line with Reebok.
TS: That's going really well and it's really fun. It's all very cozy and comfy and nontraditional [laughs] yoga apparel. A lot of the shirts say things like "Who made the rules?" and "Make your own yoga." The Spring/Summer '15 (that is) coming out is all pineapple prints and really fun sort of retreat feel.
HL: That's why you're the yoga rebel! What is this yoga rebel thing?
TS: It's very revolutionary to what a traditional idea of yoga is and more speaking to the fact that it is okay to do it everywhere. It is something that is designed to make you feel good and you can make it however you want to make it. It doesn't matter what the pose looks like and all that—just as long as you're feeling good. That's the concept.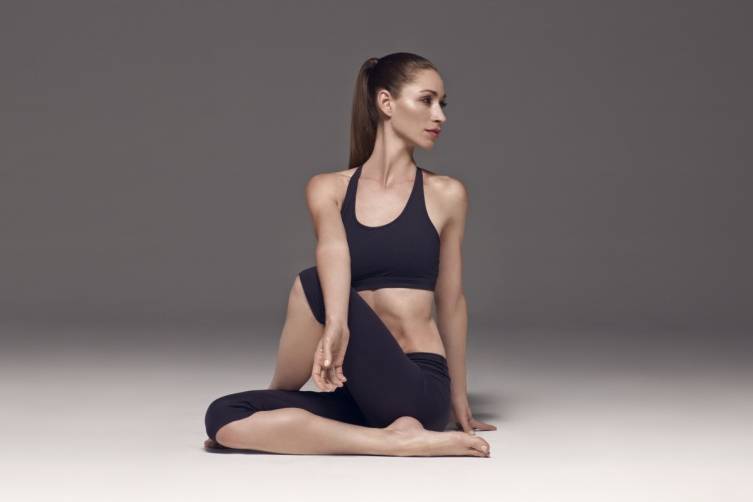 Photo Credit: Courtesy of W San Francisco
HL: What is the most unusual place you've done yoga? Didn't the W put you in a clear box and drive you around Manhattan?
T: You saw that? [laughs]  (It was a box) designed like a W room. That probably was the most unusual place because I saw a lot of people I knew—friends and family— and strangers. But it was really inclusive. People saw it and would strike a pose. Garbage men were like, "Oh, I can do that!" [laughs] I felt like the yoga Pope for a day. It was great.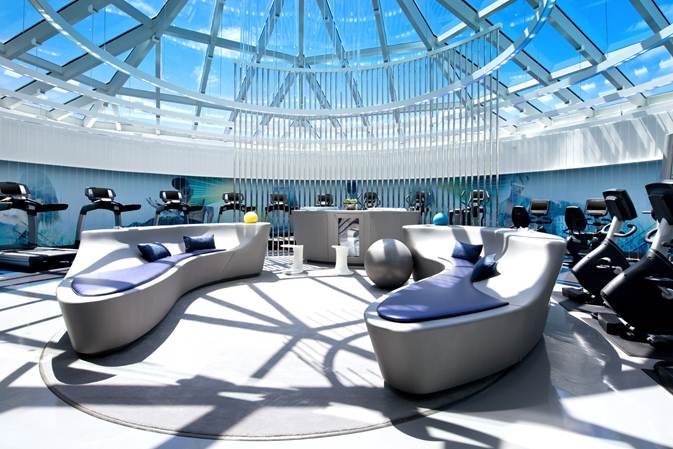 Photo Credit: Courtesy of W San Francisco
For those W San Francisco guests who prefer to work out in a gym, check out FIT. What was once a room with a glass roof, swimming pool that was rarely used and Jacuzzi is now an energy-charged fitness space boasting state-of-the-art equipment for cardio, strength training, Pilates and more.
Leave it to the W, which epitomizes cool hotel bars, to create a futuristic gym that feels like a bar when you enter. The room is infused with natural light from a dramatic skylight ceiling and the epicenter is a central seating structure and self-serve bar area with rings of color-changing light fixtures. Vibrant wall murals celebrate male and female forms against unique backdrops, while pulsating tunes designed to propel guests into workout mode will have you looking around for the deejay.
This forward-thinking gym is the new prototype for W Hotels so expect to see more of them as you travel.
Like Haute Living San Francisco? Join our Facebook page or follow us on Twitter @HauteLivingMag. Want Haute Living San Francisco delivered to your inbox once a week? Sign up for our newsletter.