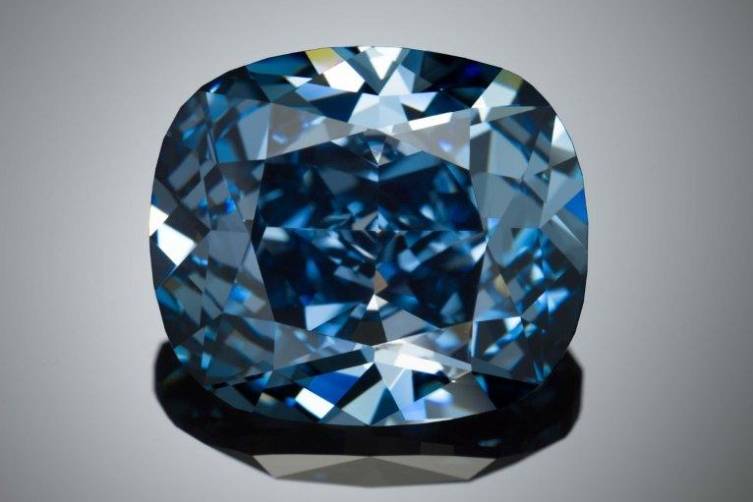 The Blue Moon Diamond gives new meaning to the meaning "once in a blue moon": the 12-carat stone isn't just one of the rarest blue diamonds in the world, but it's only in Los Angeles for a limited period of time.
The gem, which arrived at the Los Angeles County's Natural History Museum on Friday and went on display Saturday, is one of the rarest stones in the world because of its distinct color, size and clarity. The trace element boron within the carbon structure of the stone is responsible for its blue color. Diamonds with a strong saturated color represent only a tiny percentage of all natural diamonds – and only a minute percentage of all natural color diamonds are blue, making the Blue Moon an extremely significant find.
The stone was discovered in a mine northeast of Pretoria, South Africa, known for discovering some of the most recognized blue and other color diamonds in the world, the Cullinan mine.
Blue Moon was cut from a 29.63-carat rough diamond, a process that took six months, and fashioned to form a cushion-cut shape. The value of the gem is not yet known, though Cora International, bought the rough diamond for nearly $26 million from Petra Diamonds Ltd.
To showcase the significance of this stone, the Gemological Institute of America (GIA) has made a monograph of the blue diamond. According to the GIA, a monograph offers detailed documentation of outstanding gems in book format, offering a holistic perspective on their character and significance. The GIA Monograph report "fleshes out the details of a gem's story, highlighting the features that elevate the gem to the realm of the truly exceptional." The GIA has also written a special letter for this stone due to its rarity and beauty.
If you're into rare diamonds, you'll be happy to know that you have a few months to check it out, as the Blue Moon will be on display at the NHM at its special Gem Vault exhibition through Jan. 6 of 2015.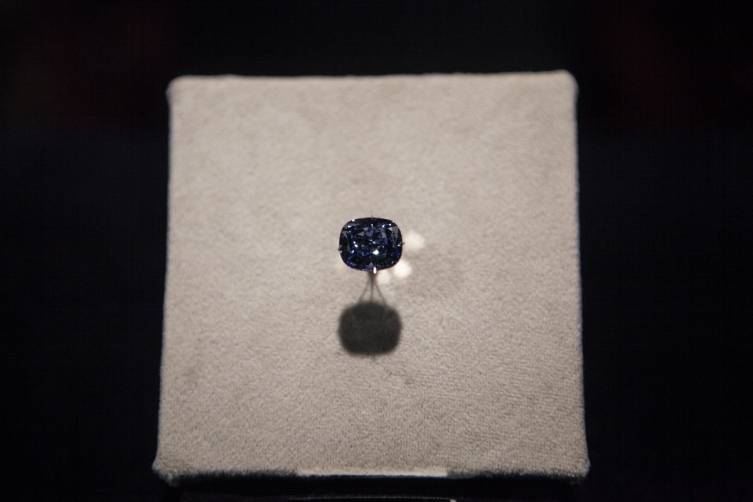 Photo Credit: E.I. Chamorro, courtesy of NHM.