When the VIP kickoff is this luxe, you just know the event is going to be over-the-top. Such was the case of InterContinental Miami Make-A-Wish Ball VIP Kickoff last week. Even though the soiree was technically a warm-up to the main event: a lavish, 20th Anniversary ball featuring entertainment by Diana Ross; the InterContinental Miami Make-A-Wish Ball VIP Kick-off was quite the production in itself.
The "Oz" theme was in full effect, with props and food stations with clever names such as "Munchkin Land" (sushi) and "Dorothy's Ruby Slippers" (a plethora of sweets). There was more than enough drama to hint at the amazing "Oz"-themed tricks they they have up their sleeves for the big night.
Robert Hill, Gala Host and General Manager of the InterContinental Miami; Shareef Malnik, Gala Chairman, philanthropist and proprietor of The Forge Restaurant | Wine Bar; and Norman Wedderburn, President/CEO of Make-A-Wish® Southern Florida  greeted guests along with actress/filmmaker Gabrielle Anwar, who will be serving as the Ball's celebrity emcee for the fourth consecutive year.
Lee Brian Schrager, who was an original founding member and steering committee chairman of the InterContinental Miami Make-A-Wish Ball, was in attendance, as well as  Marshall Ames, Lady Monica Heftler, Eugene Frenkel, Neil Gonzalez; Todd Linden, Aaron Resnick, Alison Zhuk, and Tara and Jack Benmeleh.
During the evening, it was announced that Neiman Marcus Bal Harbour will be the official fashion sponsor of the InterContinental Miami Make-A-Wish Nightclub, which immediately follows the Ball – presenting a fashion show of over-the-top, Oz-inspired looks by couture designers. Tickets for the Nightclub are $100, and may be purchased at https://hotelballafterparty2014.eventbrite.com.
Red Designer boots for auction
Dolce & Gabbana Shoes for Auction
Performance
performance
Shareef Malnik, Lee Schrager, & Robert Hill
Scott Notowitz & Shari Notowitz
Samantha Ryan, Jami Baker, Mike Kovensky, & Julia Bennett
Roxanna Recio, Jesus Mederos, & Ody Milan
Norman Wedderburn, Shareef Malnik, Lee Schrager, & Robert Hill
Norman Wedderburn Speaking
Nick D'Annunzio & Jeff Kamlet
Aaron Resnick & Tara Solomon
Nick D'Annunzio & Amaris Jones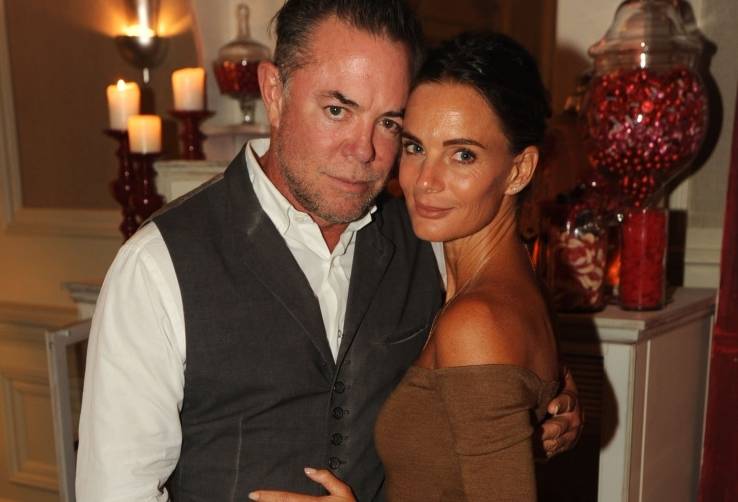 Shareef Malnik & Gabrielle Anwar PHOTO CREDIT WORLD RED EYE
Tara Benmeleh & Jack Benmeleh
Max Blandford & Ana Maria Rego
Isabel Fernandez & Christine Corson
Heidy Pimeneda & Manuel Jimenez
Christine Corson & Tara Solomon
Gabriella Wimmer & Robert Hill
Derek Sparks & Malinka Max
Cliff Comfort & Biana DeMarco
Angela Santamaria & Allison Zhuk
Whimsical display
Marcella Acosta & Carolina Ocampo
Photos by World Red Eye and Manny Hernandez