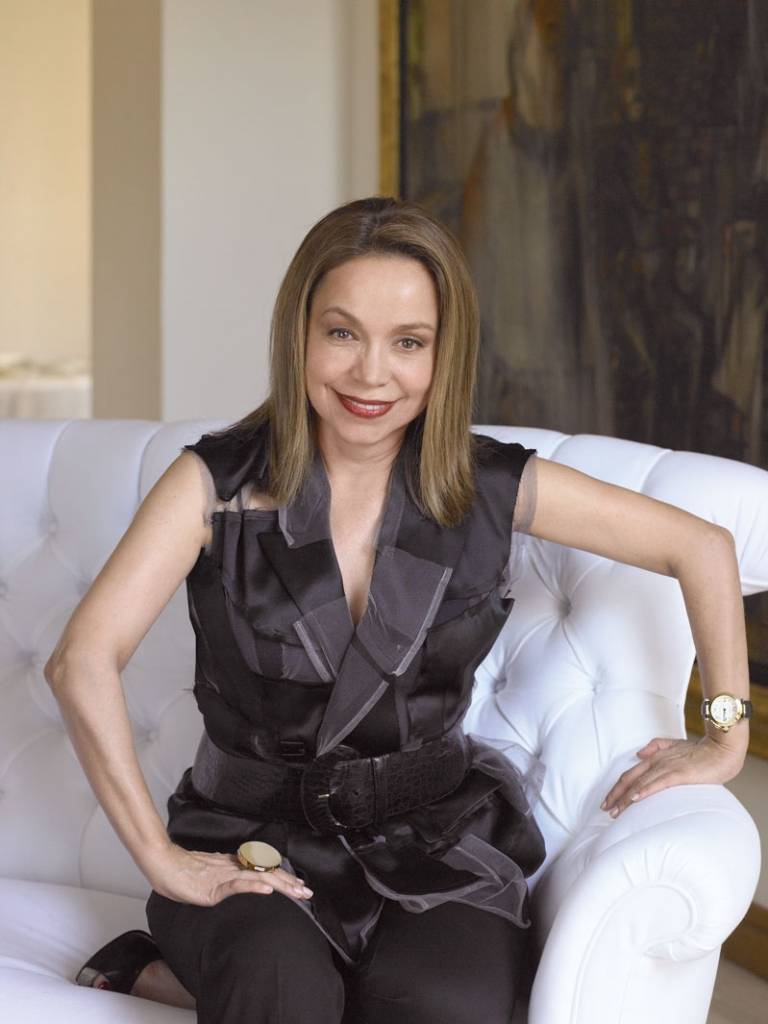 Nancy Gonzalez's colorful exotic skin handbags have become go-to bags for socialites and fashionistas since she debuted her collection at Bergorf Goodman in 1998. Here, the diminutive designer takes us through a typical day in her life not when she's in New York, but when she's staying in her home in her home country of Colombia. She travels often to the country and visits Cali, where her bags are made by expert craftswomen. There, she works to be a driving force for social change in their lives. 
4:30AM : Wake up to a large cup of Colombian coffee. I wash my face and I apply Biologique Recherche MSR-H Serum Complex Royal. After that I go into my meditation room and meditate for an hour.
6AM: I take my breakfast in my bedroom terrace surrounded by orchids. I have plenty of black Colombian coffee, an arepa (Colombian corn cake) with queso cuajada (farm cloth cheese), and fruit salad.
6:30AM: I do a face cream ritual, and get dressed. I lova white cotton shirts from Comme des Garçons, Junya Watanabe, or Yohji Yamamoto. My pants are from Prada, Celine,  or custom-made by Caraceni, my sons tailor in Rome. Shoes always crocodile pumps from Manolo or Christian Loubutin.
8AM: I head to the office and while in the car, I read the International New York Times and Financial Times on my iPad.
8:30AM: Everyone knows I am in because of the click my shoes make on the ceramic floors. (I still don't know if that is good or bad.) If I have been away I go to the factory floor to say "hello" to my employees. The first thing I do every day is have a production and programing meeting, followed by a financial briefing with my CFO.
If it is a Tuesday, I have a Skype meeting with my son and his team regarding the selling worldwide. Updates on constructions on new projects, press and advertising.
1PM: Lunch is brought from my house, which is usually a large salad. Niçoise is my favorite, but my cook has been with me over 20 years and she knows exactly what I want and need.
2PM I meet with the team in charge of developing new colors and techniques on the crocodile skins.
4PM:  I present over 150 new styles every season, so we have to start quite early creating them. The development production team presents the styles they are working on for our approval. Then we make adjustments and since the factory is right there, they can be made immediately so that after the meeting the bags we discussed are finalized.
 8PM: I leave the office and head to my mother's to have dinner with her. My mother is 92 years old and, thankfully, in perfect health. Usually her cook makes very heavy very delicious Colombian food and I usually over indulge. Then I head home; it's easy because she lives in the building next door to me.
10PM: Bed!
Subscribe to discover the best kept secrets in your city