On Saturday, February 15th, before heading to the Voices for Children's Gala at the Mandarin Oriental, decked in designer, Haute Living Publisher Sarah Mirmelli and I headed to Wynwood to experience the Del Toro Shoes dinner. Invited by the fabulous Amaris Jones, this very exclusive event was put together by CORZO® Tequila in their mission to collaborate with the artsy-architect-social set in six key markets through the USA. On this specific evening, the Artist of choice was Anthony Spinello's TYPOE and the city of choice was Miami.
Matthew Chevallard of Del Toro Shoes hosted the intimate dinner at Del Toro's Wynwood Headquarters, a chic warehouse where the dinner tables were set around a massive TYPOE installation.
"The sculpture I used for the centerpiece of the dinner is a hand carved bust made from foam and covered in resin. I wanted to use something esthetically engaging and a little larger than life for the event," commented TYPOE.
The evening was a celebration of creative minds, with the city's most influential fashion, art, and design enthusiasts in attendance. It was the second dinner of the CORZO® dinner series. The first, of which, hosted by CORZO®, Daniel Arsham and Pharrell, celebrated the synergy between art and music.
TYPOE unveiled his skillfully crafted 12-foot statue at the center of the gallery, while guests were styled in Del Toro shoes to match the table's custom design by TYPOE. The union of the artisans curated an unforgettable evening spotlighting the two visionary talents among their peers such as artists Agustina Woodgate, Hoxxoh, Johnny Robles, Evoca, Hebru Brantley, and Michael Vazquez to name a few.
CORZO®'s specialty cocktails harmonized perfectly with the culinary expertise of Chef Henry Hane, who prepared an extensive four-course menu to pair with select CORZO® cocktails created by brand ambassador Gabriel Urrutia, for the most refined dining experience…..Oh, and did i mention that every privileged guest walked away with a select pair of Del Toro Shoes as a gift.  Hauteness!
Typoe10
Typoe & Hebru Brantley6
Seth Browarnik & Gabe Urrutia
Scott Jove & Evoca12
Michael Vasquez4
Kathryn Mikesell & Ira De Ritis3
Kathryn & Dan Mikesell, & Cristina Gonzalez2
Jason Odio7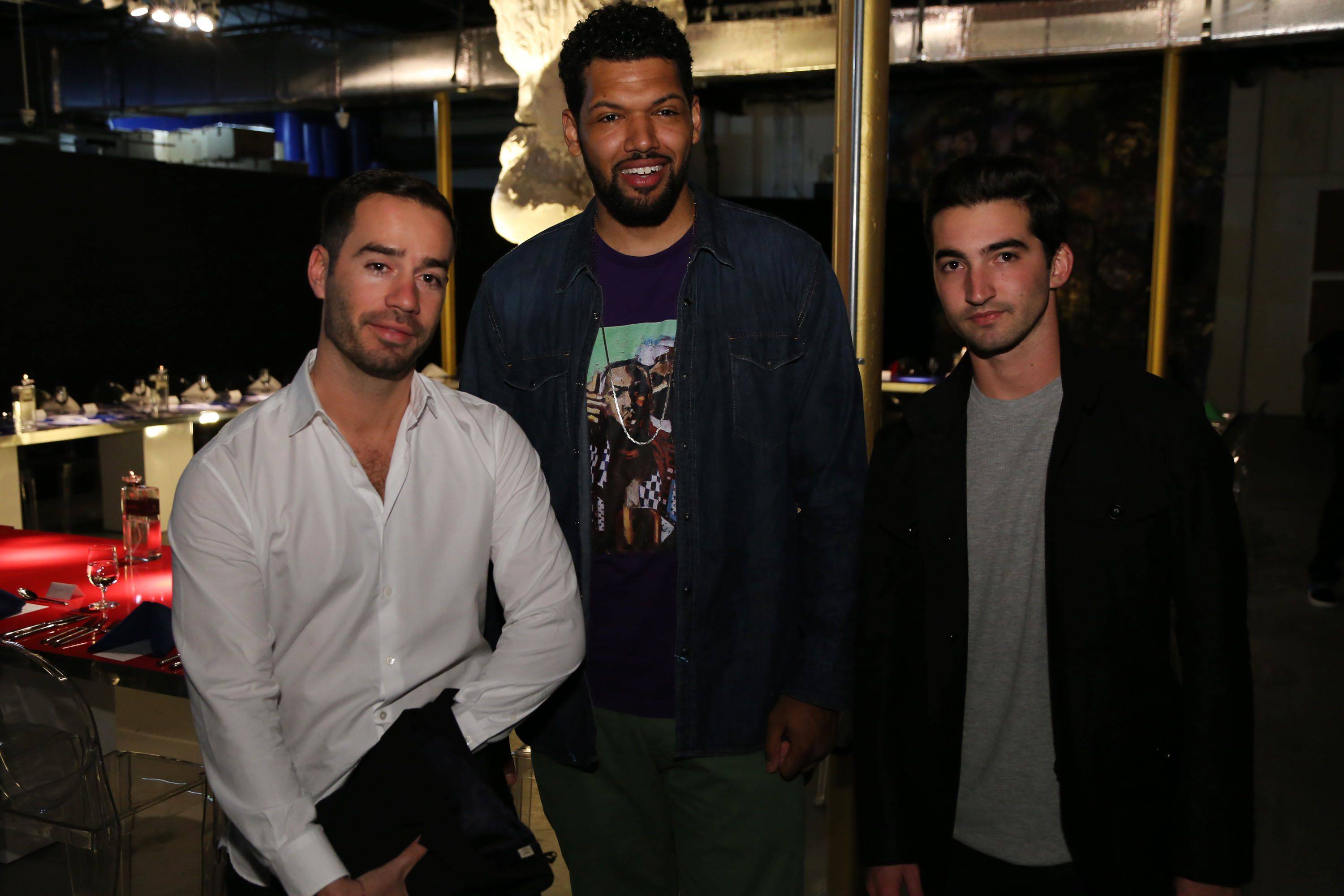 Jason Odio, Hebru Brantley, & Victor Bared2
Ira De Ritis
Ira & Pablo De Ritis1
IMG_0578
IMG_0532
IMG_0524
IMG_0371
IMG_0146
IMG_0076
IMG_0039
IMG_0011
Hebru Brantley2
Gabe Urrutia
Eliza Aho & Benjamin Elias3
Cristina Gonzalez, Galena Mosovich, & Lauren Gnazzo4
Cristina Gonzalez & Books Bischoff6
Bernard & Kimberly Schwartz, & Pablo De Ritis2
Benjamin Elias, Eliza Aho, & Chris DiSchino
Ben Lotan & George Sylvain3
Augustina Woodgate, Anthony Spinello, & Kathryn Gonzalez6
Anthony Spinello, Kathryn Mikesell, & Typoe1
Anthony Spinello, Brooks Bischoff, & Typoe
Anthony Spinello & Typoe
Amaris Jones & Marvet Britto
Alyse Pask2
Subscribe to discover the best kept secrets in your city