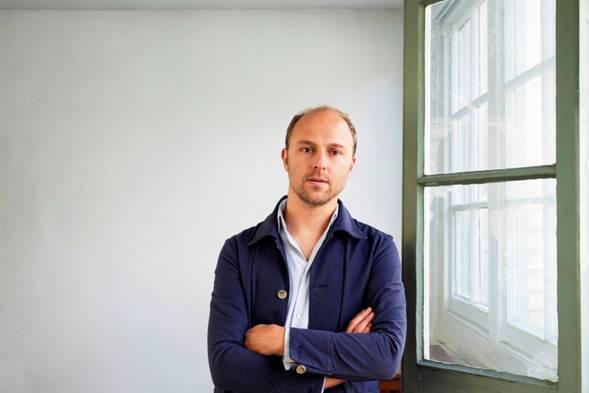 Basel-related news is just starting to trickle in. First the official galleries were named and now, Perrier-Jouët has announced that they would be collaborating with acclaimed Dutch Designer Simon Heijdens on an "immersive experience" that will be revealed at Design Miami/ 2013. The work, which promises to be playful in both volume and movement, will be titled Phare No. 1-9 and is intended to bring the champagne brand's Art Nouveau iconography into the 21st Century.
Heijdens is based-based,  but has pieces in the permanent collections of the MoMA and Art Institute of Chicago, as well as may traveling exhibitions around the world. The designer's delicate play of lightwork make him perfect not only to show at Design Miami, which has become known for unique installations using light and other unexpected materials, but also to manipulate the famous Perrier-Jouët logo.
"We are thrilled to be working with Simon Heijdens this year. Simon introduces a new medium of expression, which we believe makes an important and forward-thinking contribution to the design world. The installation space becomes a screen upon which Simon tells his story. Light and liquid create the narrative; it has to be experienced." Says Axelle de Buffevent, Style Director for Martell Mumm-Perrier-Jouët. Design Miami/ 2013 takes place at the Miami Beach Convention Center from December 4-8th.