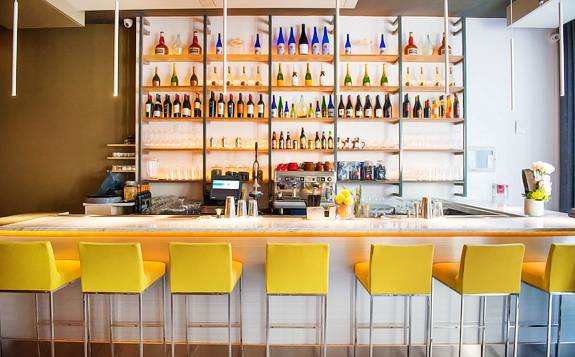 Florida Cookery has got some competition.  Box Park, a new airy, modern eatery in downtown is serving up local and wild game with a foodie-twist.
Unusual meats served with gourmet flourishes are the order of the day at Box Park. Alligator is served up deep-fried with datil pepper sauce and a twist of lime. Kumamoto oysters are prepared with a pickle juice mignonette. Other menu items include Everglades gumbo with wild boar Andouille, alligator and sassafras, Bison shortrib with sautéed kale and crispy polenta. There are also a few things for less adventurous eaters such as grass-fed skirt steak with fries as well as hand-made pizza (just skip the antelope salami). Sides too are a minefield of creativity which include okra, ancient grains, boiled peanuts and Swiss chard.
But perhaps even more interesting that the ingredients might be who is behind Box Park: Santiago Rodriguez and the Vassili Group, which also created the Hoxton (known for it's mixology menu) and Harvey Wolf, a few doors down. Mr Rodriguez was the Director of Worldwide Operations for Nobu and, we assume, is responsible for the superlative nature of these three establishments.
1111 SW 1st Ave Miami, FL 33130  305-356-8385