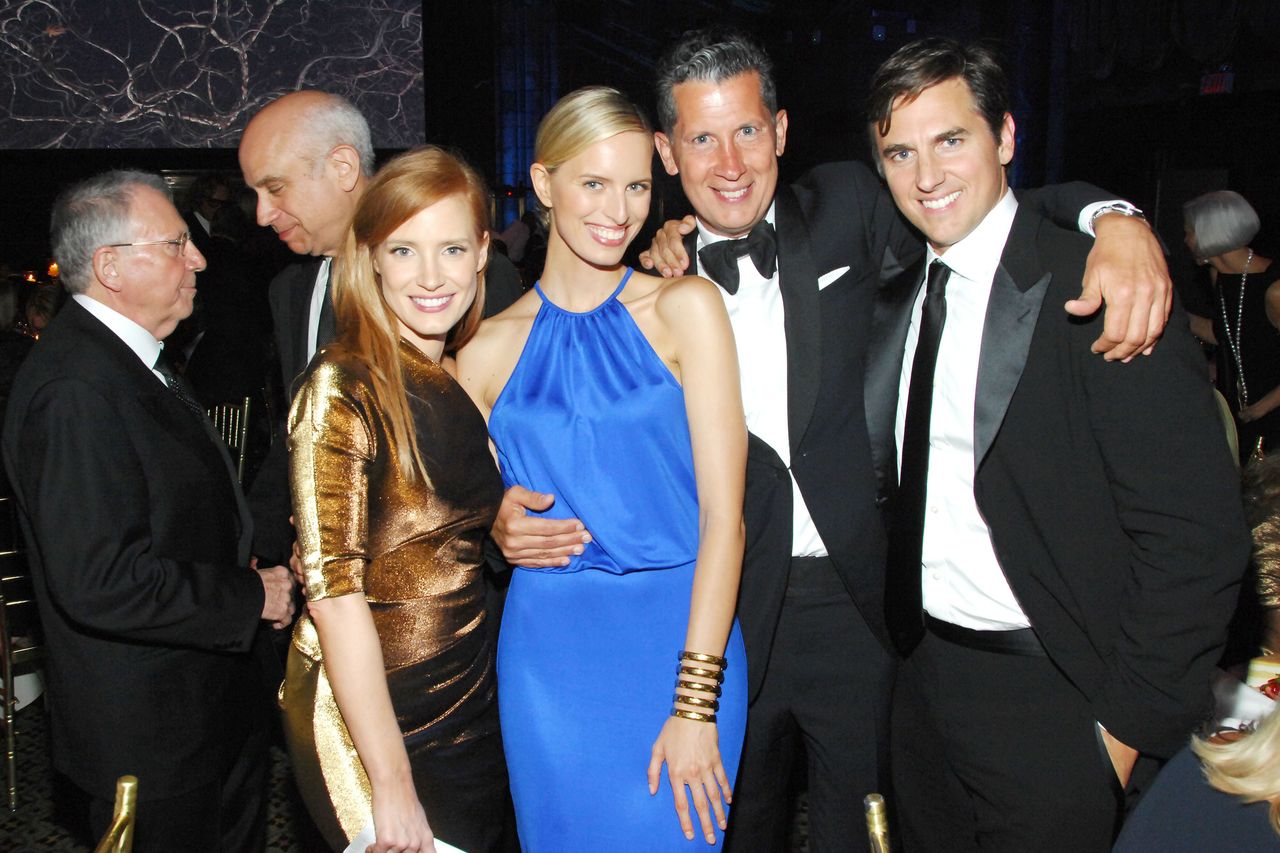 Last week the Fashion Institute of Technology (FIT) and the FIT Foundation honored three longtime supporters; playwright George Kaufman, Kay Krill of AnnTaylor, and Stefano Tonchi, the editor of W magazine. The institute's annual gala was held at Cipriani on 42nd Street in New York City.
Tony Bennett, a longtime family friend of Kaufman's, presented the playwright with his award. The multiple Academy Award-nominee actress Jessica Chastain (in head-to-toe Lanvin) presented Tonchi his award. Meanwhile, supermodel Karolina Kurkova (who wore a custom silk jersey dress from LOFT designer Austyn Zung) was on hand to present Krill with her award. In her acceptance, Krill stated: "I am passionate about empowering and helping the next generation to realize their dreams." She then made the surprise announcement that ANN INC. has committed to endow a full year scholarship that will be awarded annually to a student with a passion for designing fashion for women." The gala featured a video installation titled Orbit Art Work by Jennifer Steinkamp.
Among the 500 guests who joined Chastain and Kurkova were some of the industry's leading designers, including Lanvin's Alber Elbaz, Calvin Klein's Francisco Costa and Italo Zucchelli, Pucci's Peter Dundas, Rag & Bone's David Neville, Nanette Lepore, J. Mendel, Reem Acra, Isabel and Ruben Toledo, Jeffrey Banks, Dennis Basso, Maria Cornejo, Stan Herman, Lisa Perry and Ralph Rucci. The designers were joined by models Joan Smalls and Crystal Renn, Vogue's Hamish Bowles, Moda Operandi's Lauren Santo Domingo, Fern Mallis, photographer Henry Buhl, CNN correspondant Alina Cho, poet Christina Davis, artist Anh Duong, playwright Carol Mack, Iris Cantor, Steven Kolb, Arie Kopelman and his wife Coco, real estate developer Richard LeFrak and his wife Karen, Jaqui Lividini, Julie Macklowe, Wilbur Ross, Jack and Susan Rudin, Jean Shafiroff and Topsy Taylor.
The gala's chairs were also on hand at the event, from Pamela Baxter (President and CEO of LVMH Perfumes and Cosmetics), Joy Herfel Cronin (Group President of Menswear and Children's wear at Ralph Lauren), Julie Greiner (Chief Merchandise Planning Officer at Macy's), Yaz Hernandez (trustee of FIT), Jane Hertzmark Hudis (Global Brand President at Estée Lauder) and Liz Peek (trustee of FIT). Some of the top graduates from FIT's Fashion Design Class of 2013 were also invited, and wore their final project collections. Thaiana Cruz(children's wear), Sijeo Kim (knitwear), Jae Lee (sportswear), Carly Rosenbrook (sportswear), and Trung Vu (special occasion) received Critics Awards.
The FIT annual gala benefits the FIT Educational Development Fund, which provides scholarship, technology, and student services support, among other priorities.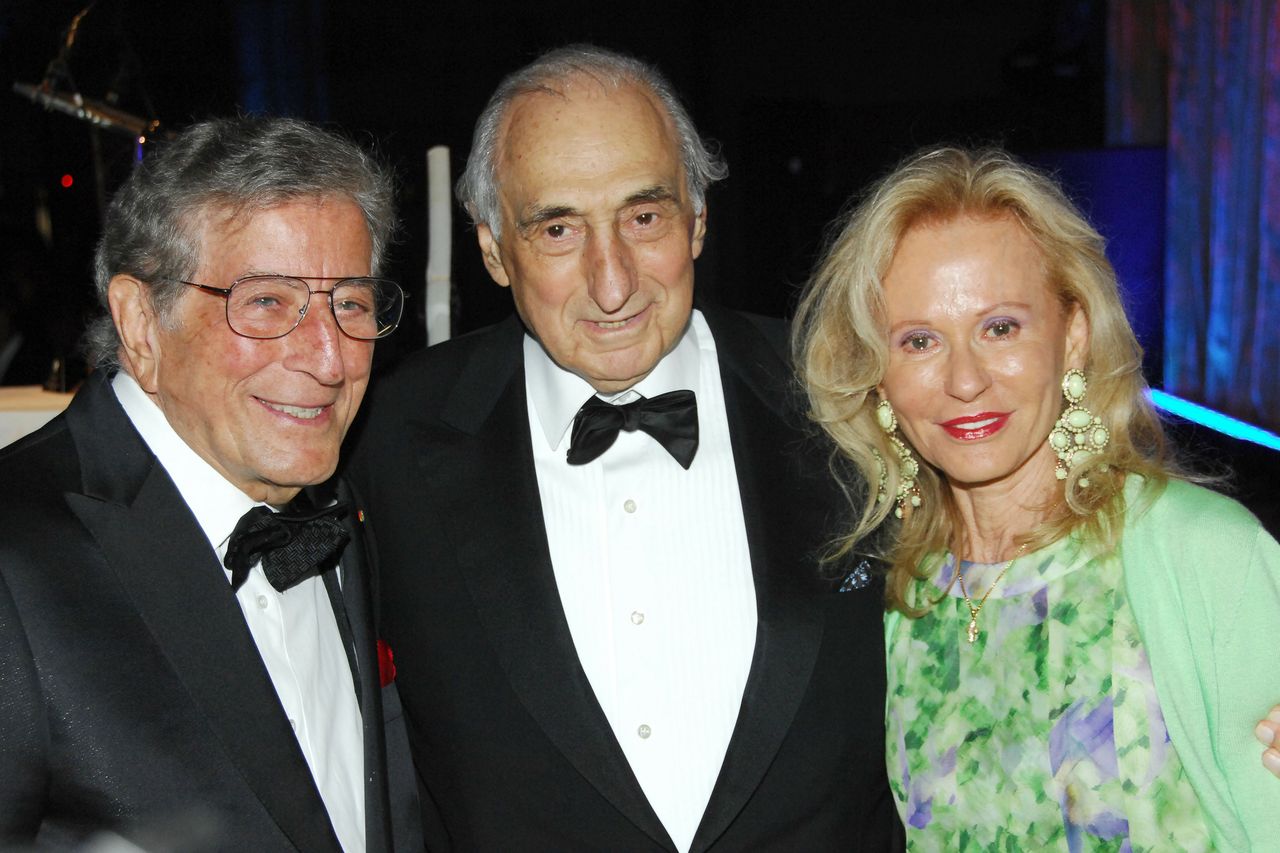 fds4_jkjvmNAPVF9Is3p7C1bb2EfFUsRdlxTR6c3NIs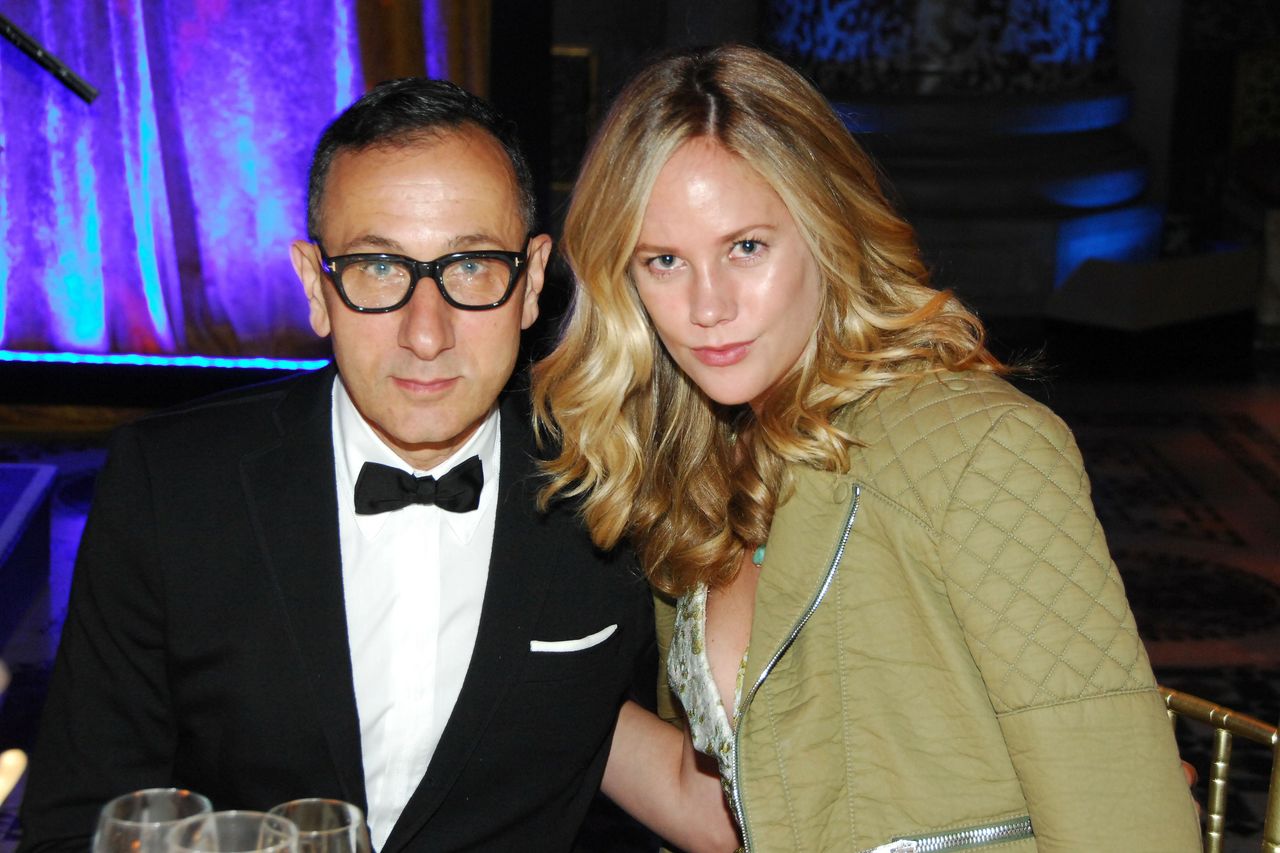 YwnblKekjoA7jg9Z98cj_kUyKLekpHrz5ln2uNxsiWg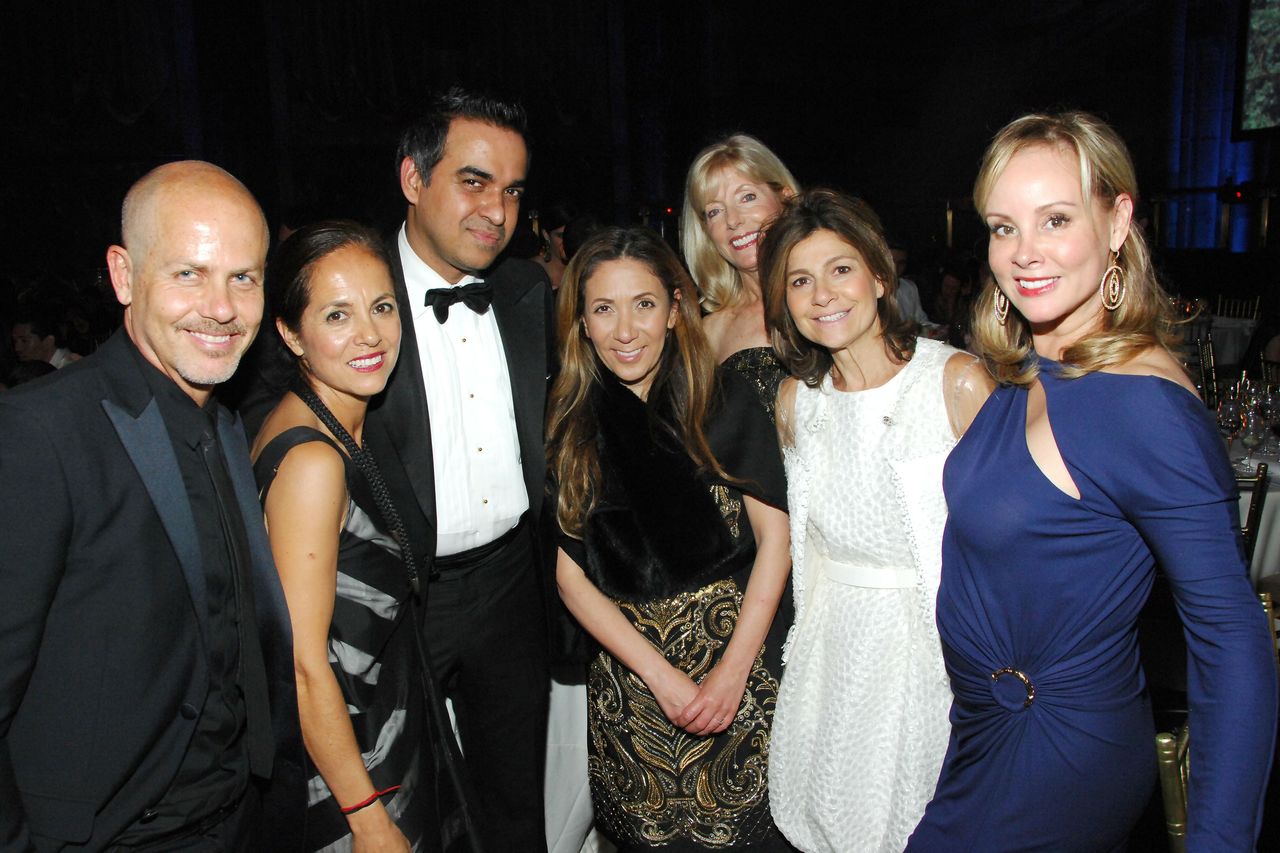 ZBRM6sIUal4ivzROoI7PPGQkikAYKQmhEzOzbKvbWR0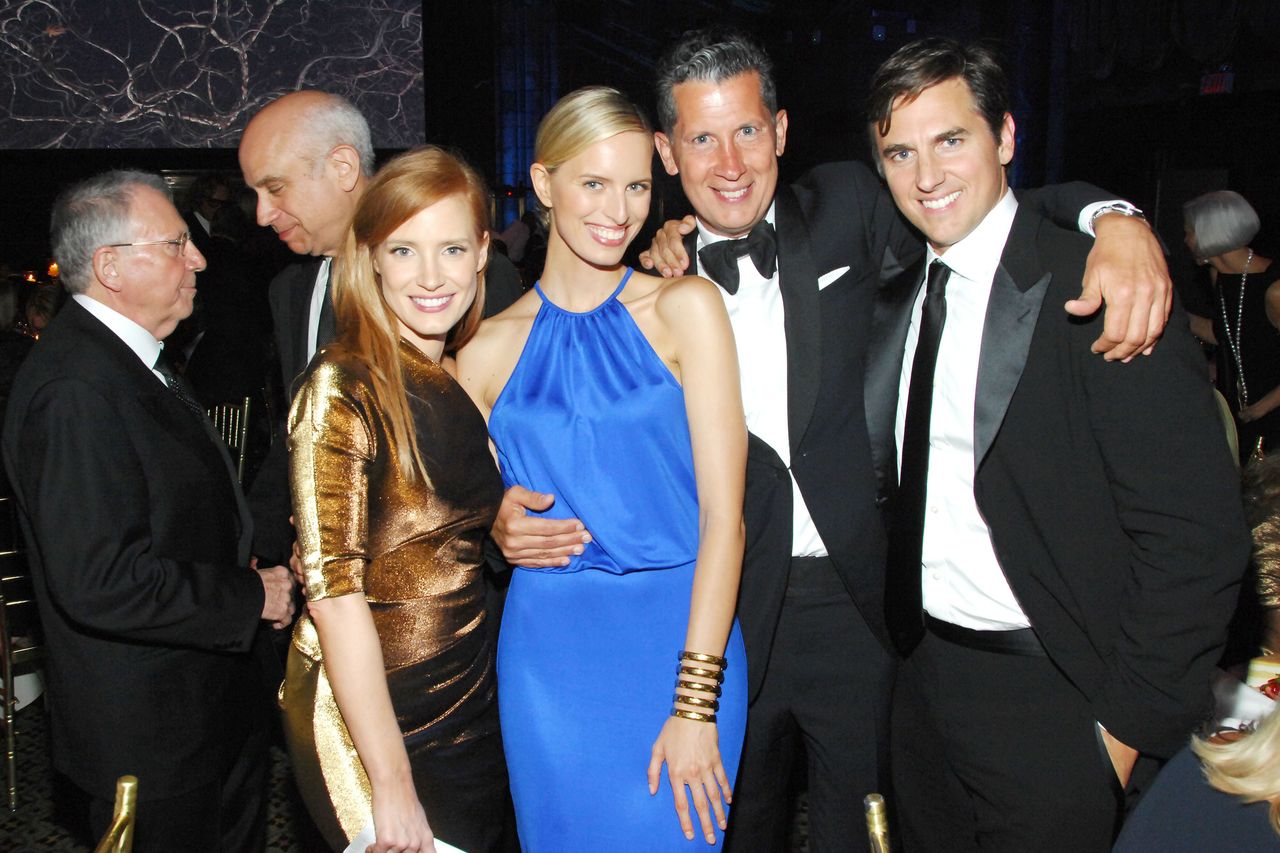 nBFeHW9PcqJRRLE1BQp59zC1xm5mp0Wo2t7HgOlMJN0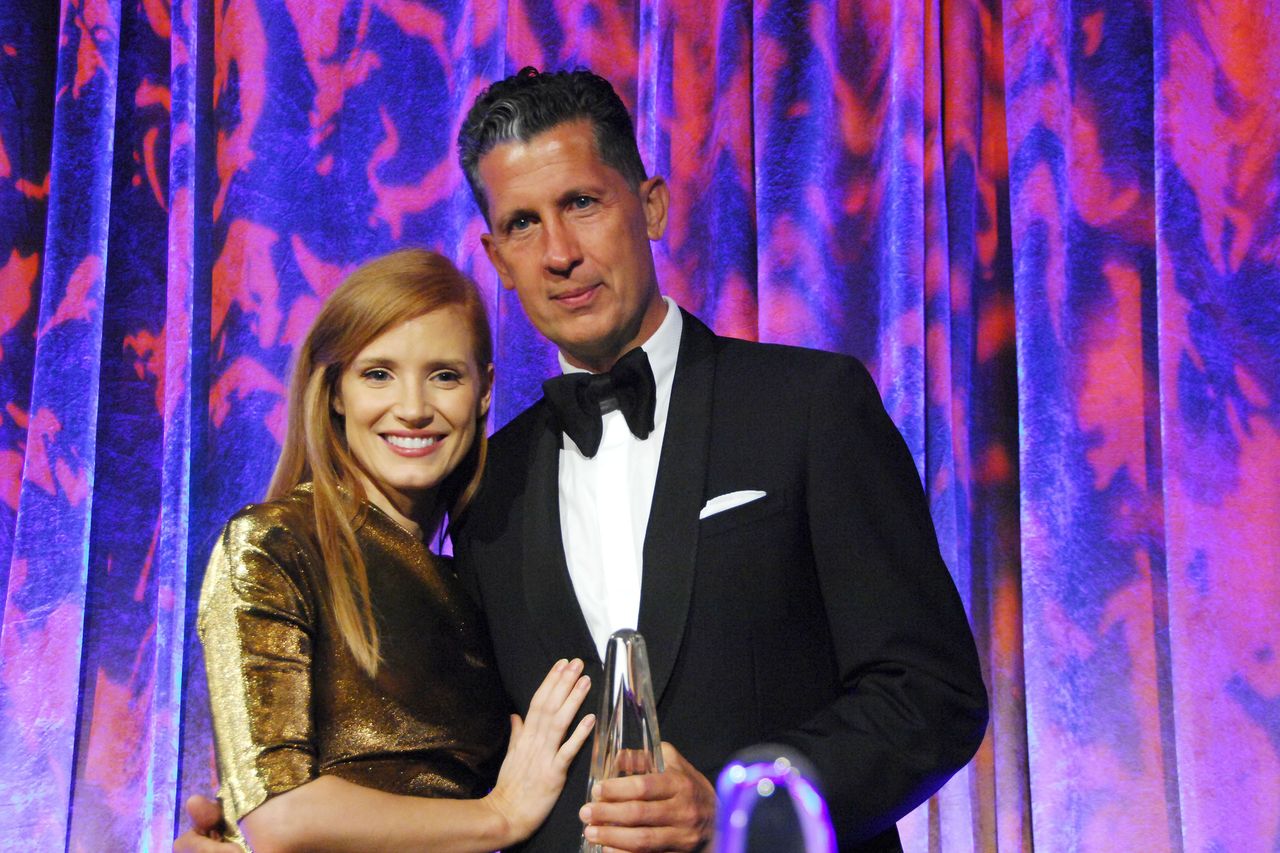 nVlLlfACK5GconN56fDQjDh7Nl3e4dcPPOLSb3X_Fy0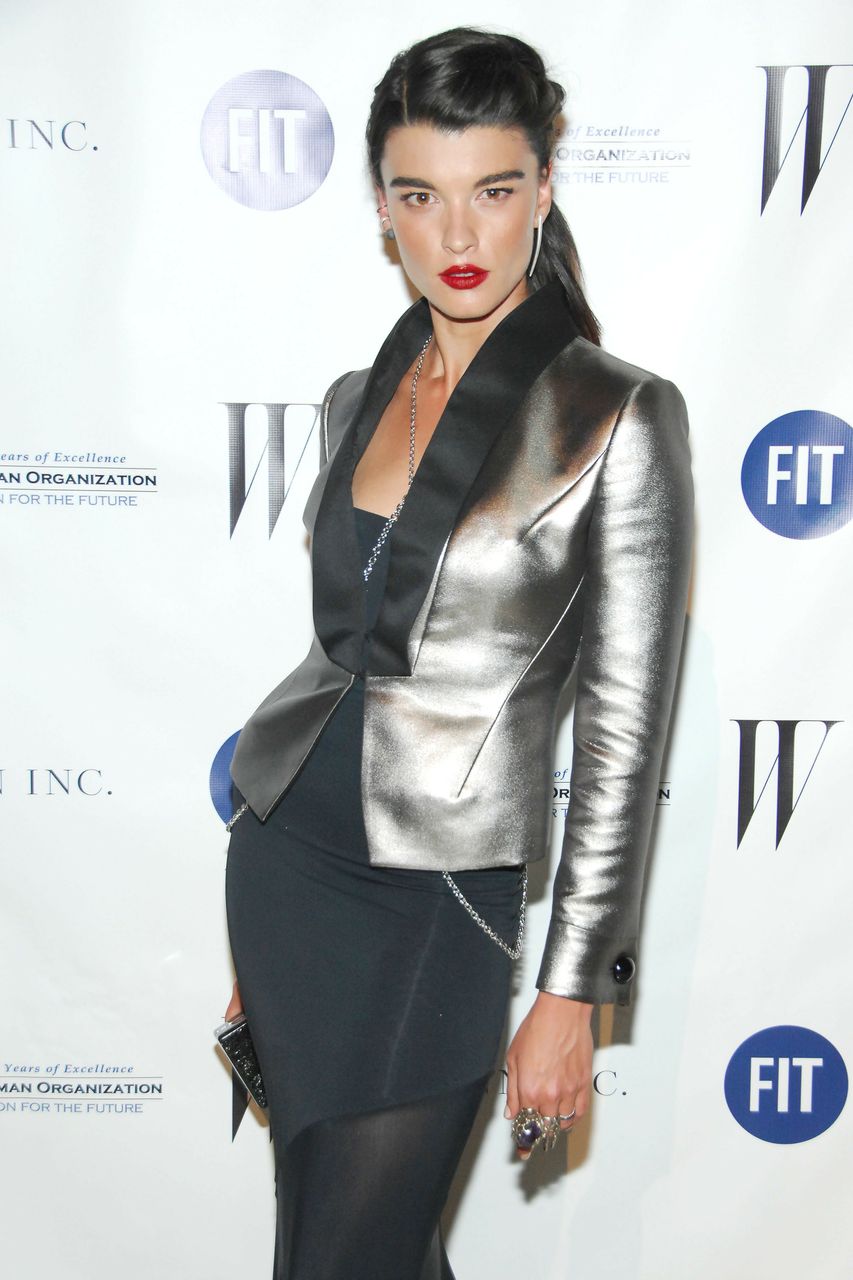 D_9mguM5ZDIg3r5w_E6gj_DKn5x2dezRMGVF6aQF7wo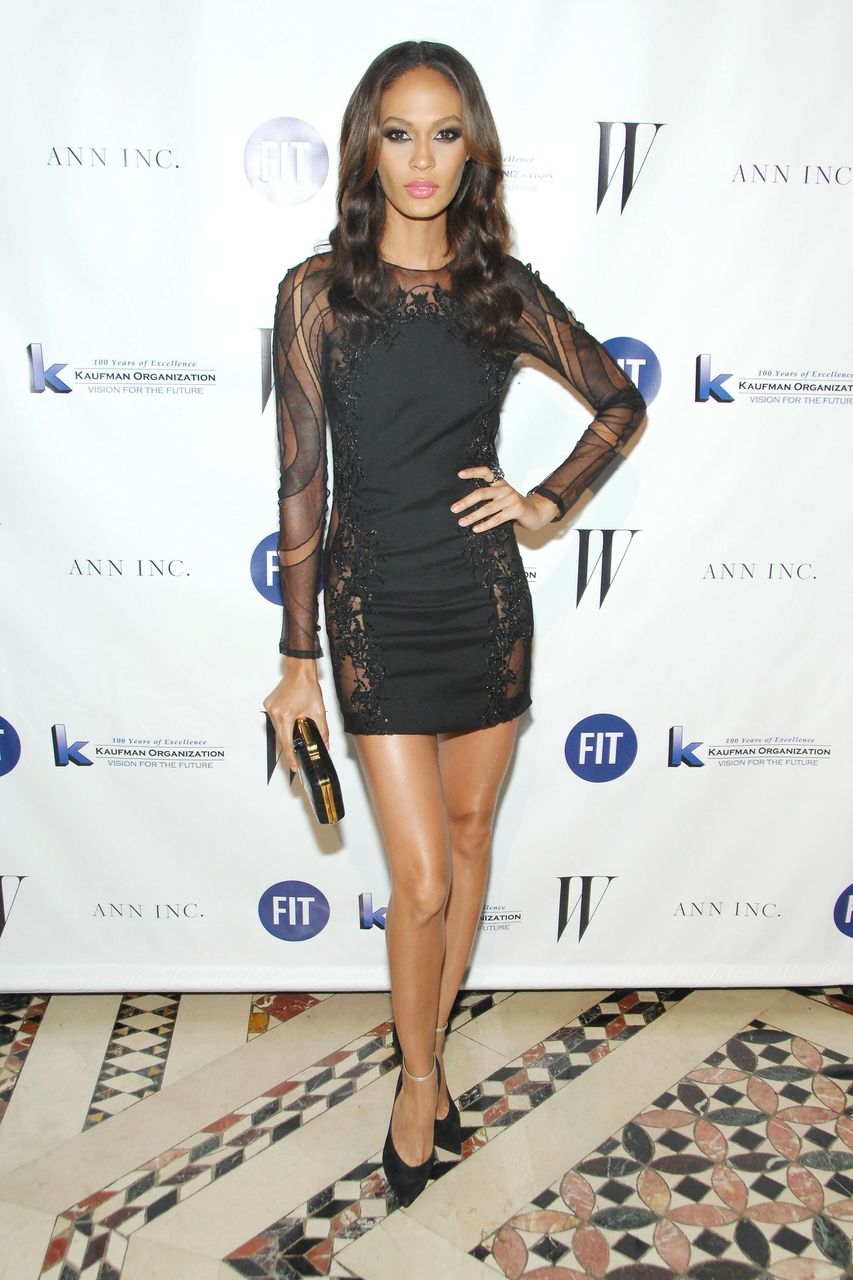 Bl7QVWtCi8pJSbIUAEQ-It1RKrZ8RHek33QPmmCBF4I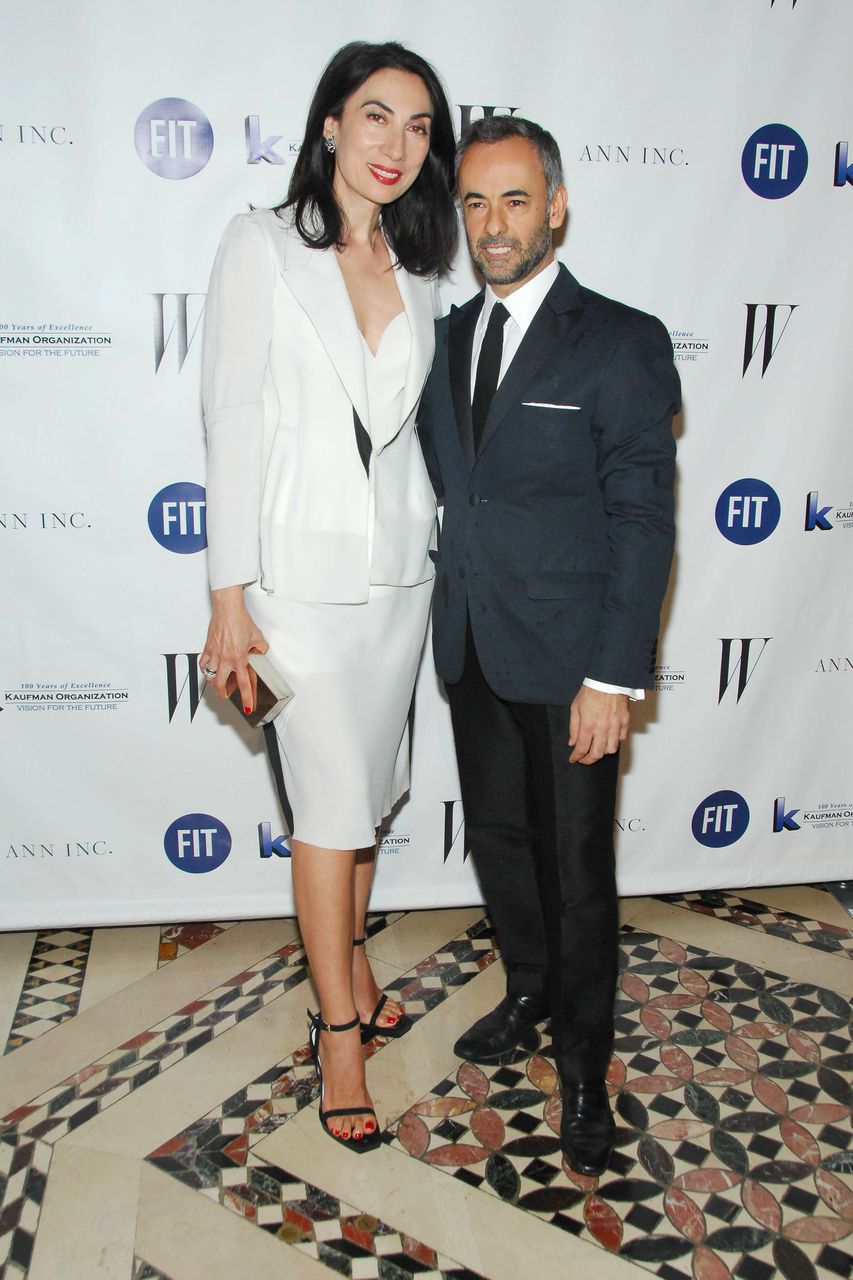 _fknE1-pYh9-e1CgBT3WLvlCqpxzVr5cNpAJzvAxO-s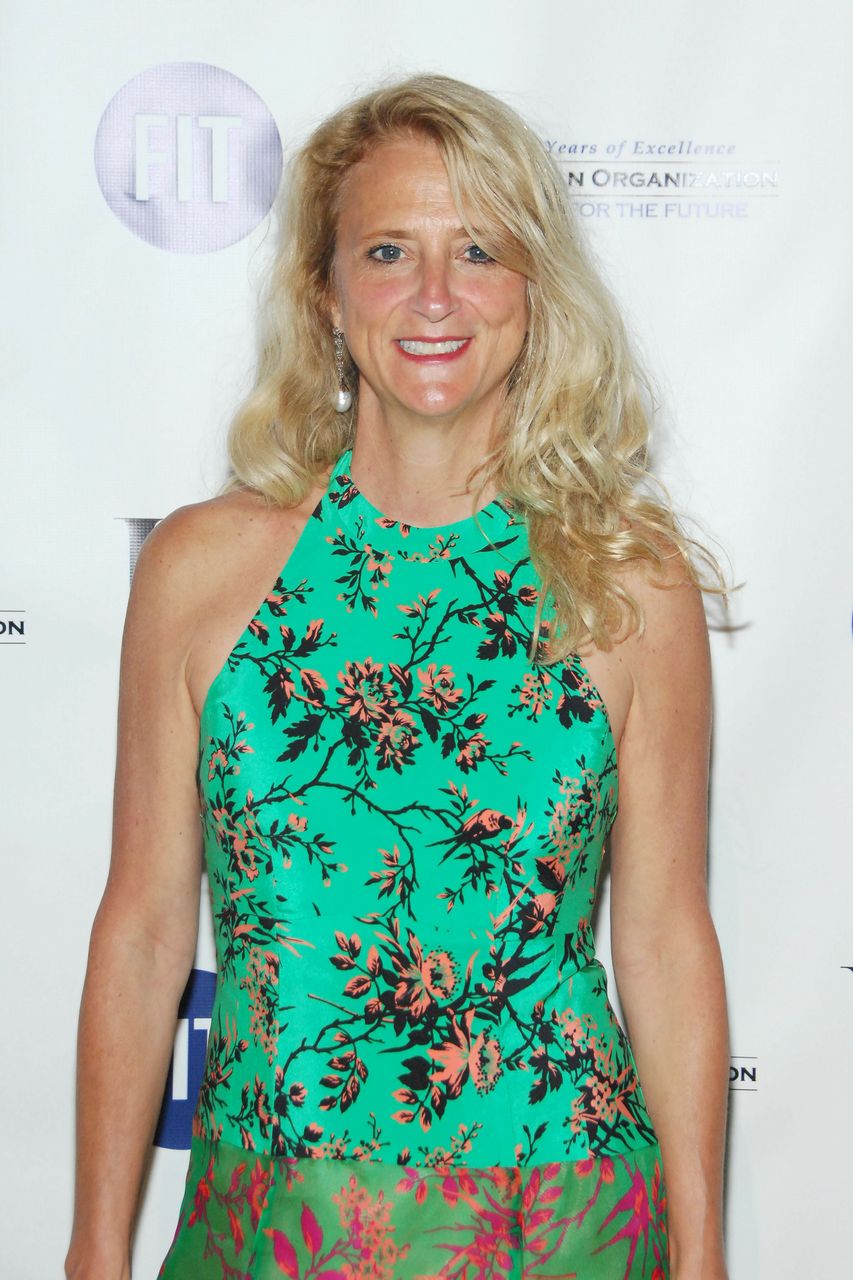 0OI9bSh3fgrwVh_tE9y-E8jim1lWcdkKRX3u64flL5s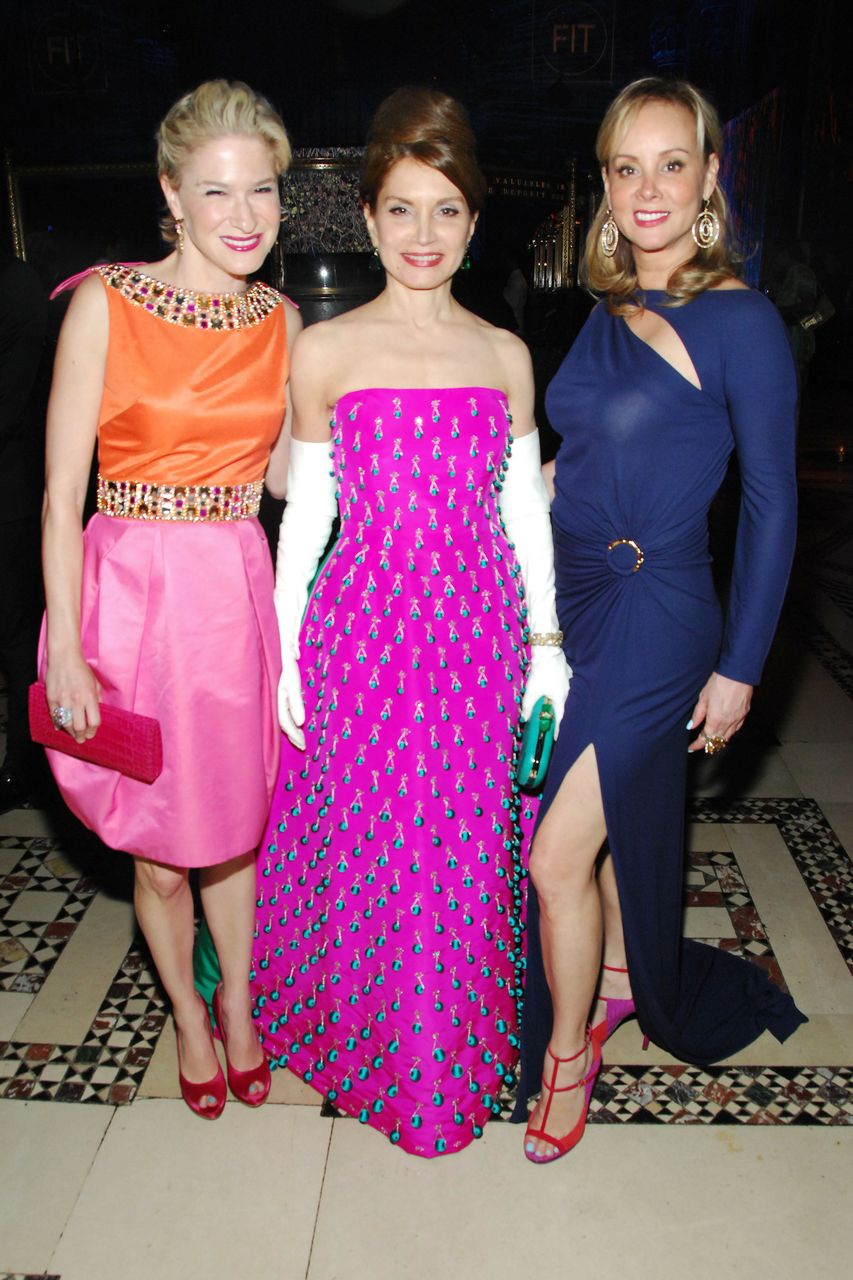 0zz_r-fqEJV9OHKBBPSXRmblGjvujou00rg1xWC01cY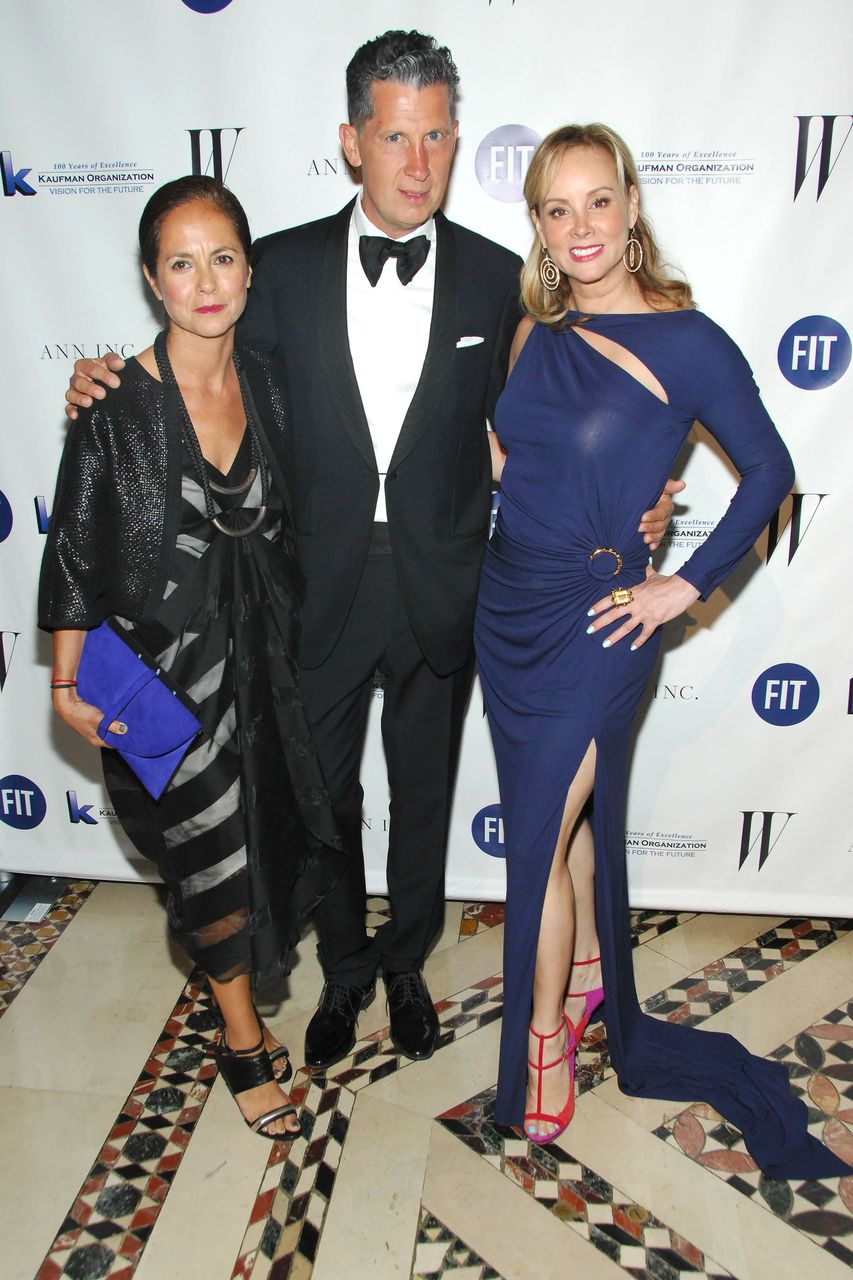 dtBqCYDugQRw9zMmffI75u4oo9tCLP8X7Xa7eqWWRus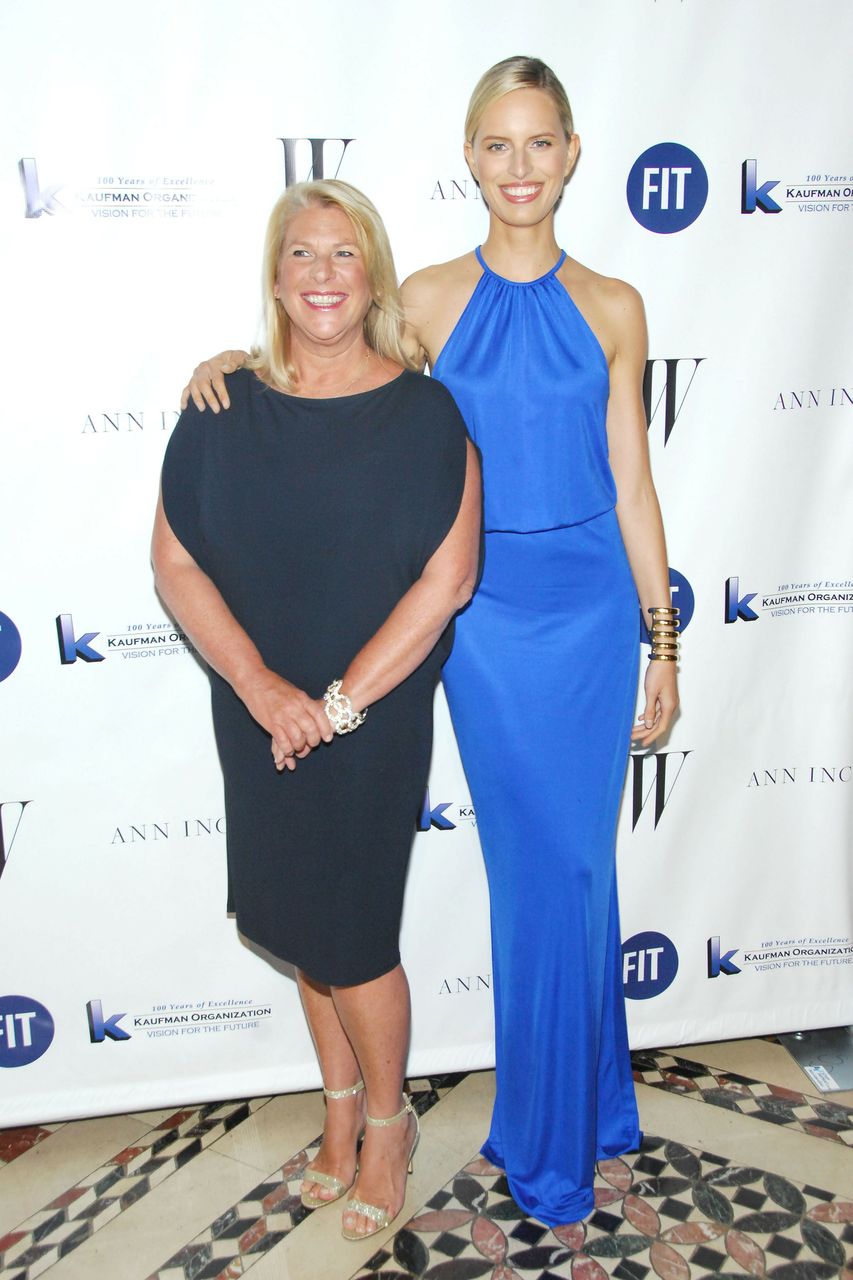 rbiRt2L0JEOs0v7tdMs1qSmZq5DG_Rh4wCcQmko2hxE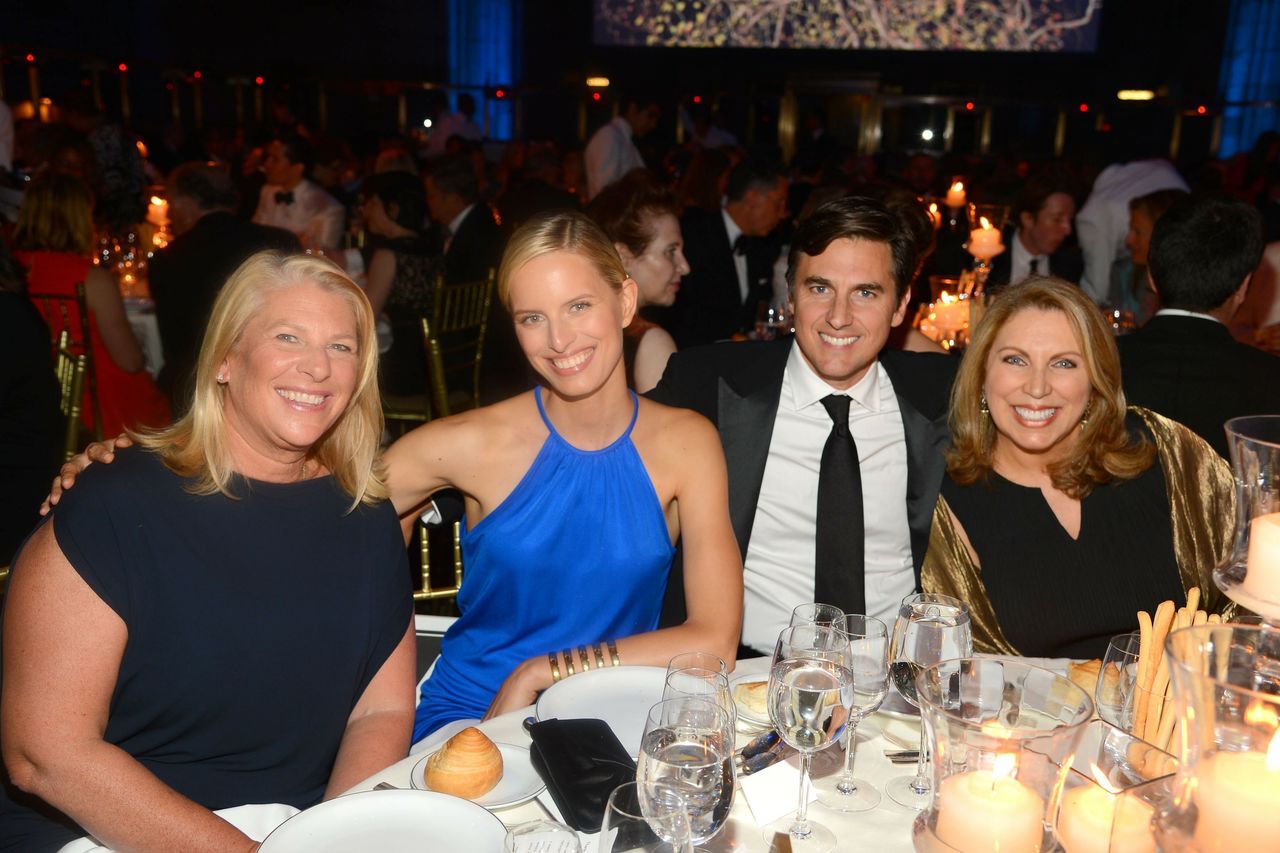 TahygX4JZhn0U7MFY_rfTBFrjz_PXyKmAvW-zKno9Kg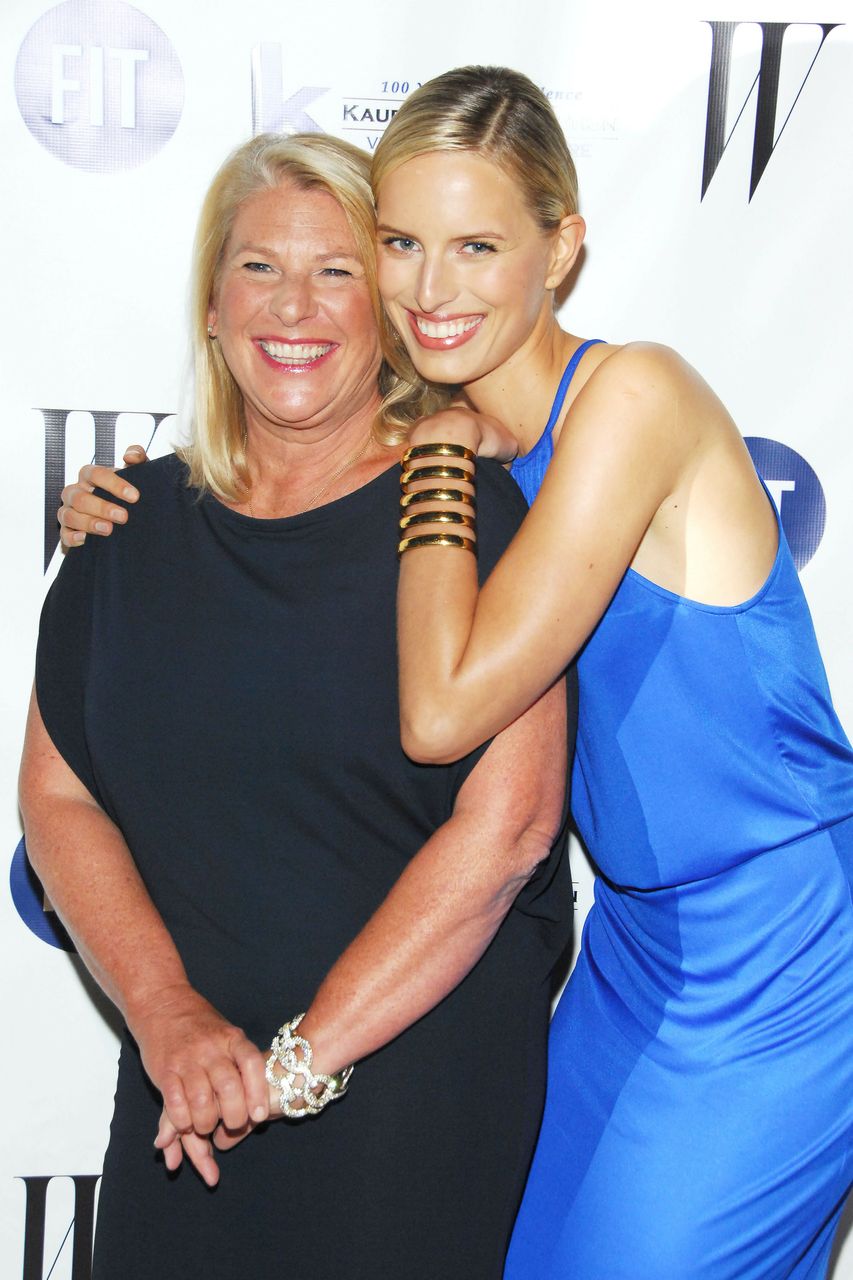 2KDGJQmtOYlnIRctbDOBURYvIr0Op5hL9Kw76UCDEM0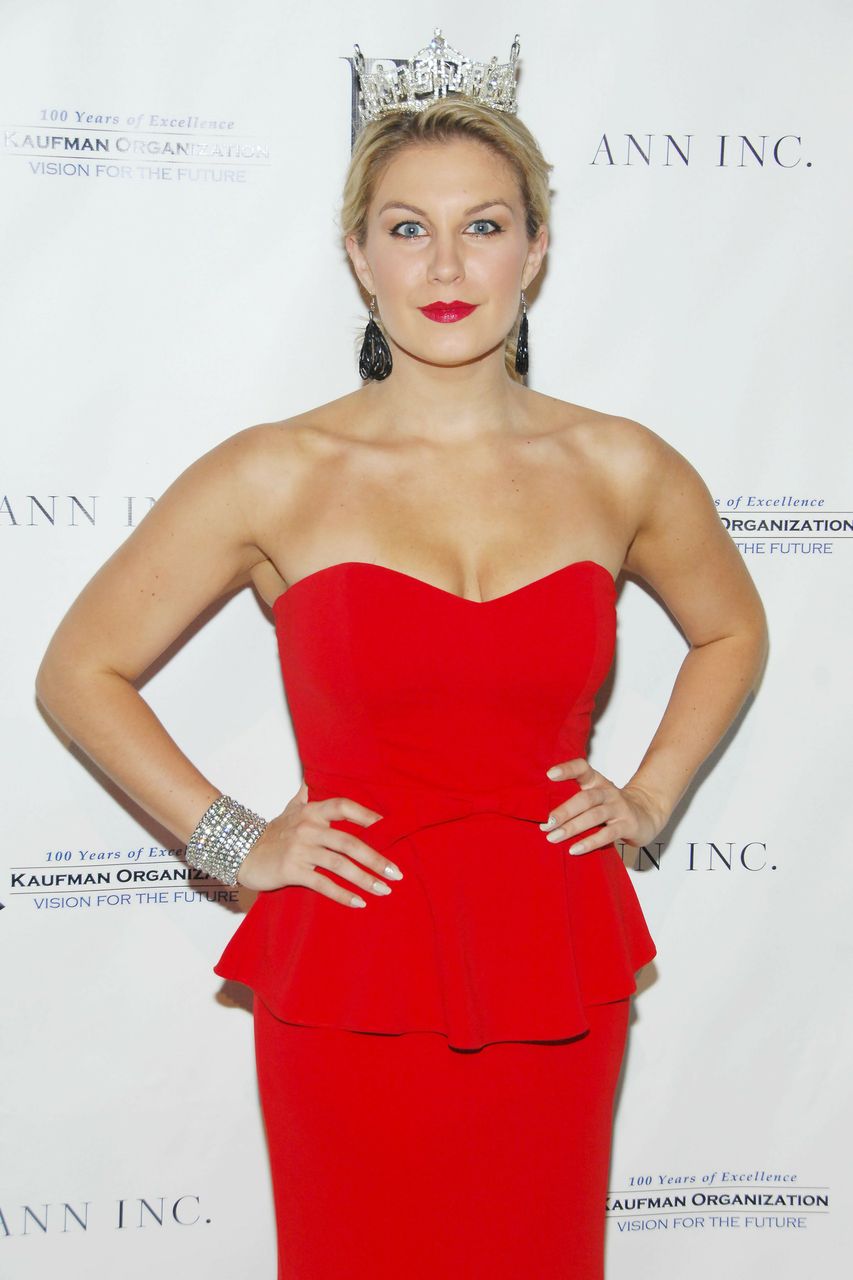 4kA18TmROUEVFggBzvsACNvgGW6ElE-bK0QH3K3rf90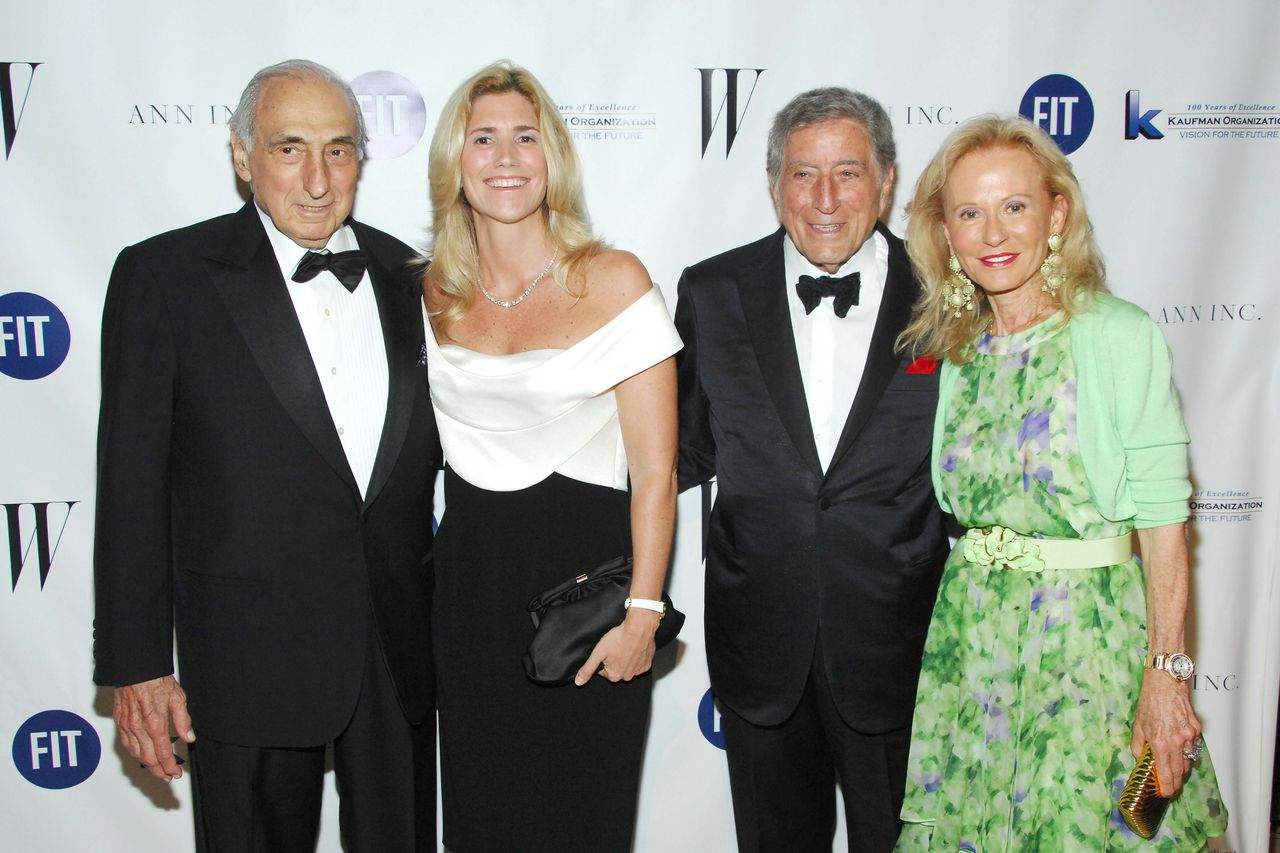 gk1mOBcqKC95odnUqkbYeMWfhmmJMKnPdZLH22R1QS4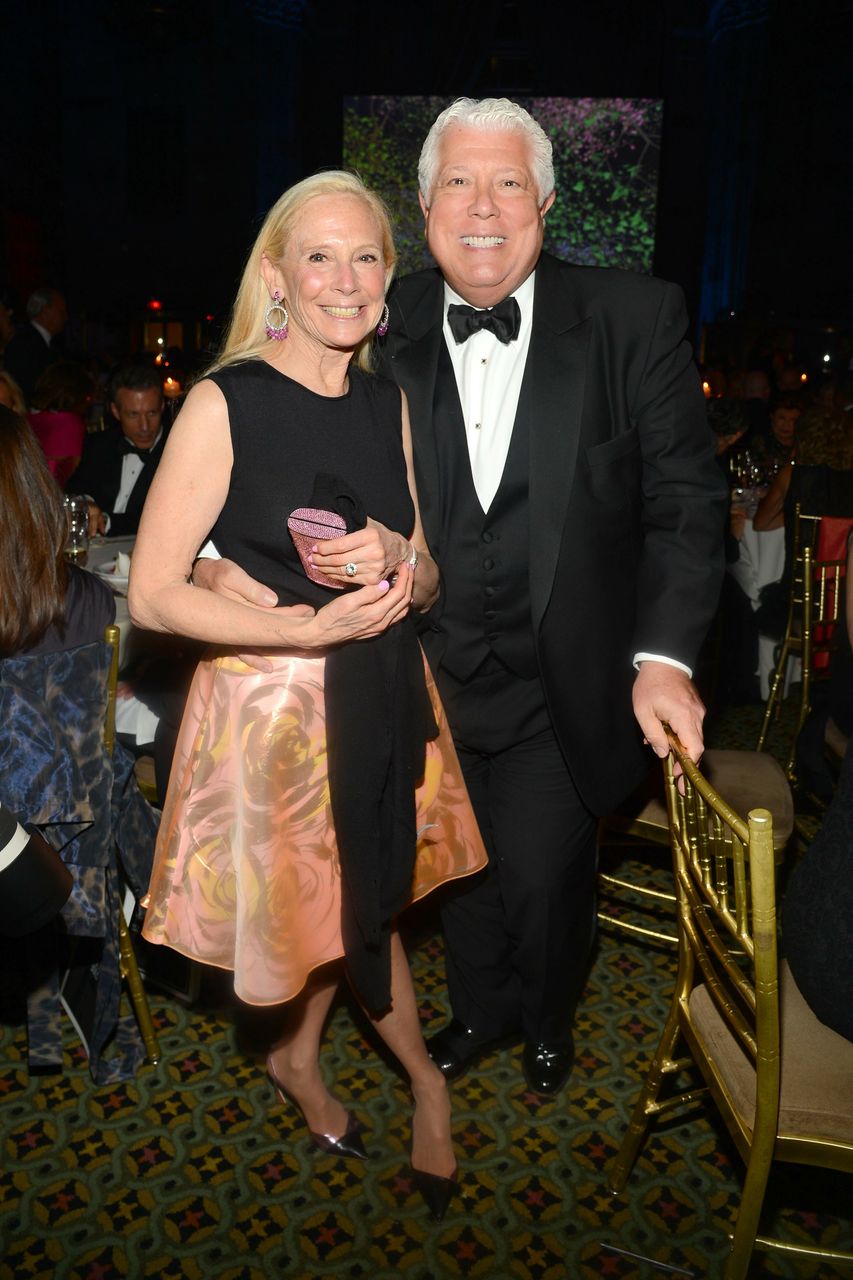 VEDmk9bnpYFOuS2hc9blxw8zSmtWyaI8wqTiv7y042M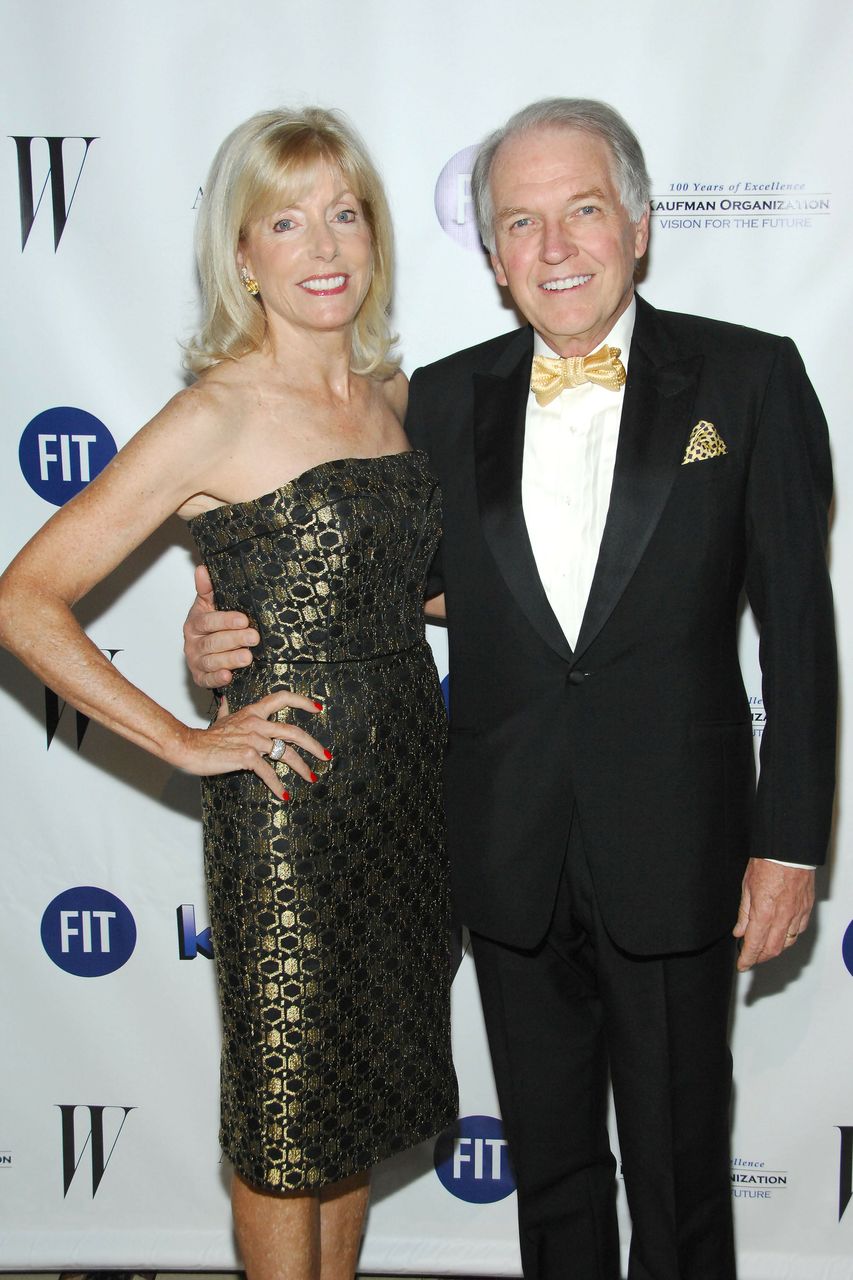 VqXOW3dkUWWH8eKGnZ8knig0T9F8WOEGJB0JmcKLQAc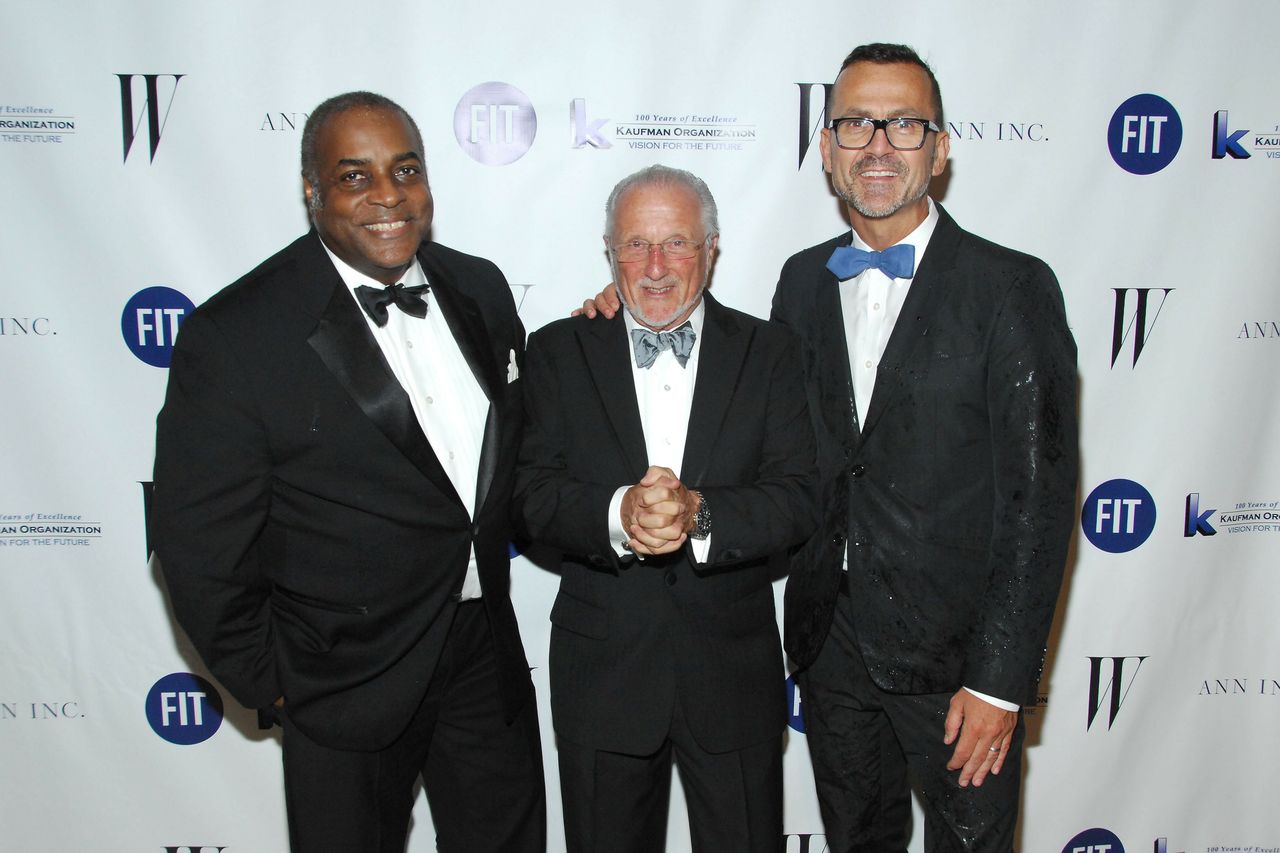 grJmCkoIv_sPgezIQ5VSQK8orydFZ-Dmx8aRseabV_g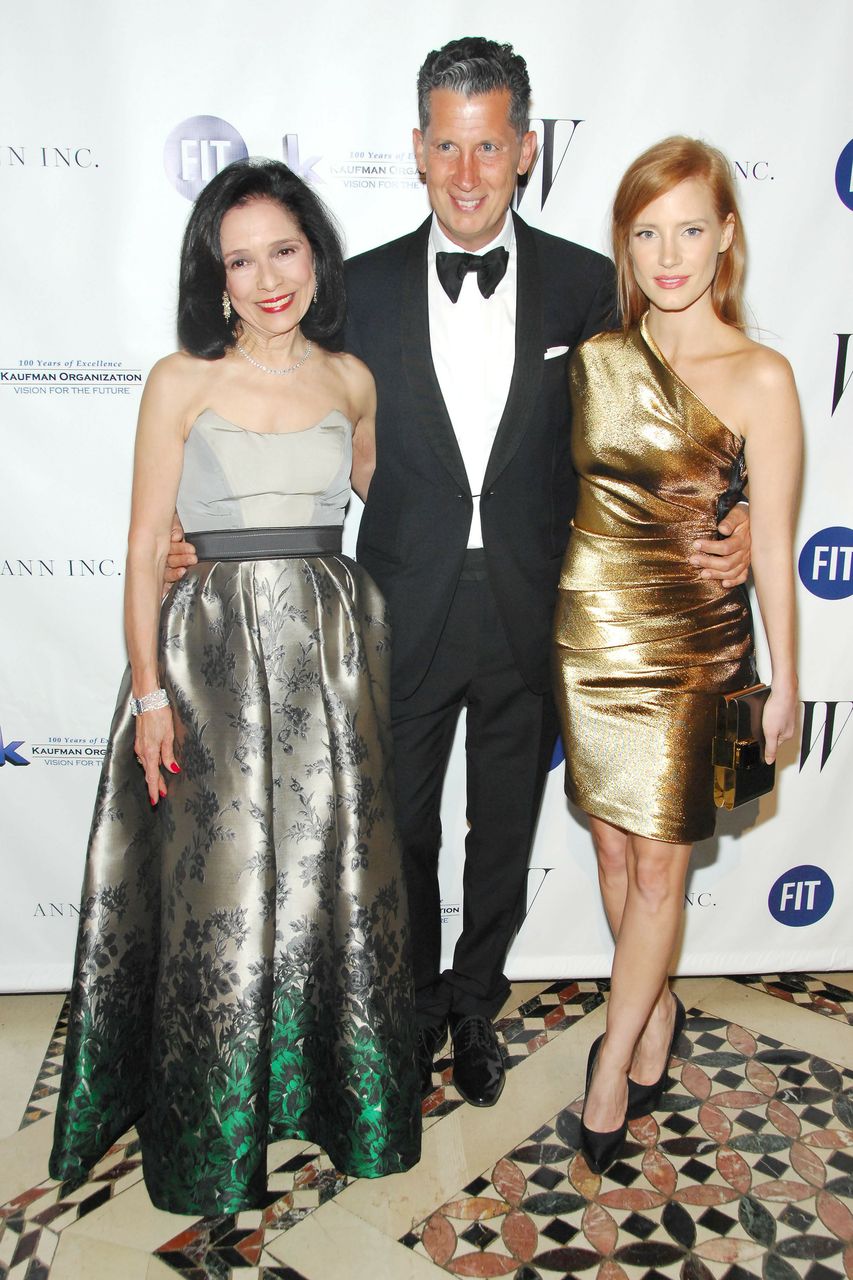 7s1kLoQWbaYcRMhADebK46ivks5upuUcGGVoqPI5vso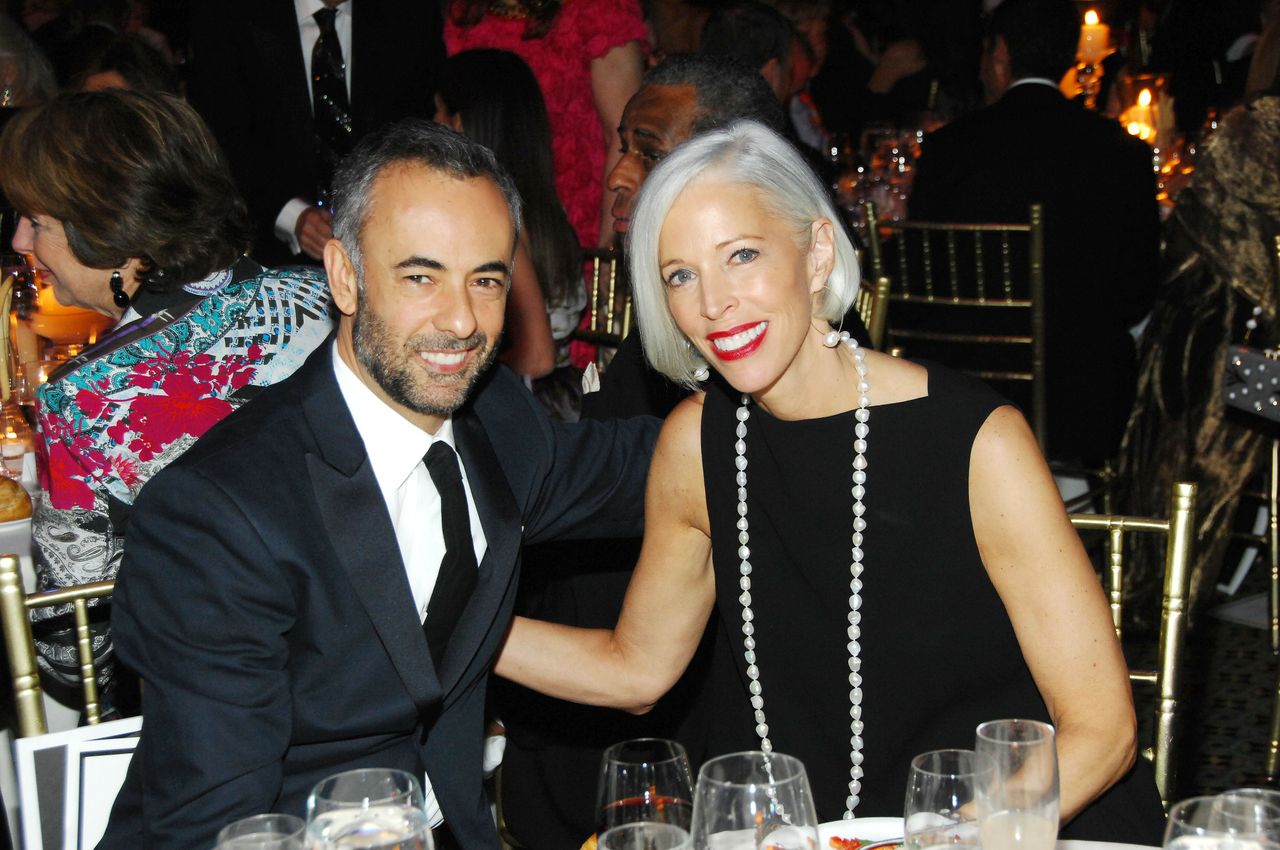 52Cj4K5CH6bNV_raEwqGgosPty24CpKq_32cpKJJtpY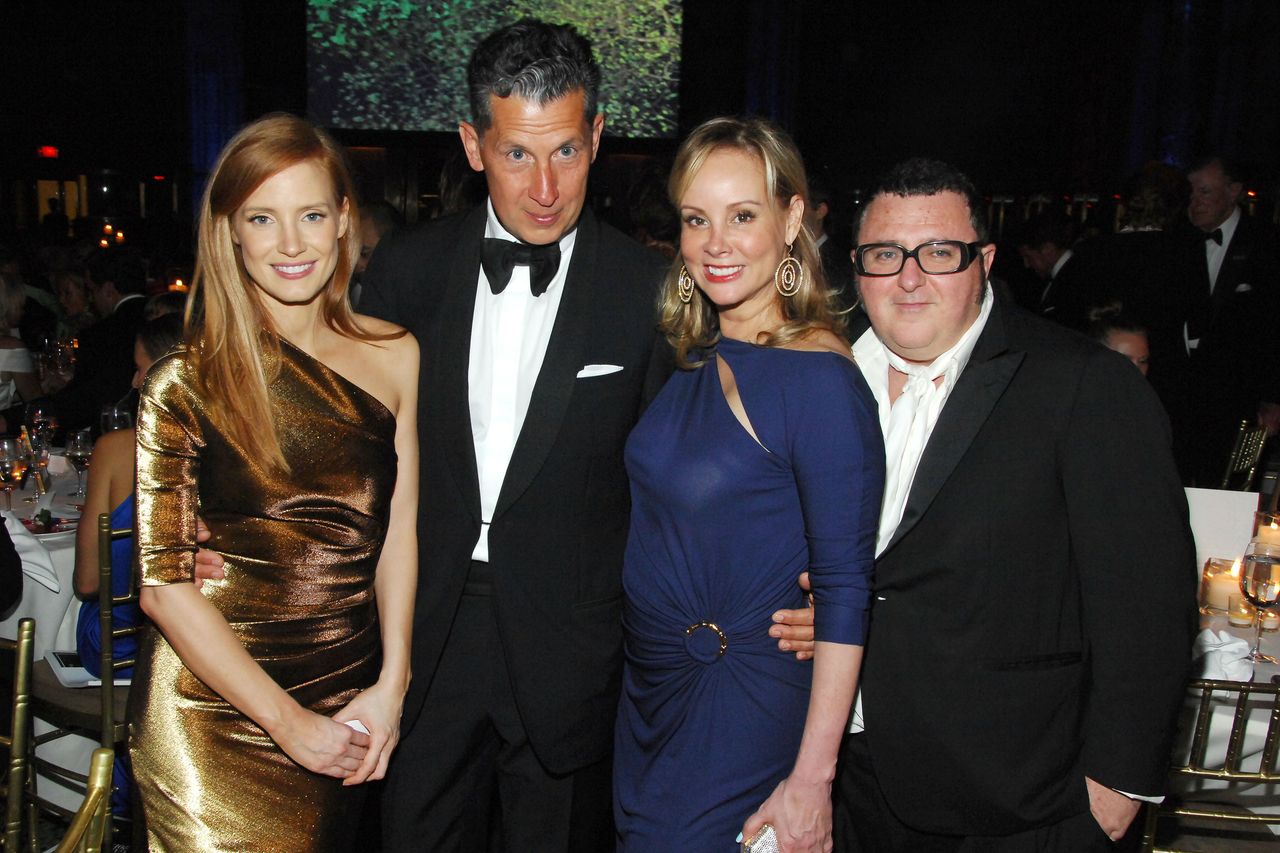 HfPs1LuZKSW2fnbm_5V6o0qB_BQu4OXFUh0uedZ1Z7w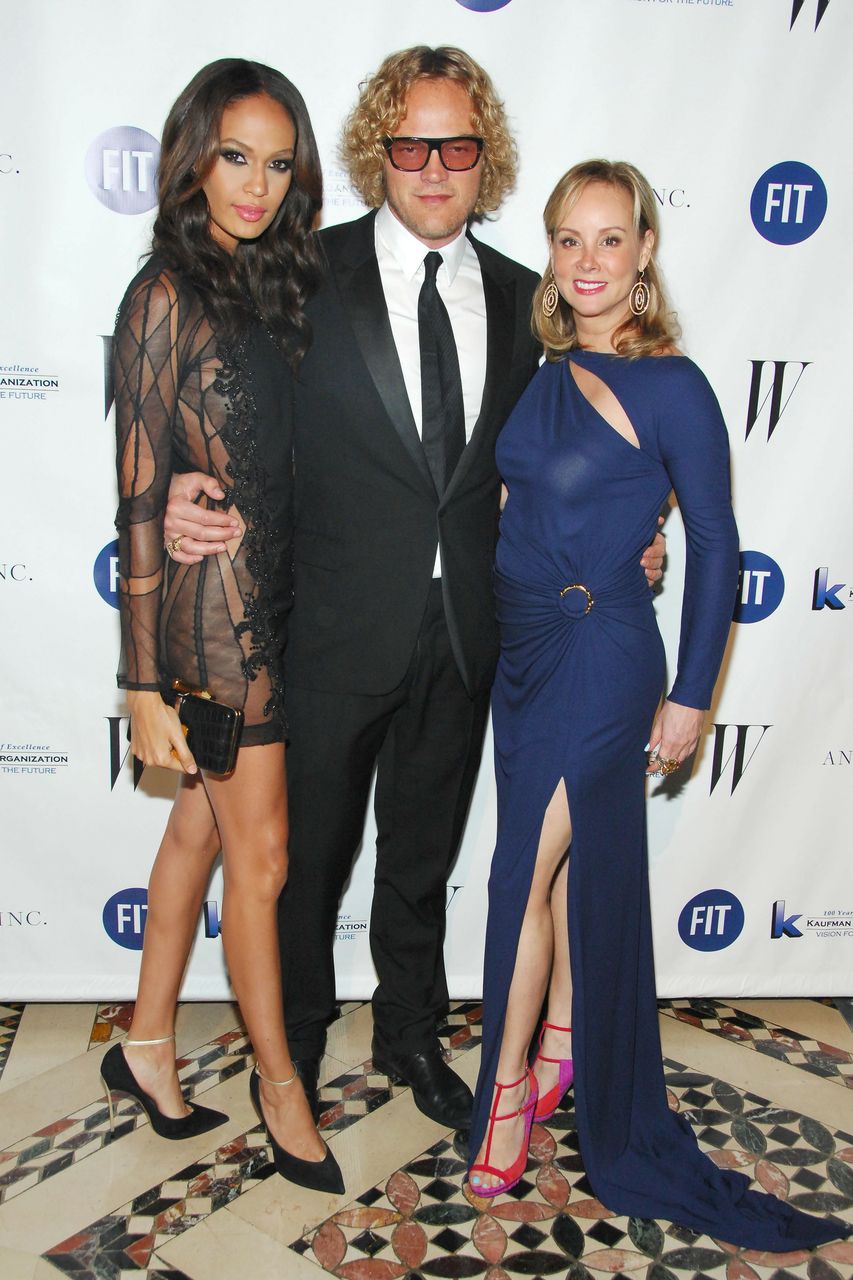 VygWWQ3DG4f9AozaLYXsQ_WB1VZnHVcNTjpaVNTFpes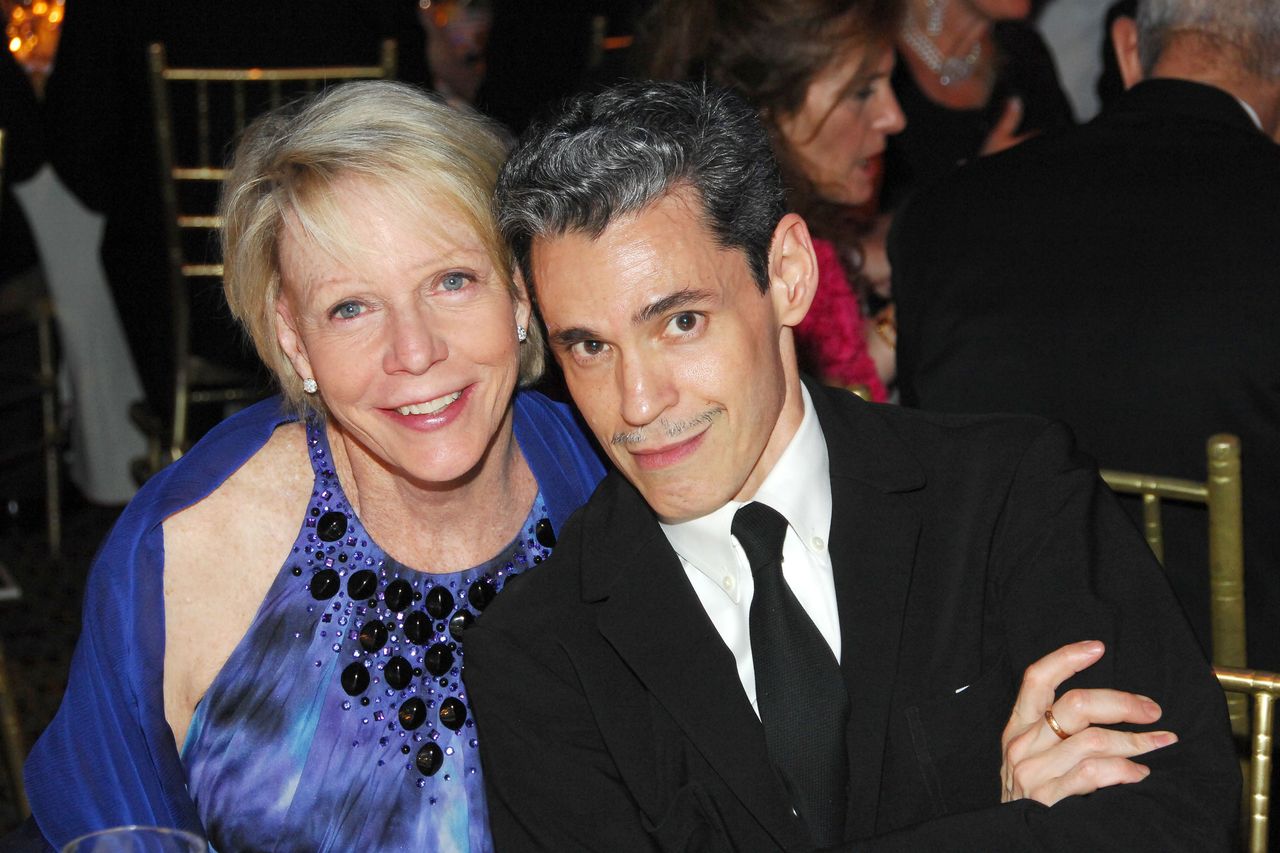 xlyBa4YGtG7l8gqxO2N8QP3jhh3kXaP4lVkJeqJl2-Q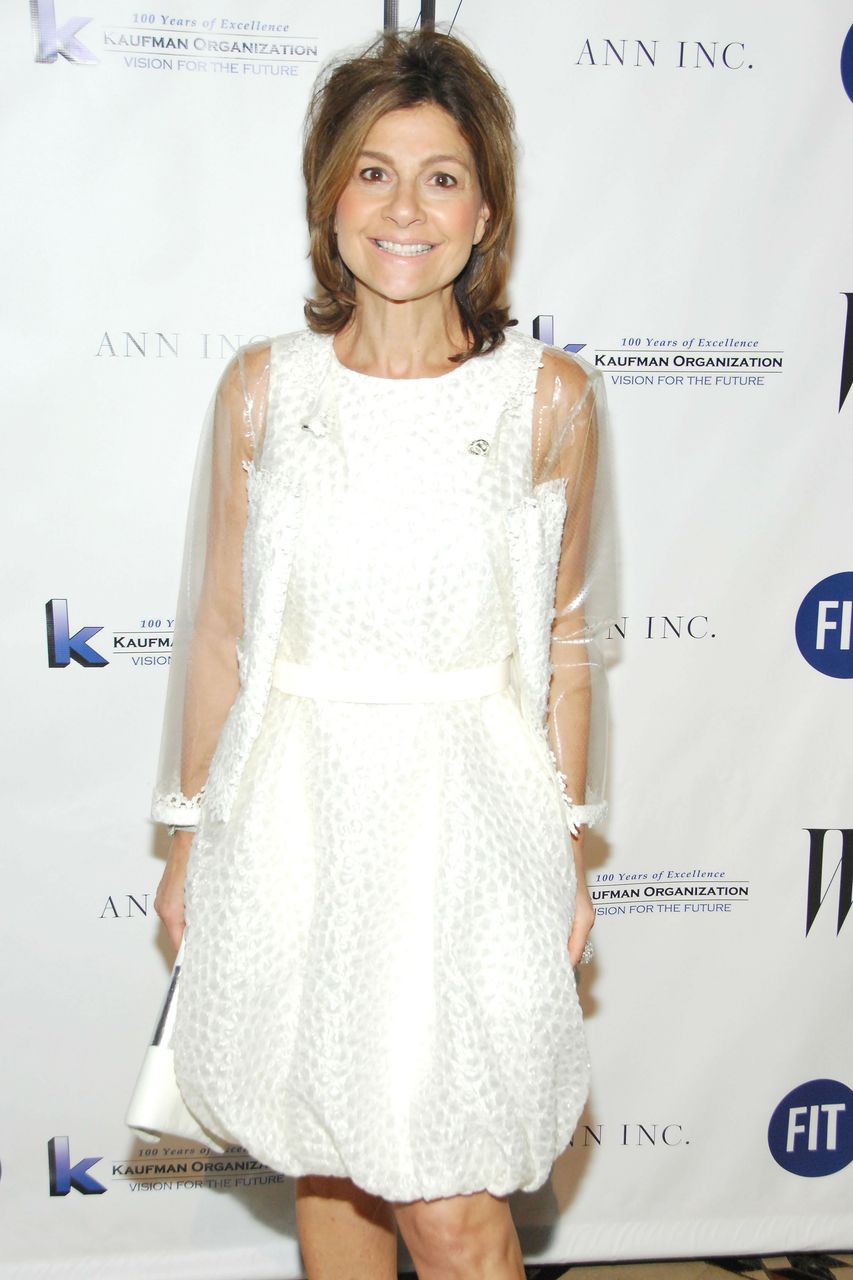 jqZ5ta3ffmqaX7-7xxVQ2BwxEpr5zdbKj0OkwQbty9g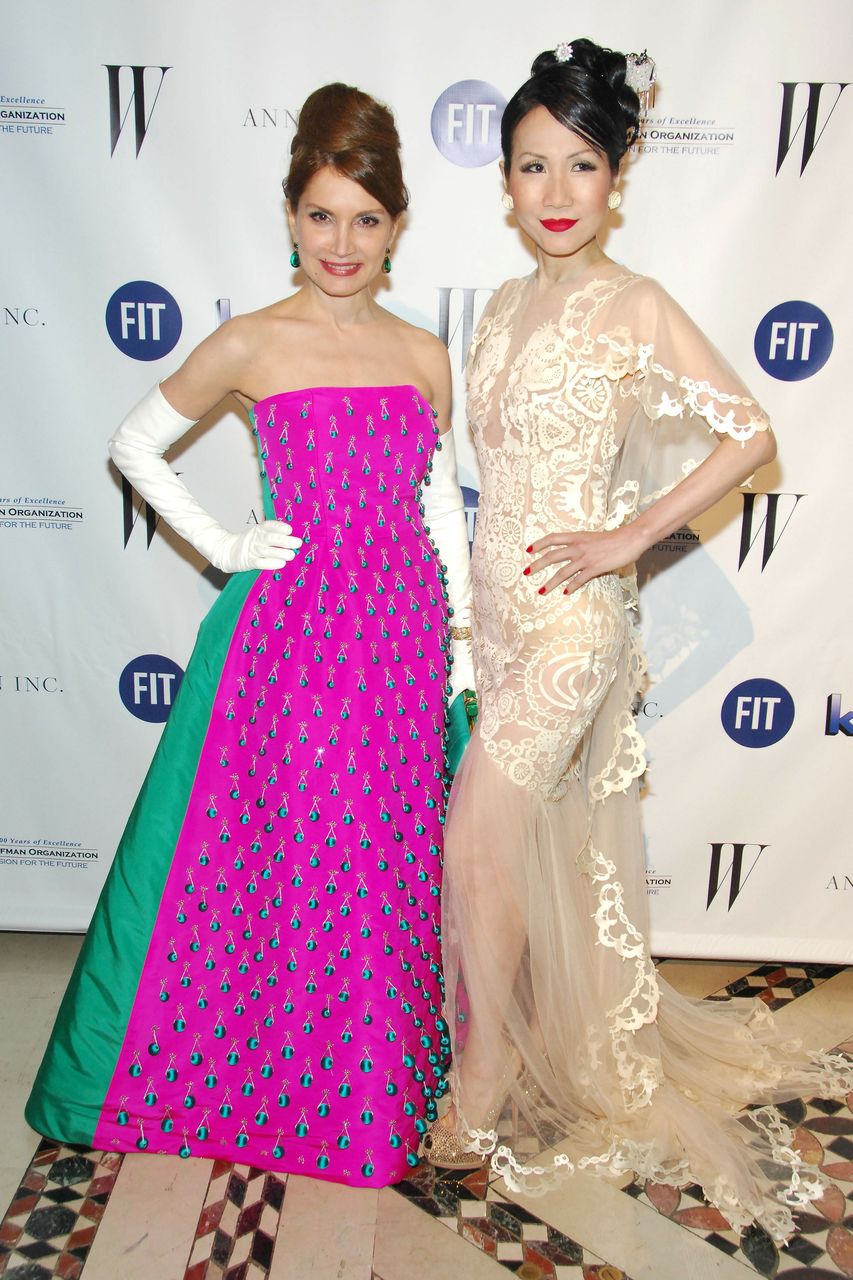 AMEjBgGE8_zcW8CkKa__2ZsolBZoQhhIi6e6UD2GHwU
Photo credit: Owen Hoffman/PMC.
Subscribe to discover the best kept secrets in your city