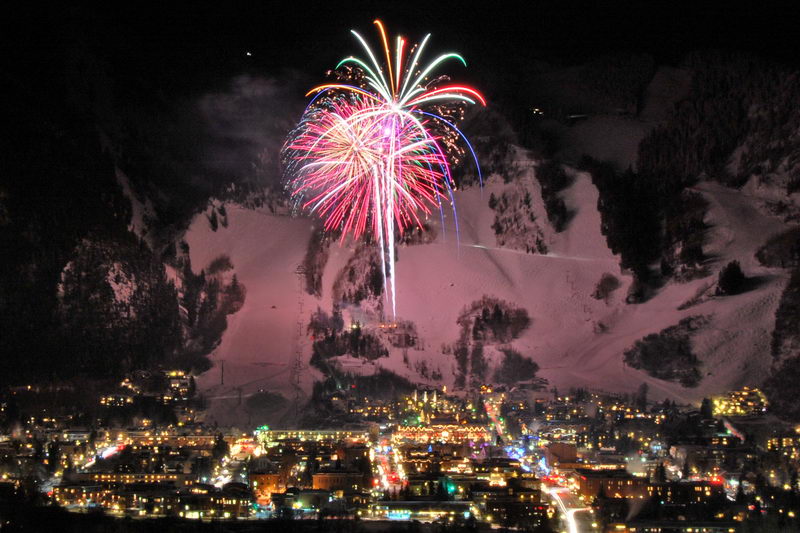 Break out the Champagne and bust out the tinsel: The countdown is on to New Year's Eve and one of the hottest places to be in the country for the fete is Aspen. Here's a rundown and what's happening in a little place they call Aspen:
Either sit down for a four-course dinner or come just for the masquerade at Justice Snow's, the Prohibition-style restaurant and bar inside the Wheeler Opera House. There are two seatings for prix-fixe meals (6:30 and 8:30 p.m.) or come decked out in vintage to hear Nor y Sur and drink bubbly for just $45.
Everyone knows that the hippest hotel in Aspen is the Sky, and that makes it one of the must-dos on Dec. 31. To indulge in a raw bar, caviar and Champagne, go the VIP route for $500. For $300, you'll still get two DJs, an open bar and a memorable way to ring in 2013.
The Hotel Jerome and St. Regis are both offering New Year's Eve dinners for $85. The luxurious St. Regis is a elegant way to close out 2013 in The Restaurant, and inside the newly remodeled Hotel Jerome, sample from the contemporary-inspired menu–topped off with a toast.
If live music is more your style, then funk through the evening with Marc Broussard. For $65, concert-goers will get an open bar, live show from the loved soulster and stellar viewing of the town's fireworks from the second-floor lobby of the Wheeler Opera House.
Down the street, Grammy-Award winner CeeLo Green wil be joined by the Goodie Mob for a sure-to-be entertaining evening. The famed rapper, producer and face of "The Voice" plays the intimate Belly Up Aspen, and tickets are $375.
Of course, if family-style and free is what you fancy, then spend the evening under the stars in Wagner Park. A DJ will be on the turntables, and you stay warm next to the bonfire, watching the fireworks which go off at 8 p.m. and midnight.