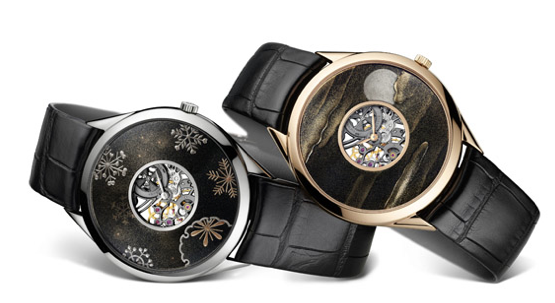 Vacheron Constantin supported the arts at the annual Métiers d'Art days for the second year in a row in major European cities over the weekend.
The Métiers d'Art days showcases a number of art exhibitions in cities like Paris and Milan. Starting in 2011, Vacheron Constantin has associated with Métiers d'Art in order to promote and pass on the culture of more than 200 skills—some centuries-old.
For the 2012 Métiers d'Art days, Vacheron Constantin formed a cultural bridge between the hand craftsmanship traditions of France and Italy.
The Paris "Memoires d'Avenir" exhibition focused on the importance of transmission, one of Vacheron Constantin's cherished values, and featured a dozen masters and their apprentices will be on hand to share their talents.
READ THE FULL ARTICLE ON HAUTETIME.COM
Like Haute Time? Join our Facebook page or follow us on Twitter @hautetime.
Subscribe to discover the best kept secrets in your city