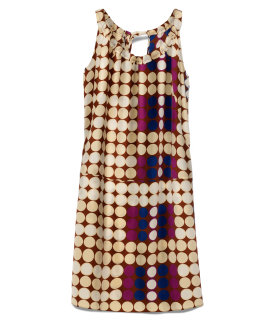 Image: H&M
Excitement is mounting for the Marni for H&M collection so the store has issued some shopping rules to keep things moving smoothly while shoppers purchase their favorite fashion items. Haute Living takes a look at the rules you'll need to be aware of if you plan on picking up something from the collection.
A capsule collection by Marni's founder and creative director Consuelo Castiglioni is about to hit 260 stores worldwide. The launch happens tomorrow, March 8, and will undoubtedly draw in thousands upon thousands of fashion-savvy shoppers. To ensure everyone's shopping experience is a pleasant one, Swedish retailer H&M have issued some general shopping rules.
H&M's website says, "our exclusive designer collaborations are always in high demand, so prepare for a crowd and follow these easy steps for a pleasant shopping experience." The rules vary depending on location but here is an example of what U.S. shoppers can expect to have to adhere to while browsing the racks.
Every customer can buy from the entire collection but with a limit of purchasing a maximum of two pieces per product, i.e. not more than two sizes (shoes/garmets) or pieces (accessories) per product per customer.
If shoppers arrive prior to the store opening, they are being asked to join the queue and wait for staff to inform them of how the shopping system works. The first 300 people in line will be given a colored bracelet; there are 10 colors with one for each group of 30 customers. Your color determines when it's your time to shop in the designer collection area. Each group will have 15 minutes to shop, with 5 minutes between slots. The bracelets are only for customers shopping the Marni collection and are used to shorten the queue and make your shopping experience easier.
If you don't make it to the first 300 in line, you can still shop at the store as the queuing system only applies to the designer collection.
Source: Luxuo