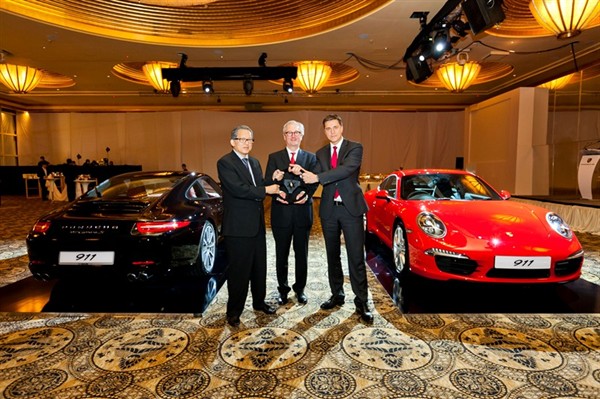 Images: Luxury Insider
The ballroom at the Ritz-Carlton Milenia in Singapore lit up with excitement as Porsche unveiled the 911 Carrera and Carrera S models.
More than 800 guests attended the unveiling of the Porsche models at the Ritz-Carlton Milenia in Singapore where they enjoyed a unique display of all generations of the 911, including a vintage model of the first generation of the 911 Carrera. Among the guests was Karsono Kwee, Executive Chairman of Stuttgart Auto who said, "The 911 is the epitome of the Porsche brand and has contributed significantly to the growth of Porsche in Singapore. Porsche has grown so much in Singapore and we have successfully achieved another record sales of 472 in 2011." According to Kwee, 50 orders of the new models have already been placed prior to the launch.
The seventh generation Porsche 911 Carrera offers a new 3.4-liter or 3.8-liter engine and exterior mirrors placed on the upper edge of the door to improve aerodynamics and emphasize a visual impression of width.
The evening was also marking the launch of a partnership between Porsche and Hong Leong Finance called Porsche Services Singapore, which will offer Porsche owners various financial structures. The purpose of the partnership is to support sales of new and used cars through smart financial services, according to Lutz Meschke, Member of the Executive Board (Finance and IT, Porsche AG) who attended the event.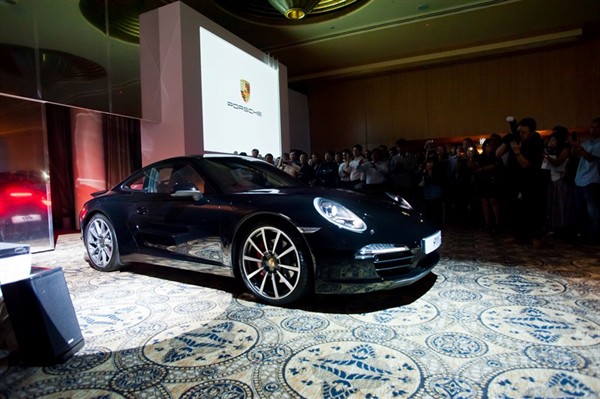 Source: Luxury Insider
Subscribe to discover the best kept secrets in your city