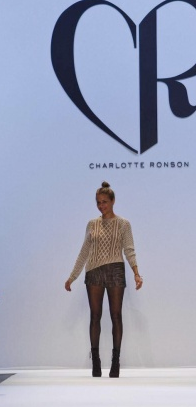 Charlotte Ronson runway shows are always a crowd favorite. Her collections are youthful, cool and effortless, and while each collection is unique and inspired by trends and several different variables, they consistently stay true to the brand's DNA. Apart from that, it's also one of the best shows for people watching. You'll see stars like Kelly Osbourne, Nicky Hilton, Russell Simmons and more, sitting front row. And her F/W 2012 show last night was no different.
The collection was composed of prints on prints, zippers, pleats, collars, lace, leather, neutral shades of cognac and hunter green and more. The knit headpieces were my personal favorite, in addition to the color-block dresses and pullovers. A standout look from the show paired a tribal print romper with red leather tapered trousers and chocolate suede pumps.
Once the show came to a close, some hurried over to the Richie Rich show, and then to 1Oak where Charlotte Ronson hosted her official after party. Sister Samantha Ronson took to the turntables, while guests like Nicky Hilton, Angela Simmons, Gina Gershon and Caroline Dekeyster sipped sparkling wine by VOGA.
Like Haute Living New York? Join our Facebook page or follow us on Twitter @HauteLivingNY. Want Haute Living New York delivered to your inbox once a week? Sign up for our newsletter.
Charlotte+Ronson+Fall+2012+After+Party+bu657FgEFYSl
Charlotte+Ronson+Fall+2012+After+Party+HMIdzPBAtZil
Charlotte+Ronson+Fall+2012+After+Party+jXR-k7x4GgQl
Charlotte+Ronson+Fall+2012+After+Party+nmllsm-up0Al
Charlotte+Ronson+Fall+2012+After+Party+r5PMiwL6BnUl
Charlotte+Ronson+Fall+2012+After+Party+vZ--2tiFQNIl
Charlotte+Ronson+Fall+2012+After+Party+2v-hS4c7cLzl
Charlotte+Ronson+Fall+2012+After+Party+i-H8pnhHyL1l
Charlotte+Ronson+Fall+2012+After+Party+otPtUywPI68l

Screen Shot 2012-02-11 at 1.43.03 PM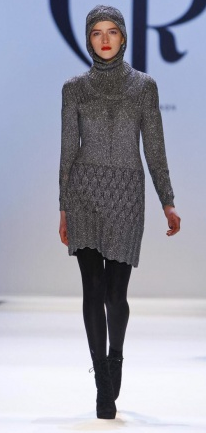 Screen Shot 2012-02-11 at 1.43.21 PM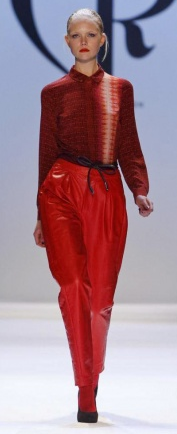 Screen Shot 2012-02-11 at 1.43.43 PM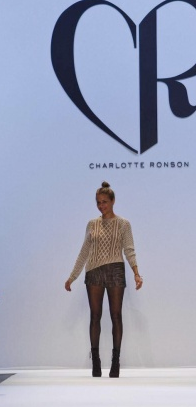 Screen Shot 2012-02-11 at 1.43.53 PM