If ever a yardstick existed to measure the effects that a worldwide recession and surging environmentalism have had on the automotive industry, it was evident in the pronounced contrast between the 2010 Los Angeles Auto Show held this week and the same show of five years ago.  Ah, 2005…  What a great show it was for gearheads and supercar geeks.  I remember significant participation from most of the world's low volume luxury and exotic carmakers, with early glimpses of Maserati's Quattroporte, Lambo's Gallardo, and Bugatti's Veyron, as well as sizable booths from Bentley, Ferrari, Lotus and Panoz.  Even Chevrolet and Ford got into the act, with sleekly designed concept sports cars like the Chevy SS and the Shelby GR1.
What a difference five years can make.  As expected, the overriding theme of this year's show was green cars, with no end of new production and concept electric plug-ins and hybrids on display.  Conversely, as if sensing a threat to their existence, there was barely a whisper from some of our favorite gas guzzling highline manufacturers, leaving a noticeable void for those of us still intrigued by the notion of exotically packaged high-horsepower internal combustion engines.  And while Chevy's Volt drew the nod for the hotly contested 2011 Green Car of the Year Award, narrowly beating out the Nissan Leaf, my attention couldn't help but be drawn to the following less environmentally exciting cars:
Porsche showed off three new models (pictured top, from left to right), the Carrera GTS, 911 Speedster, and Cayman R.
As promised, the Stuttgart-based manufacturer also showcased one of their first series-produced cars, a restored show-winning 1950 356 Cabriolet.
As they did in Paris in October, Lotus unveiled five new concept cars that are intended to transform the company into a full line, less expensive competitor to makes like Ferrari and Lamborghini.  Lotus pulled out all the stops, with celebrities such as actors Sharon Stone and William Baldwin, and Kiss front man Paul Stanley (pictured below, left) trotting out to remove the cover from each car.
Lotus capped their press conference with the announcement that longtime industry insider Bob Lutz has joined their team as a consultant.  We're hoping the man who developed the Dodge Viper and Pontiac Solstice will be able to help realize Lotus's goals, which would furnish the arrival of some fantastic new sports cars, including the new Elite, Elise and Elan (pictured below, front to rear).
Though it debuted at the 2009 Geneva Motor Show, the Infiniti Essence concept car was still one of the most visually striking concepts on display.  The production Nissan GTR has amazing performance numbers, but why couldn't it have looked a little more like this?
Though studio pictures of Jaguar's phenomenal looking C-X75 concept car have circulated far and wide after its Paris debut, the car is somehow even more arresting in person.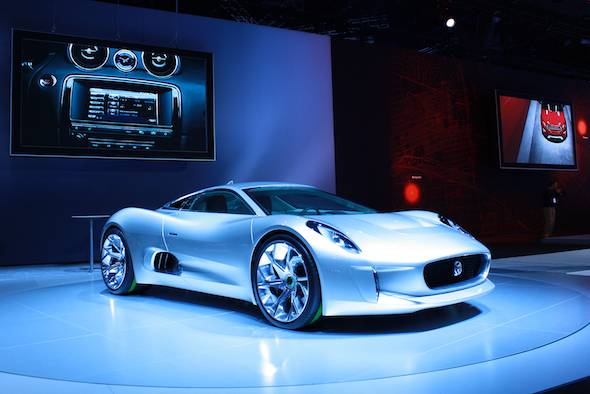 Cadillac's Urban Luxury Concept, on the other hand, looks like a Smart car on steroids in a three-piece suit.  We love the imaginative attempt and the vertical doors, but this one illustrates one reason why many concept cars never graduate to the next stage of development.
Though not as cutting edge as the Eva GT that appeared at last summer's Pebble Beach Concours d'Elegance, Morgan's Aero SuperSports is still pure automotive eye candy.
And finishing up with some cars you might actually see on the road: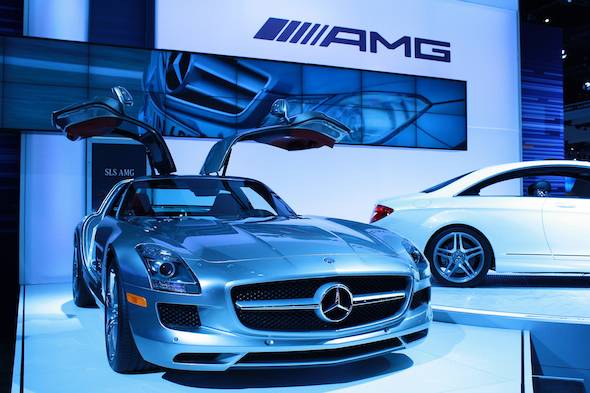 Mercedes-Benz SLS AMG Gullwing
Lexus LFA
Audi R8 Spyder
Subscribe to discover the best kept secrets in your city