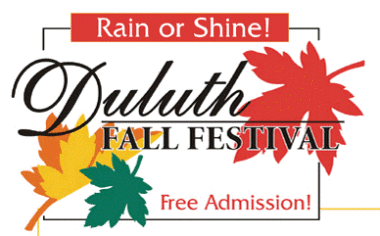 Fall has officially begun and all of Atlanta is full of the autumn spirit. A new season brings new changes in the weather, but also changes in activities and recreational fun. This weekend marks the celebration of the annual Duluth Fall Festival showcasing the city full of historic Southern charm. Enjoy food, music, games and entertainment that the whole family will find irresistible. See you there!
For all budding artists and art lovers, there are over 250 vendors participating in the Arts & Crafts corner at this year's event. Take some of their wares home as a souvenir of all the fun you had. If crafty creations are not your thing, head over to the silent auction, select items will be announced the day of the event. Expect loads of goodies and unique treasures up for bid. Perhaps the biggest event of the festival is the 5K Road Race for both serious and casual runners eager to participate. The race commences at 8 a.m. at the Duluth Festival Center and goes all throughout downtown Duluth where race results are announced immediately following. Three separate venues offer various forms of entertainment, featuring singing, dancing and local bands. Performers include: Lisa Lynne & George Tortorelli, Kevin Pittman, Hoosier Daddy, Gypsies on Parole, Royal Dance Academy, Holly Johnson and Gifted by Grace. After so much entertainment it's definitely time to eat, and the food vendors are top-notch festival feasts. Kettle corn, funnel cake, corndogs, gyros, BBQ, ice cream and kebobs will having you feeling like a kid again as you stuff your face.
The festival is free admission all weekend long to ensure repeat visits. The three on-site parking lots provide shuttle service throughout the event. Come early to avoid parking issues or parking further from the event than necessary.
The Duluth Fall Festival is located at West Lawrenceville Street & Main Street.
Subscribe to discover the best kept secrets in your city