Want a sneak peek at some haute happenings in the world of luxury yachts? It's still in the development phases, which will make tracking its progress even more exciting. Giancarlo Alhadeff, the Italian-based international architect who touts degrees from Harvard and Columbia, and interior designer Michael Lewis, is refitting the 164-foot vessel, My Tzarina, with some of the most contemporary designs we've seen on the water yet.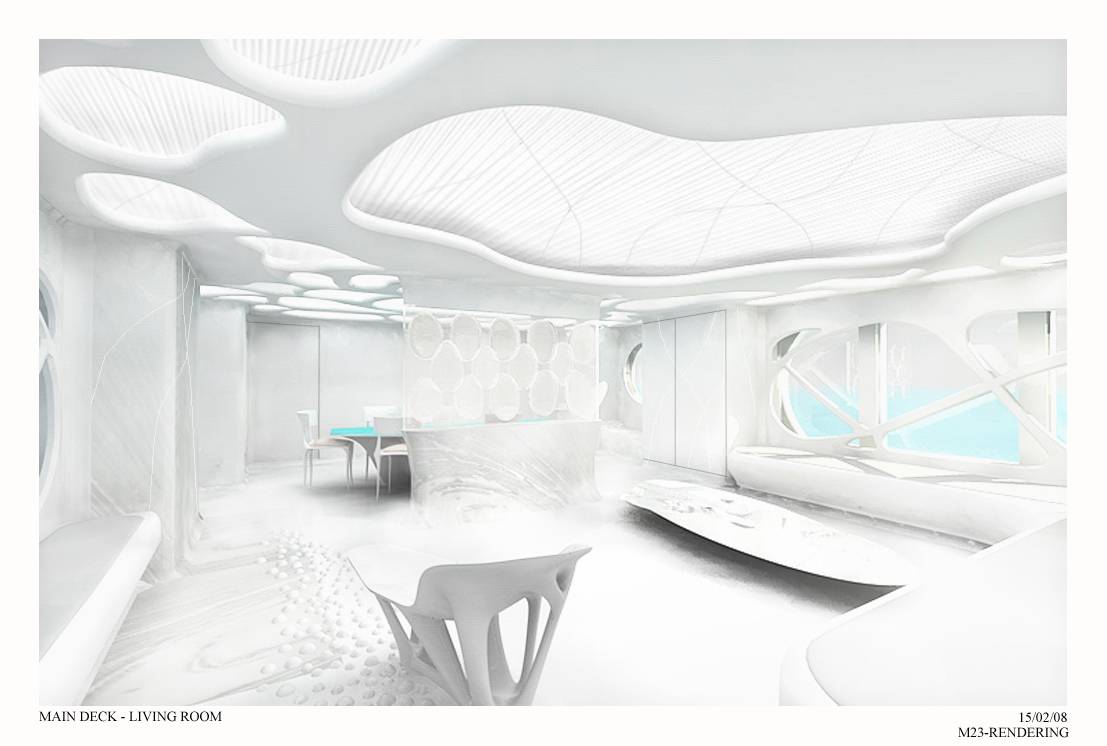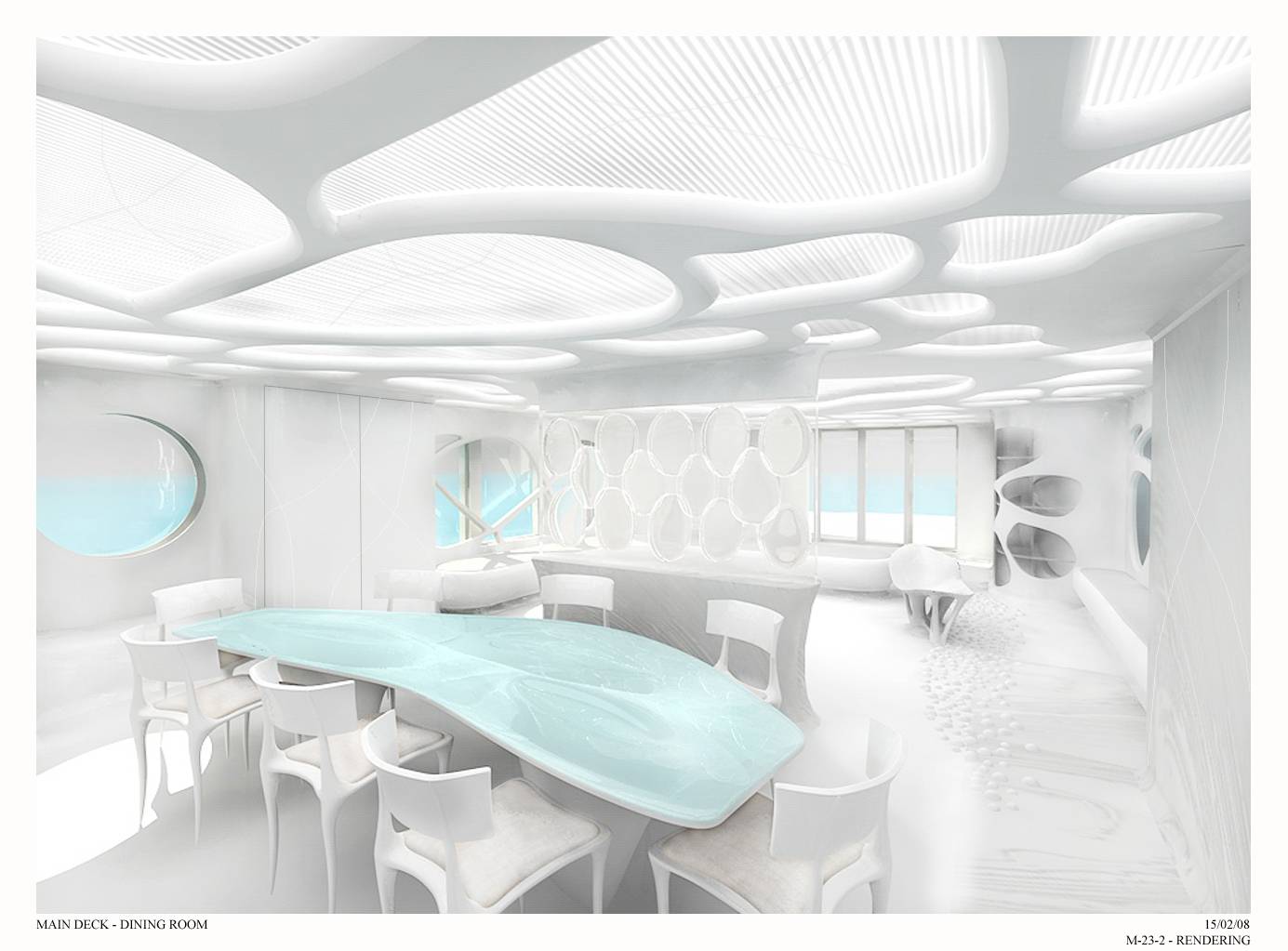 With this ship, the proud owner, a Russian real estate developer, is dictating a new paradigm in the world of yacht design. Futuristic, coralline, and the avoidance of hard right angles are the foundations of the design motif for My Tzarina's refit. Official word is that, "site-specific furnishings are custom-designed to reflect the brightness of the sea and sky, giving the visitor something of the experience of swimming through the inside of a coral reef as shafts of sunlight pierce the water's surface from above. Aquamarine-colored surfaces against fluid white lines make being on board a continuum of the sea rather than the domination of it."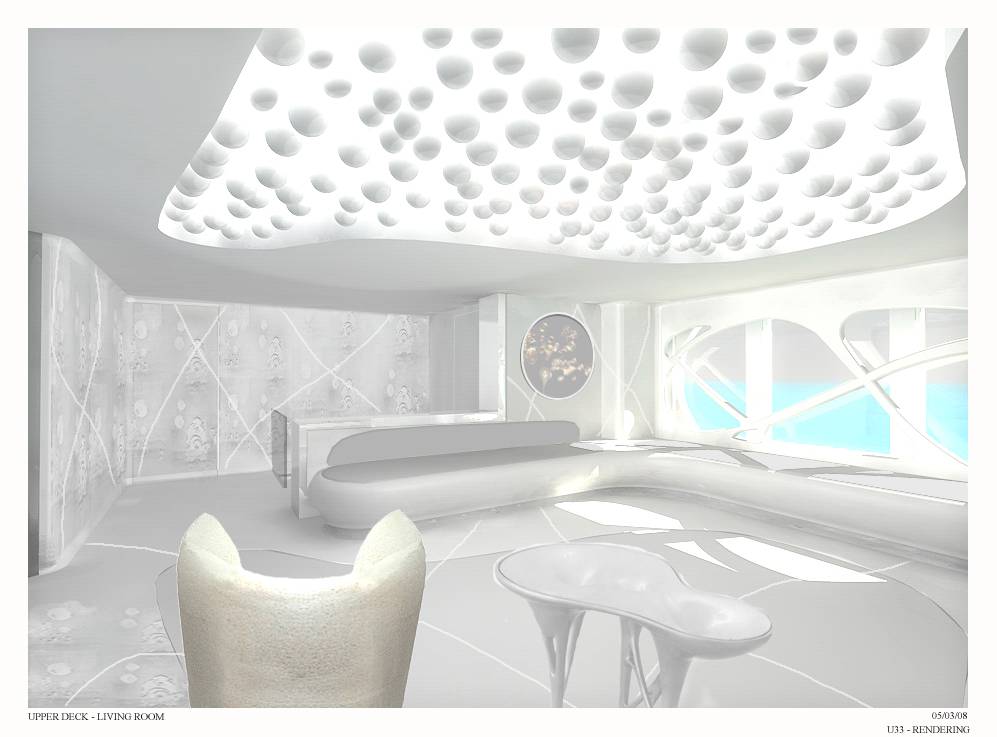 Stay tuned to HauteLiving.com for further updates and official photos as they become available.
Subscribe to discover the best kept secrets in your city