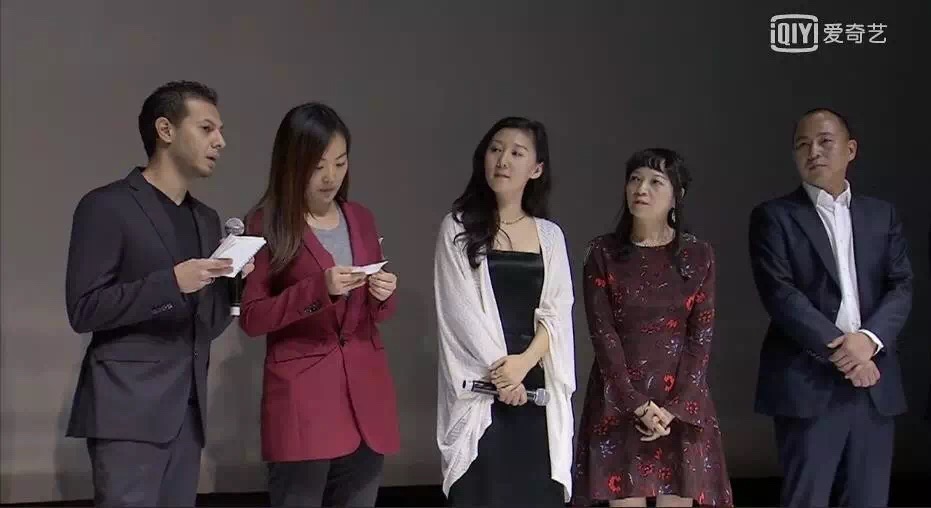 Lili Huang is a Chinese female filmmaker with a diverse educational background, exceptional creative abilities, and a proven track record of producing compelling stories that inspire and captivate audiences. Huang has been involved in producing commercial and independent films in China and the United States. She holds a Master of Fine Arts in Film Directing from Shanghai Theatre Academy, a Master of Arts in Film and Media Production from the New York Film Academy, and a Global MBA in Business Management from KEDGE Business School.
With the recognition of her short films, such as Mei Mei, The Coin, The Flower of the Future, and the documentary Xi Xi, with major awards at numerous film festivals, both nationally and internationally, Huang's work has been acknowledged with awards for Best Film, Best Screenplay, Best Documentary Director (nominee), and selection for the Oscar Grand Award for Short Film.
Currently, Huang is based in Los Angeles, actively working on the development of several projects, including documentaries and feature films, as a producer and writer. One of her upcoming documentary projects, titled Maverick Women (You&Me), tells a thought-provoking and controversial story about "Single Moms by Choice" living in various countries around the world. The documentary offers a uniquely female perspective on family structures created by single women who have children through IVF technology.
Another project Huang has in development is Long Way to Go, a drama feature film presented in an artistic style that mainly explores the complicated topic of traditional Chinese family relationships. This film delves into themes such as traditional culture, family conflicts, emotional struggles, and love within Chinese families and aims to shed light on these issues through a thought-provoking and engaging story.
One of Huang's projects was an animated feature film, Sang Sang. Developed by Shanghai Animation Film Studios and adapted from the book The Girl from French Fort, Huang was chosen as the screenwriter in 2018. Lili greatly appreciates the opportunity to work with honor at the Shanghai Animation Film Studio, which is undoubtedly the most renowned animation film company in China. The company was founded in April 1957 under the leadership of pioneering animators and artists. To date, it has produced approximately 500 films, with over 40,000 minutes of original animation data, covering 80% of China's domestic animation production.
The film tells the story of a young boy who unintentionally enters a magical world of time and space travel, thus beginning a story of losing his mother, searching for her, and growing up.
Huang's passion for filmmaking has remained undeterred despite the COVID-19 pandemic's impact on industries worldwide. Instead, she focuses on creating compelling stories and finding solace and happiness in the creation process. Huang has recently established her company, T&T Media, to create impactful films and documentaries that explore significant social issues, emphasizing stories that inspire and empower women. Her company's mission is to create opportunities for talented filmmakers worldwide and to make a meaningful impact in the film industry through high-quality work. With T&T Media, Huang hopes to bring her films to a broader audience.
As a screenwriter and producer, Huang's unique perspective and creative vision drive her work. She believes that films are a powerful tool for exploring social issues, sparking conversation and change, and providing a platform for marginalized voices.
Lili Huang's contribution to the film industry cannot be overstated. Her resilience and dedication have driven her success. She believes that success comes from hard work, choosing the right direction and timing, holding onto your dreams, and remaining resilient in facing challenges. Huang hopes that her work will inspire others to pursue their passions and make a meaningful impact on the world.
Written in partnership with Ascend
Subscribe to discover the best kept secrets in your city