Photo Credit: Jerod Harris/WireImage
My childhood years were spent in Russia and New Year's Eve was the crowning moment of the holiday season that we celebrated. Gifts were placed in a large red velvet bag, and as the new year approached us, someone from the family would dress as Santa Claus and put the red bag under the tree for us all to open.
As an adult, the holidays have taken a bit of a different shape, but they are still very much centered on family and giving.
What I love most is seeing most of my friends and family together in one space. We all live very fast-paced lives, and slowing down with all of them is pretty much a gift in itself.
Photo Credit: Maria Sharapova
Speaking of gifts, it is such a pleasure for me to select the perfect ones for my loved ones. I adore the entire process, from planning and picking them out to wrapping―even if it means I'm on the floor of my living room covered in tape and shiny ribbon bits at the 11th hour!
HERE ARE A FEW OF MY THOUGHTS ON SELECTING THE BEST HOLIDAY GIFTS:
1. MAKE A PLAN AND STICK TO IT. I start thinking about the holidays way too far in advance but ultimately don't get everything done until the very last day. Do your best to plot and plan out your list of whom you're buying for as early as you can.
2. COLLECT TREASURES AS YOU TRAVEL. I don't think it's ever too early to get a gift for someone you know will appreciate it, especially if you find it on your travels. On a tropical vacation in July and spot something that your best friend will just adore? Pick it up from now and hold it until the holidays. (Just don't forget what closet of your house you stored it in!)
3. TAKE NOTE. Handwritten notes will never go out of style―which is why stationery is high on my list for the perfect holiday gift. I especially love personalized notecards made of unique or handmade papers from around the world.
4. BE SWEET. Fill an elegant clear glass or crystal vessel with beautifully wrapped, high-quality candies, like Sugarpova Dark Chocolate Raspberry Truffles.
5. GIVE YOURSELF THE GIFT OF TIME. Allow yourself a few moments to soak in the season. I enjoy waking up extra early and having my first cup of coffee close to the tree with the fireplace on―no lists, no
wrapping… just peace.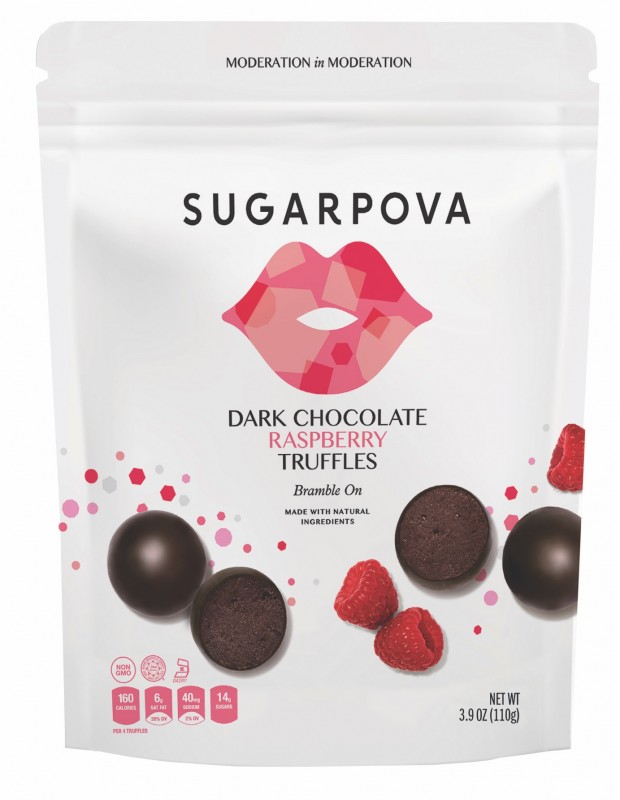 Photo Credit: Sugarpova