Photo Credit: Dan Bassini
It was a packed house at Morrison Hotel Gallery in SoHo, as friends and fans celebrated photographers David Michael Kennedy and Pamela Springsteen and their exhibit From Nebraska to Tom Joad: Visions of the Heartland. The exhibition features extraordinary images taken by Kennedy and Springsteen that became the covers to two iconic Bruce Springsteen albums.
Among the friends and fans who attended the opening last night were photographer Allan Tannenbaum, Jim Marchese – who have both worked with Bruce Springsteen – and the man responsible for some of the most legendary Springsteen photo sessions, photographer Frank Stefanko.
The exhibit is open to the public through November 4 at the gallery's 116 Prince Street location. The same exhibit is open to the public through October 20 at the Los Angeles location inside the Sunset Marquis Hotel.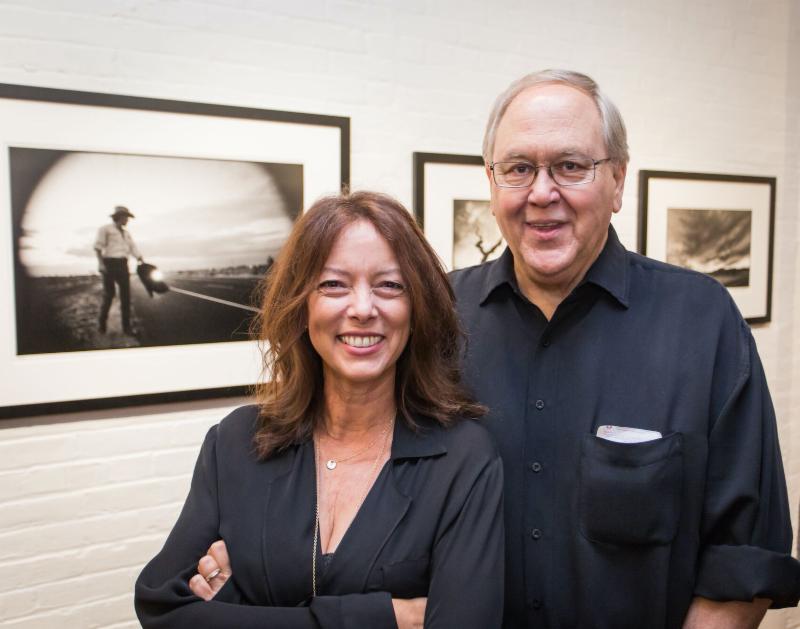 Photo Credit: Dan Bassini
Last year, the gallery presented the work of photographer Frank Stefanko in honor of the release of his book, Bruce Springsteen: Further Up the Road. Held amidst the buzz created by Bruce's ongoing successful run on Broadway, the upcoming exhibition will focus on two of The Boss's most critically-acclaimed albums – Nebraska and Tom Joad.
Photo Credit: Michael Kennedy
The photo shoots for both of these albums were inspired by the music, and it is these photographs that will be on display in the Springsteen exhibit. Among the iconic photographs in this collection are the bleak, snow-swept landscape shot chosen for the Nebraska cover. For the Tom Joad sessions, Pamela opted for shots taken in the Mojave Desert and run-down neighborhoods in L.A. Her imagery went hand-in-hand with the album's stories of desolation and desperation.
"In keeping with Morrison Hotel Gallery's tribute to Bruce Springsteen, we wanted to focus on a more Americana portrait of the Boss," says Peter Blachley, co-owner of Morrison Hotel Gallery.  "No finer examples of this can be presented than the photography of David Michael Kennedy and Pamela Springsteen and their work with Bruce on Nebraska and Tom Joad."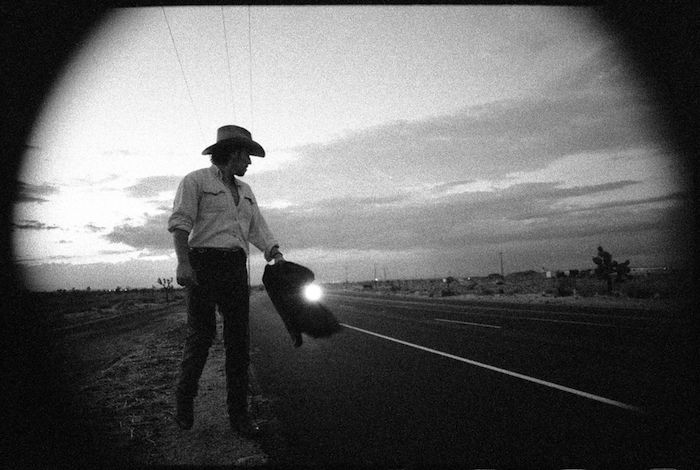 Photo Credit: Pamela Springsteen
Dates & Locations:
New York City
Morrison Hotel Gallery
116 Prince Street, 2nd Floor, SoHo NYC
Los Angeles
Morrison Hotel Gallery at The Sunset Marquis Hotel
1200 Alta Loma, West Hollywood