Celebrating many of the most beautiful parts of life—music, art, comedy, education and food—this year's Life is Beautiful Music & Art Festival will offer a taste of world-class cuisine and cocktails when it takes over 18 blocks in downtown Las Vegas September 21-23.
With acclaimed chefs and mixologists, food trucks and some pop-up surprises from more than 70 local and regional restaurants and bars, the lip-smacking lineup is designed to highlight the best of the city's culinary scene. The food and beverage program will be full of "unexpected culinary moments" according to Samantha Seier, the festival's culinary program director while Food and Beverage Director Lee Flint calls it "as compelling as the music and comedy."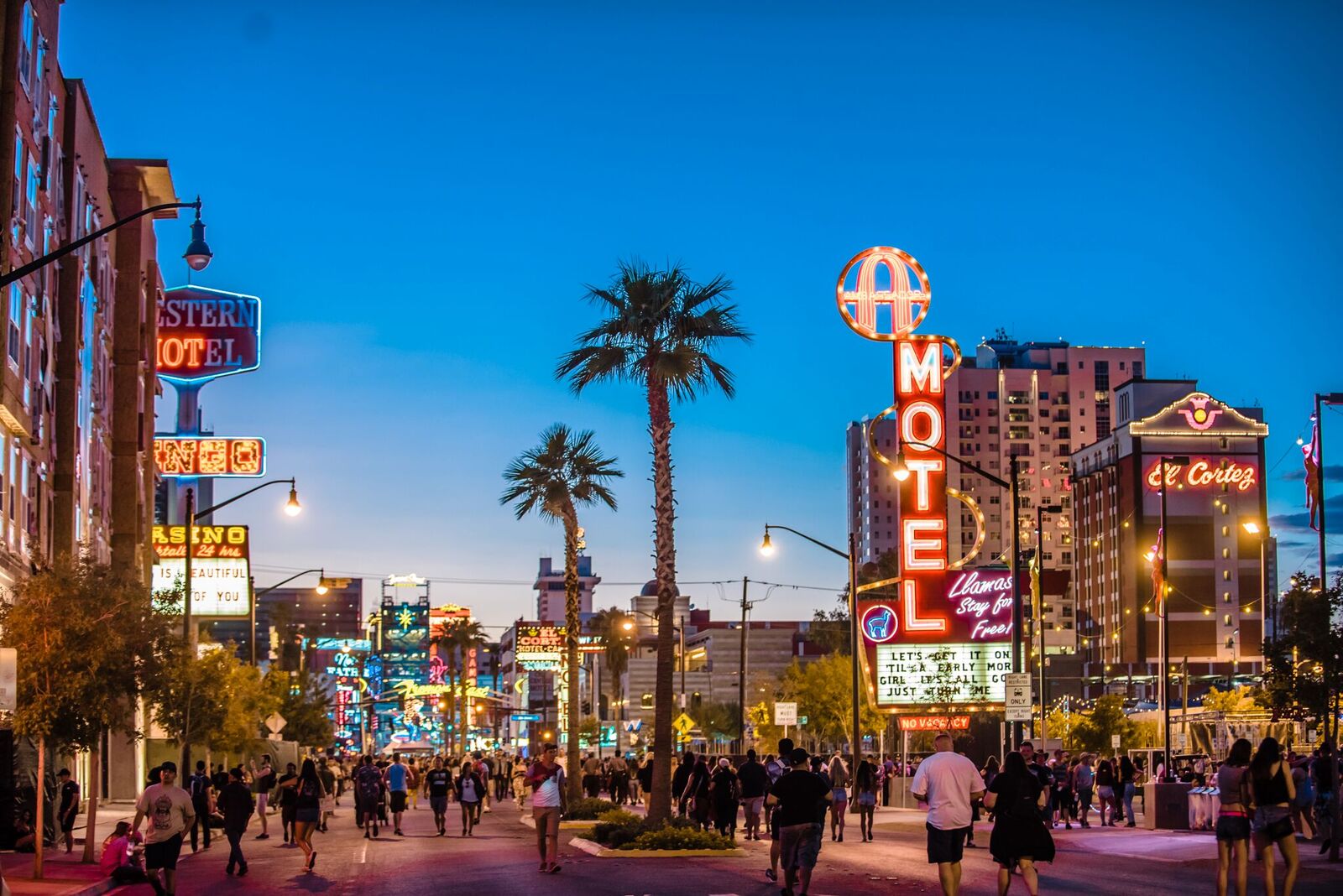 Photo Credit: Life is Beautiful Music & Art Festival
Along with a satisfying array of foodie fun, upgraded Life Is Beautiful ticket holders will also be among the first to preview food and drinks from some yet-to-open Vegas venues. The festival has three tiers of VIP tickets: VIP (3 days / $655), V+VIP (3 days / $1,195) and All-In ( 3 days / $2,495); each has its own culinary and cocktail experiences as well as perks and privileges like express entry, exclusive viewing areas, air-conditioned restroom facilities, charging stations and access to a concierge.
Along with musical and comedy performances by performers including Arcade Fire, The Weekend, Death Cab For Cutie, Hannibal Buress, Pete Davidson and Michelle Wolf, here are five specially curated culinary and cocktail moments you won't want to miss during the sixth annual Life Is Beautiful festival.
Woodfire Cookouts
Photo Credit: Courtesy Life Is Beautiful
The Cookout is a live, fire-cooking experience that will showcase specialty Mexican, Asian, Italian, American and Indian fare cooked over a wood fire by a diverse mix of guest chefs. The menu is always changing and the dishes from Las Vegas Strip chefs like Mike Minor (Border Grill at Mandalay Bay) or Royden Ellamar (Harvest at Bellagio) and off-Strip chefs like Brian Howard (Sparrow + Wolf) and Khai Vu (District One) will only be available for a limited time.
The Cookout was curated by Chef Justin Kingsley Hall of The Kitchen at Atomic in downtown Las Vegas. While Atomic Lounge is considered the oldest freestanding bar in Las Vegas, the adjoining Kitchen at Atomic was established last year. Hall himself will have three of items on The Cookout's rare rotating menu.
Daily with a General Admission ticket, near the Huntridge Stage
Cocktail Classroom
Photo Credit: Life is Beautiful Music & Art Festival
Renowned local and national mixologists will share tricks of the trade—and a sip or two—during Cocktail School, a lineup of nine cocktail classes organized by Bryant Jane and Lyle Cervenka of the restaurant and bar Starboard Tack, and hosted by comic Gene Samuel of The Fabulous Swiggavino Bros.
If you happen to drink religiously, you'll want to learn about spiritual spirits from George Sproule (The Cosmopolitan of Las Vegas) at 3 p.m. Sunday. Kinson Lau (Station Casinos) and Matt Graham (Herbs & Rye) will teach The Fennel Countdown at 7 p.m. Saturday, a course on Chartreuse and Benedictine, and the wide usage of fresh herbs. Also among the class lineup, you'll learn to make Moscow Mules three ways at 7 p.m. Sunday during Only Mules Rush-In from Ami Robbins of the Palms Casino Resort's new lobby bar UNKNOWN.
Daily classes at 3 p.m., 5 p.m. and 7 p.m., with a General Admission ticket
Italian Snack Attack
Photo Credit: Courtesy MGM Resorts International
Eataly Las Vegas will make its Las Vegas debut during Life is Beautiful, giving V+VIP and All-In ticket holders a chance to try Italian favorites prepared by Chefs Nicole Brisson (Eataly Las Vegas) and Fitz Tallon (Eataly USA). With locations from New York City to Tokyo, the internationally acclaimed Italian marketplace from Oscar Farinetti is expected to fill nearly 40,000 square feet when it opens this fall at Park MGM on the Las Vegas Strip.
Starboard Tack will also be on deck with refreshing classic tiki cocktails throughout the day.
Daily for V+VIP and All-In ticket holders on the upper viewing deck of the Downtown Stage
Backstage Brunch
Photo Credit: Kevin McCullough
Brunch in Las Vegas is a treat in an of itself, but the VIP backstage brunch is even better. It offers All-In ticket holders exclusive access beyond the festival gates before they open to the public. Along with brunches on Saturday and Sunday, you may also potentially catch a glimpse of a musical artist's soundcheck.
Saturday brings a 3-course brunch prepared by Josh Smith of Bardot Brasserie (ARIA Resort & Casino) while Sunday gives you first dibs at NoMad, a restaurant from Chef Daniel Humm and restaurateur Will Guidara that premiers this fall at Park MGM.
Saturday and Sunday for All-In ticket holders at the Artist Hospitality Lounge
Couture Cocktails 
Photo Credit: Courtesy The Palazzo Las Vegas
You may already be familiar with The Dorsey at the Venetian Las Vegas and Rosina at the Palazzo Las Vegas. An All-In ticket puts you among the first to sip on whimsical, tropical concoctions like the frozen Penichillin or Unicorn Tears from the soon-to-open Electra Cocktail Club at the Palazzo. Together this trio of bars comprises the dynamic Venetian Cocktail Collective. During Life Is Beautiful, master mixologists from the cocktail collective will craft a rotating selection of cocktails from the three bars' menus, all of which were designed by noted barman Sam Ross.
In the evenings, The Venetian will also offer a Black Tap Craft Burgers & Beer Pop-Up with burgers and CrazyShakes from Chef Stephen Parker.
Daily for All-In ticket holders at the Artist Hospitality Lounge