If you're look to indulge in St. Patrick's Day celebrations, then look no further than The Plaza Hotel. The iconic New York City hotel, located on Central Park, will be featuring an array of creative cocktails and cuisine for this festive occasion.
Photo Credit: Elizabeth MacMahon
From Friday, March 16th through Sunday, March 18th cocktails such as the Shamrock Sour (made with Jameson Irish whiskey, a hint of Midori melon liqueur, and finished with freshly squeezed lemon juice), Homemade Irish Cream (made with Bushmills Black Bush Irish whiskey shaken with rich cream and brown sugar, then laced with a scent of orange and nutmeg), and Guinness And A Shot (an ice cold Guinness coupled with a 2 ounce pour of Jameson Irish whiskey) will be served. These beverages will be available at The Palm Court, The Rose Club, and The Champagne Bar, which are all located within the hotel.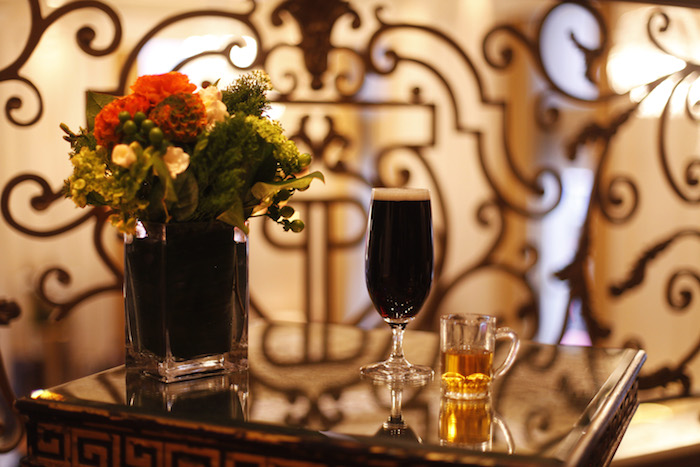 Photo Credit: Elizabeth MacMahon
The Palm Court will also serve a St. Patrick's Day version of their signature Afternoon Tea from 12PM – 5PM throughout the weekend. The food menu will include sweet and savory bites including Mini Corned Beef with Emerald Cabbage, Irish Smoked Salmon, Roulade of Irish Rasher Bacon, Irish Coffee Fudge, and Bailey's Chocolate Cream Roll.
Additionally on Saturday the 17th, renowned Irish harpist Erin Hill, known for performances with artists such as Enya, Kanye West, Jewel, and Sinead O'Connor, will play from 12PM to 4:30PM. Reservations are highly recommended and start at $95/person.