Italian shipyard Eurocraft has joined forces with the Dutch-based naval architect Marimecs to develop the Manta Explorer Yacht Series. Offering a whole range of 30 to 65-meter yachts, they are as capable as they are beautiful.
When it comes to explorer yachts, there is a lot of history. Although the majority of these ships have been built in the past for research and other organizations that ventured into the more remote area's of the ocean, they are now increasingly popular among people who purchase them for leisure.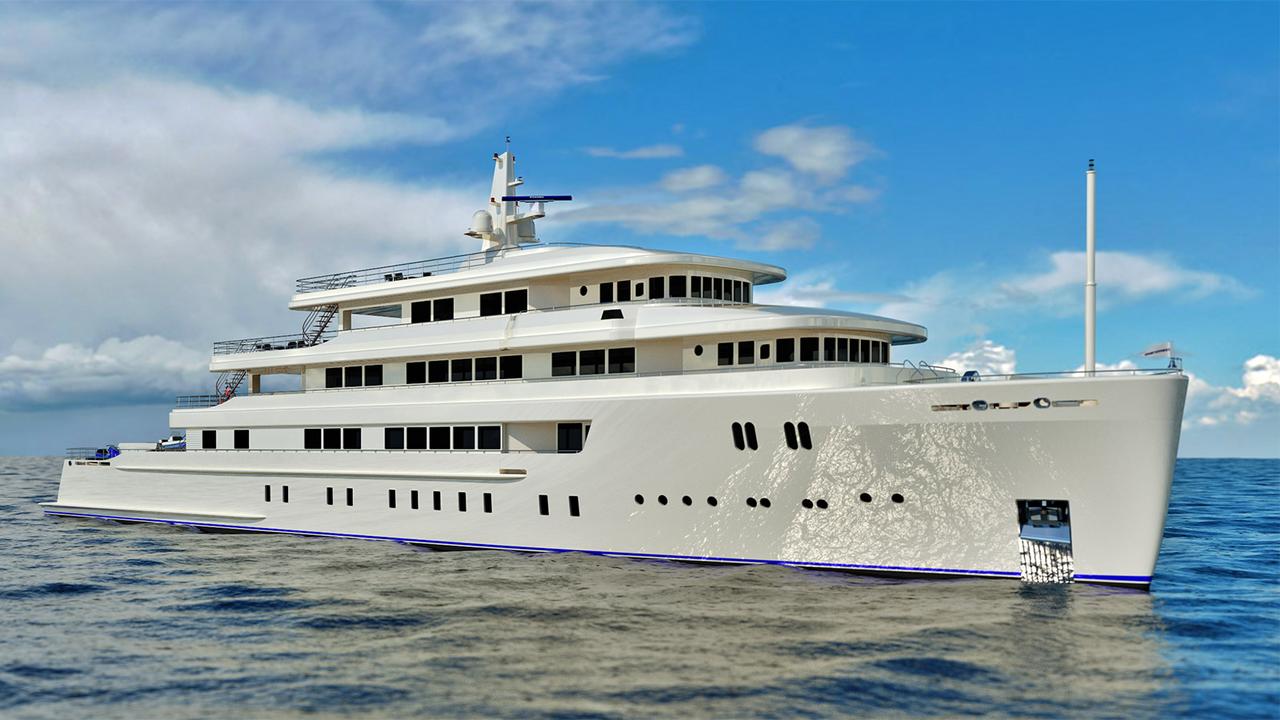 These yachts are built with slightly different priorities than most yachts. Range triumphs speed and sleek lines are traded in for a more robust design. How robust? Well, the all the ships in the Manta Explorer Yacht Series have the option of ice reinforcement, which should say enough. Lack of sleek lines also has the advantage that the interior space can be optimized, and since these ships are created for long range and remote exploration this space is used for increased comfort.
The bridge deck is for example fitted with a comfortable lounge area, allowing you to be in charge, and relax at the same time. The Manta Explorer 65 offers room to 12 guests, yet the clever design of the yacht allows for the owner's cabin to have an area which can serve as their private retreat.
When cruising at 13 knots, the Manta Explorer 65 will have an impressive range of 5.000 nautical miles. Exploring the world's ocean's also means that you will probably want to explore the exotic islands or the mainland wherever you go. A generous tender storage allows for this, while there is also a davit crane available to launch and retrieve additional water crafts. Of course, apart from the different lengths, there are plenty of personalization options available for each version of the Manta Explorer, allowing you to explore the seven sea's at your own pace and in your own style!
Save
Subscribe to discover the best kept secrets in your city