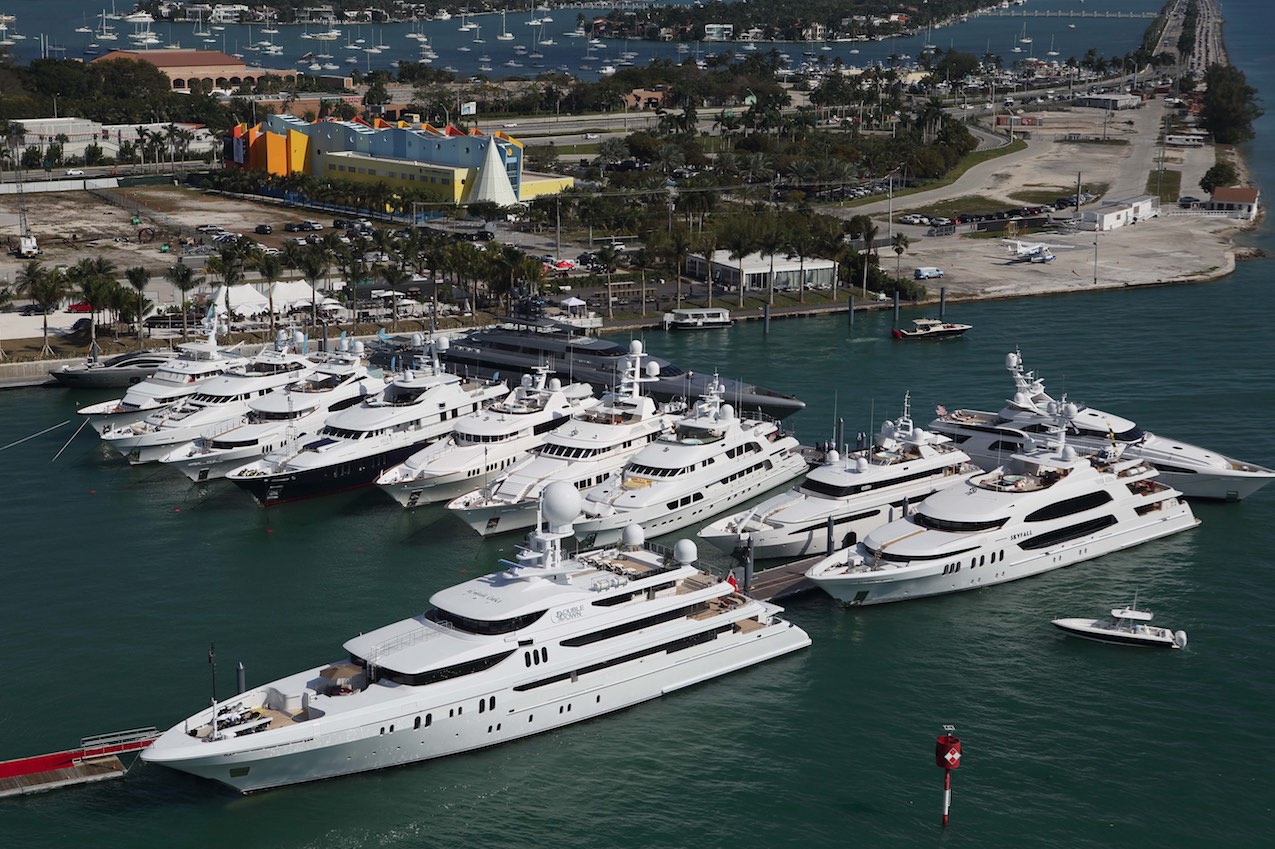 Photo Credit: Forest Johnson
Miami is getting ready for an eye-catching lineup of the world's finest yachts, superyachts and megayachts, which will make a splash along Miami Beach very soon. Coming to Collins Avenue and Island Gardens Deep Harbour marina from February 16 – 20, Yachts Miami Beach returns for its 29th Annual Boat Show, drawing in boat enthusiats from around the world.
This year, the show promises additions that are bigger and better than ever before, bringing on the innovative ESDA design team to reimagine the show and ensure that it is both conceptually engaging and aesthetically pleasing. They've also incorporated new additions such as water taxis to and from the show to alleviate traffic and lines, as well as moved food and beverage concessions out onto the new floating docks for showgoers throughout the weekend.
Highlights of the weekend include a look at the show's five largest yachts, which will debut on Collins Avenue: Aquasition, Happy Day, Princess, Status Quo and Katya. Aquasition is a 124-foot motor yacht, with a spacious five-bedroom layout sleeping up to 10 people comfortably. Its unique features include a gym, Jacuzzi, two wave runners, custom carpeting and more, with a valued ticket of $8.9 million. The Happy Day is a 130-foot Overmarine Mangusta megayacht featuring a raised pilot house and flybridge, full en-suite facilities, an upper-level dining space, Jacuzzi, barbecue and more, estimated at $5.7 million. The Princess is a 130-foot-long, tri-deck $40 million beauty, which includes secluded sunbathing retreats, a spa bath, beautiful dining areas and a walk-in beach club. The estimated value is not yet revealed. Status Quo is definitely one of the show's biggest stars, with a length of 150 feet featuring a tri-deck, beautiful detailing with custom stonework in marble, granite and onyx, crown moldings, an entertainment center, a touch and go helipad, flybridge Jacuzzi and more, valued at $19.9 million. And last but certainly not least, the stunning 151-foot Katya yacht boasts luxurious interior design styled by Jean Claude Canestrelli and the Delta Design Group with gorgeous wood, glass and marble surroundings, as well as a panoramic skylounge with a full bar, sundeck Jacuzzi, water toys and a launching system and garage. This one is the priciest, with an estimated ticket value of $21.6 million.
At Island Gardens Deep Harbour on Watson Island, which is North America's first superyacht dock able to accommodate vessels up to 500 feet, expect to see the largest yachts of the show, by appointment only. Only the most serious yachting enthusiasts will come admire these showstoppers. Last year was the marina's first year participating in Yachts Miami Beach. Island Gardens hosted a "Berth-Day" event to celebrate, where they showcased 24 superyachts, valued in excess of a whopping $800 million. Will they outdo themselves this year? We think so.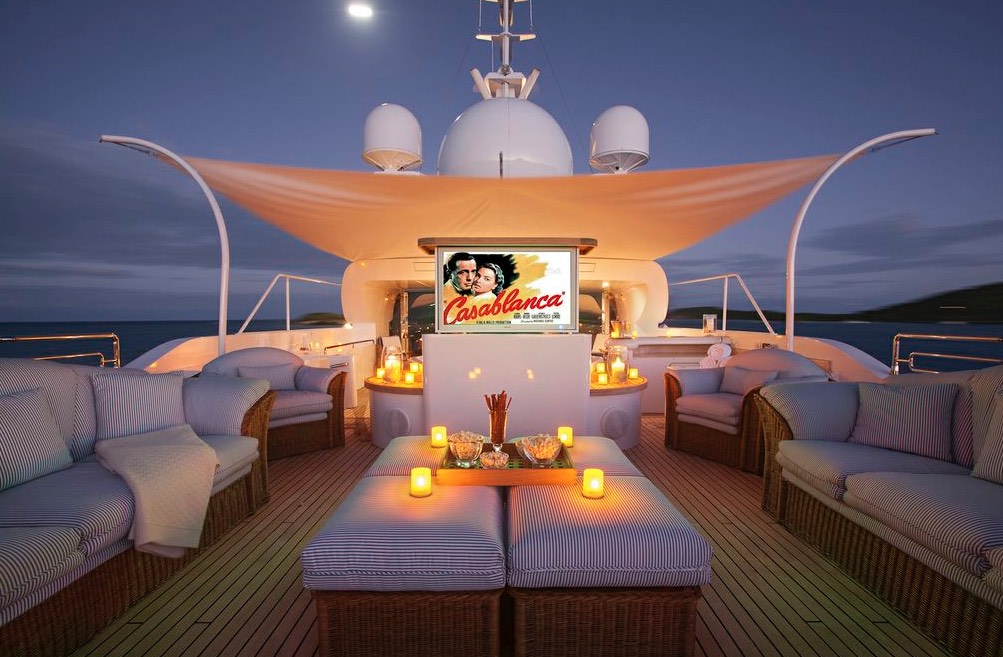 What we know so far is that this year, the megayacht dock will be the home of six of the world's biggest and best: Double Down, Skyfall, Starfire, Passion, Casino Royale and Match Point. To get a look at these monster ships, you must receive an exclusive invite-only "show within a show" pass to the Island Gardens Deep Harbour event. Northrop & Johnson, Merle Wood and TWW will exhibit Double Down (213 feet), Skyfall (191 feet) and Match Point (160 feet). Double Down is the largest yacht displayed at the entire show, boasting high-quality, tech-savvy systems to ensure stability while cruising, nine lavish rooms including a master suite, rich furnishings, a four-deck glass elevator, gym, movie theater, Jacuzzi, large sun beds and more. The hefty estimated price tag on this showstopper is $46.5 million. Northrop & Johnson will exhibit Starfire (177 feet), Passion (173 feet) and Casino Royale (163 feet). Starfire is one of the best for entertaining, boasting five-star amenities and unique features like luxurious interiors designed by Zuretti and exterior styling by Stefano Natucci, along with an outdoor cinema, massage room, sauna, helicopter accommodation, gym, water toys, spa pool on deck and a spa pool in the master cabin, modern Art Deco interior and more. There will be more than 20 total superyachts on display at this location, which are all available for tour by appointment.
Also coming to Island Gardens Deep Harbour is a pop-up showroom for Miami-based fashion mecca The Webster. The shop is back for its second year, located on a swanky Riva Yacht, which will be moored onsite and feature a fabulous selection of the season's hottest items. The pop-up is open to the public from Thursday, February 16 through Monday, February 20 from 10 a.m. – 8 p.m.
Yachts Miami Beach is pulling out all the stops for this year's boat show in Miami, and we're eager to see the final product. Expect a vast array of marine technology and accessories valued at $1 billion, some of the world's greatest yachts and megayachts, interactive exhibitions, entertainment and exclusive events.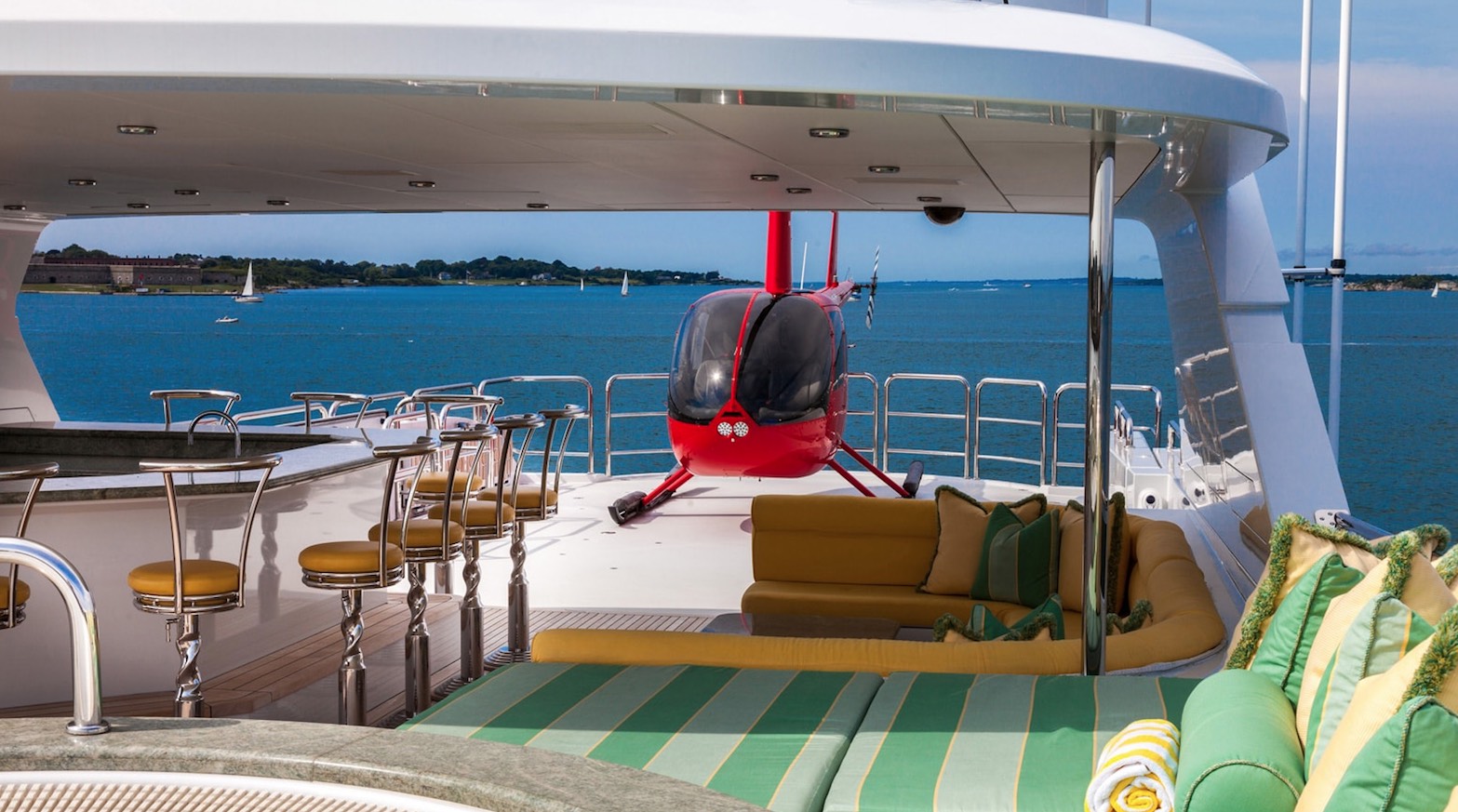 Photo Credit: Forest Johnson