The first step to living like a celebrity is looking and feeling like one and that's what hair colorist to the stars, Michael Boychuck and his team of professionals are known for at COLOR Salon in Caesars Palace Las Vegas.
Boychuck's impressive celebrity clientele includes Jennifer Lopez, Rihanna, the Kardashians, Lady GaGa and of course his long time friends, Nicky and Paris Hilton.
Known for being the go-to colorist throughout the beauty industry and among A-list celebs, Boychuck has a keen eye for detail, which can be seen all throughout his luxurious salon.
"When we first opened we were voted one of the five most beautiful salons in the country by Estetica and this year we just won best salon again from the Silver State Awards," said Boychuck.
Upon entering, it is obvious why Boychuck's salon receives so much praise and recognition for it's beautiful interior. From the high ceilings to the Fendi alligator skin fixtures and crystal chandeliers, it's clear that extravagance is a high priority.
Boychuck's stunning 5,000-square-foot salon was designed by Hollywood interior designer, Faye Resnick, and is a complete embodiment of elegance, sophistication and comfort. The shampoo area has one-of-a-kind custom built chairs to make sure guests are physically comfortable and relaxed and the intentional lack of color takes away all distractions and puts all of the focus on the client.
"We have the best sound and the best lighting anywhere and it's all about seeing the client and making them look their best," said Boychuck.
COLOR Salon offers an array of different services including haircuts, extensions, hair coloring, manicures, pedicures, waxing and spray tans. Other glam services include top quality eyelash extensions, makeup application and even 24-hour airbrush makeup for extra special occasions.
Boychuck's salon is literally a one-stop shop for guests who are seeking beauty services, perhaps for an elegant night out on the Las Vegas Strip, or an intimate dinner date.
After receiving the celebrity glam treatment at COLOR Salon, head downstairs to the Caesars Palace Casino to indulge in an A-list dinner and keep the momentum going at Mr Chow , a Beijing inspired fine dining restaurant, founded by Michael Chow.  Mr Chow is a favorite among celebrities and this location is the first and only on the Las Vegas Strip.
Chow's extensive background in the arts ensure that diners at his Las Vegas restaurant will be entertained from the moment they walk in.  From the finest champagnes to the stunning moving art that rotates and glistens above guests, Mr Chow is fine dining at its best.  Visiting Las Vegas is certainly an experience and no matter what you're wanting to partake in, Caesars Palace offers everything you need to enjoy the celebrity lifestyle.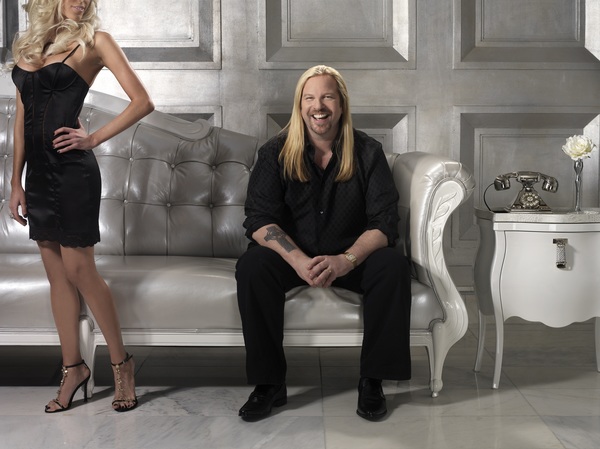 at Caesars Palace Las Vegas
COLOR Salon owner, Michael Boychuck
at Caesars Palace Las Vegas
COLOR Salon Manicure Architecture
at Caesars Palace Las Vegas
COLOR Salon Silver and white monochromatic decor with touch of classic decorative elements
at Caesars Palace Las Vegas
Mr Chow Entrance
at Caesars Palace Las Vegas
Mr Chow Lobby
at Caesars Palace Las Vegas
Mr Chow Bar
at Caesars Palace Las Vegas
Mr Chow main dining area
COLOR Salon at Caesars Palace
(702) 731-7791
3750 Las Vegas Blvd S
Las Vegas, NV 89109
Sunday-Thursday 10am-6pm
Friday & Saturday 9am-7pm
MR CHOW at Caesars Palace
(702) 731-7888
3750 Las Vegas Blvd S
Las Vegas, NV 89109
Sunday-Thursday 5pm-10pm 
Friday & Saturday 5pm-10:30pm
Subscribe to discover the best kept secrets in your city