There are many people who live and die by the expression 'my body is a temple,' but Ian Somerhalder is not one of them. Thanks to his mentor, New Ager and alternative medicine advocate Deepak Chopra, Somerhalder believes that his body is, in fact, the Earth itself.
"When someone asks you, 'What is the environment,' typically you'd say, 'The natural world that surrounds us.' But when I first started spending time with Deepak, he said, 'Let me offer up this information: If you view the world as separate from yourself, why would you want to take care of it? We ultimately have the same biological processes as the world.' The rivers, lakes and streams are the cardiovascular systems carrying all our vital nutrients. Trees are carbon copies of the human lung; coral is the human brain. We're all connected. It's all the same shit, literally, and if you understand [this], then your idea of the world around you changes dramatically. You don't want to destroy it anymore; you want to love it. You want it to thrive, to live."
The fact that the actor, director, producer and activist is speaking both about his environmental outlook and how he conducts his day-to-day life is not lost on us. He and wife Nikki Reed live as sustainably as possible in Los Angeles and Atlanta; while their Venice Beach, California pad truly embodies eco-architecture, both homes are built as integrative medical clinics with in-home infrared saunas, oxygen chambers and prophylactic frequency machines.
The Vampire Diaries star has loved and protected both animals and the environment since he was a child, but it was only after the Deepwater Horizon oil spill of 2010 devastated his Louisiana home that he started to take serious action. As a 32nd birthday present to himself (the Benjamin Button-esque actor will turn 38 this December), he started the Ian Somerhalder Foundation, which aims to empower, educate and collaborate with those who positively impact the planet. In addition, he has acted as a United Nations Environment Programme Goodwill Ambassador and World Environment Day Ambassador, and has testified in front of the US Congress on behalf of HR 50, a multinational Species Conservation Funds Reauthorization Act. Somerhalder also serves on the advisory board of RYOT.org, and co-founded and launched Go Green Mobile Power. To top it all off, this year he will be involved in The Movember Foundation's annual campaign; Movember is the leading global men's health organization raising funds and awareness for men's physical and mental health.
He says, "I've set out on the path. I've worked my ass off tirelessly and I'm very positive about the future. The future's bright—get your sunglasses!—but the future needs to start now." Here, the ocean-eyed star discusses his foundation, his upcoming segment on the Emmy-winning National Geographic series, Years of Living Dangerously, as well as what's in store for his future now that his CW show is in its eighth and final season.
What personally led you to start the Ian Somerhalder Foundation (ISF)?
The idea for ISF was born out of the feeling of helplessness. During the [Deepwater Horizon oil spill of 2010], ultimately what I found was that the government was not protecting us and was stealing information. The media only had access to certain amounts of information. It was this oil company who effectively had full reign to not properly protect our environment. The outrage that I felt was so powerful. We needed an amplifier for people's voices—a simple, cohesive [organization to] combine voices together and act as an amplifier that [would] pass through party lines, through governmental sectors and affect a real change.
What is the greatest change you've affected thus far?
I'm not sure, to be honest with you. I think the idea was to grow a community all across the world geared to creating action, instead of just talking about taking action. One of our biggest things has been an incredible emergency animal grants program. If you're a rescuer or a person who rescues an animal and that animal needs treatment to survive, we take applications and ultimately pay for those treatments so animals can live. When an animal survives something like [an oil spill], the bond between it and the humans that are taking care of it is incredible, and those bonds make us better people—more compassionate, more loving and grateful individuals— which spreads into the world. We're all about the understanding that cohabitation and love for other creatures lends itself to building a better world. We've brought a lot of people together and saved a lot of furry, feathery [and] slithery creatures.
Do you personally rescue animals?
Oh my gosh, yeah, absolutely—from the time I was itty bitty bitty! I remember my mom and I saved a tiny little beaver when I was three years old. There's an understanding that we're supposed to live harmoniously [in] this giant snow globe that we live in to protect the environment and all creatures that live [in] it. It's a very strange thing, this human brain that we have, that we look out over an ocean and we think, 'That's mine—everything that lives underneath it, that's mine. I have the right to catch, kill, take as much, trap as much and skin as much that I possibly can.' We do it with everything. It's going to take a lot of investment, a lot of infrastructure and a lot of foresight to understand that your future is planned now and you create your future. We need people to have their feet on the ground instead of their heads in the clouds.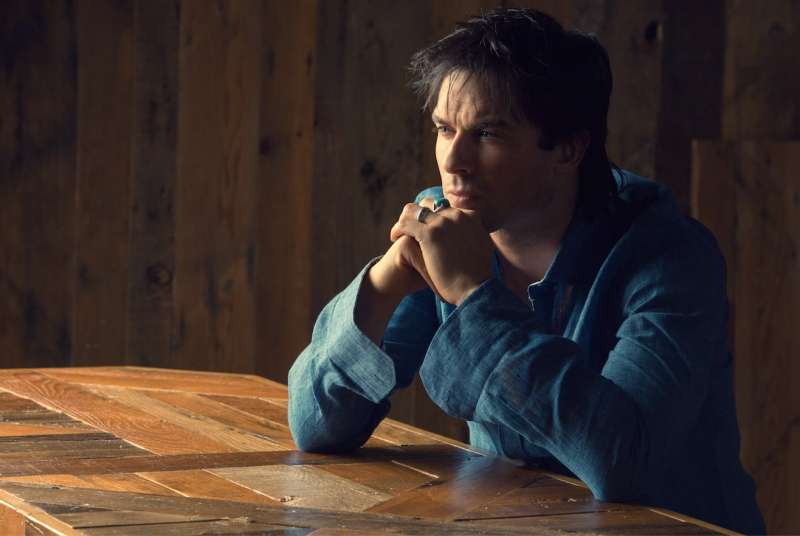 Your recent episode of Years of Living Dangerously is timely, given the destruction that Hurricane Matthew wreaked.
Everyone got slapped in the face by Matthew. I feel so bad. My only hope would be that we're wrong [about the effects of climate change]. Nikki and I talk about this all the time: we would love if we were just wrong. The problem is, the science is not wrong—[natural disasters] are just going to become more frequent. The biggest thing that we need to do for the future is diminish our carbon footprint; it's that simple.
What is the most important thing you learned while filming Years of Living Dangerously?
There was one thing I learned on a personal level that made me excited and also kind of disgusted to be a human being. I was sitting at the bottom of the ocean in the submersible; when we touched down and everything settled, it was very quiet. There was a tiny bit of sand that was disrupted. I remember that feeling of 'Wow, the story of all of it is right below us.' I realized 'We're sitting in the bottom of this ancient limestone cave that collapsed 23,000 years ago and the story of the past and understanding [of] our future lies right below these tracks.' I just thought 'Wow, man, we as human beings can't even fathom eight or ten or 12 or 23,000 years. We've been here for so little time… how did we ruin it?' When you're on the Alucia [a water-craft built specifically as a launch and recovery platform for diving and submersible operations] and you realize that there are billionaires like Ray Dalio [the founder of the investment firm, Bridgewater Associates] who spend their time, energy and personal money—money that they've worked hard to acquire—on this type of stuff, it makes you proud to be a human being.
What do you personally do at home to reduce your carbon footprint?
It's all the small stuff. You don't need to run the water while you're brushing your teeth. We waste 602 million gallons a day in this country alone because of just water waste. You turn your lights off, television off, the dog does not need to watch TV while you're gone; the dog is going to be okay. Recycling, limiting your water usage, the cars that we drive, power usage and being smart about the little things like the vampire energy suckers—the appliances that suck energy when they're not being used. Unplug those things! If we all did that, imagine how much power and water we'd save. Nikki and I [also] don't sleep that much. I find myself sleeping in my hyperbaric chamber just to have the energy to push through. We basically built integrative medical clinics in our houses, both in Atlanta and at home in California. We have a frequency machine, a prophylactic frequency machine called a Linstar, which uses pure ozone to skyrocket amino function, and infrared saunas. I also dip myself in oxygen chambers and shit.
What is the one thing in life that you will never take for granted?
Every breath. Every time water comes out of the faucet and is clean. Every time I push the button on the car and it gets me to work.
Aside from your philanthropic work, you're also filming your last season of Vampire Diaries and directing. Which do you gravitate towards more?
I want to do all of it—I love it all. Nikki and I just signed a deal with Warner Bros. that we're excited about. We have a production deal with our company, Rare Birds Productions. We're ecstatic about it. We'll be looking to produce really smart, character-driven content for all mediums—big screen [and] little screen alike. The beauty of this business is that it's so multi-faceted. You can act, write and produce. My wife is a prolific writer and is an incredible, conscious director. We're very fortunate to have hired two diverse, incredible executives to run our company. We're excited to be part of the Warner Bros. family—it's a big deal for us.
Is there anything bittersweet about your Vampire Diaries chapter ending?
It's a really phenomenal new chapter. There's nothing bitter about it at all; it's all sweet.
What do you hope that the world looks like for your future kids?
Clean, blue and prosperous. Like [famous marine biologist, explorer and author] Sylvia Earle—who I adore—told me, 'Ian, there is no green without blue.' If we don't save our oceans right now, we're done.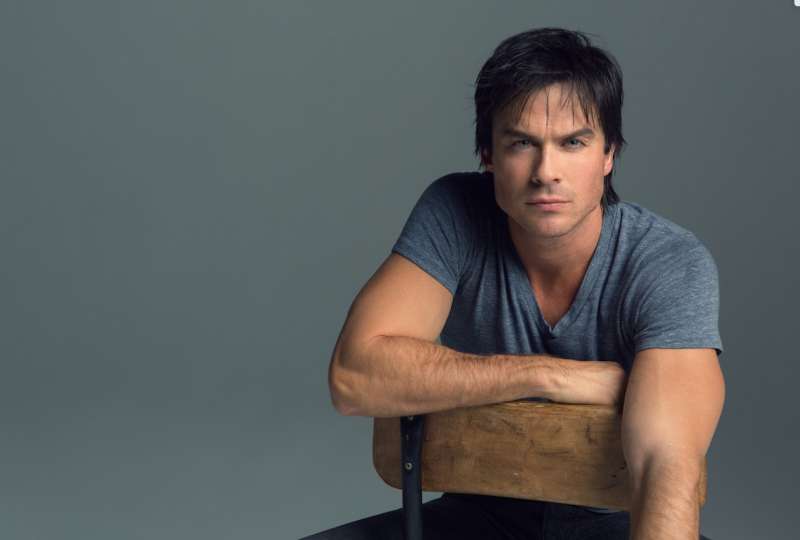 Subscribe to discover the best kept secrets in your city