Photo Credit: Lalique
In this new column that looks at what's happening in the luxury sector, we talk with Maz Zouhairi, the president and CEO of Lalique North America.
How has the concept of luxury changed in the digital era?
Luxury is often associated with exclusivity and rarity. With the advent of digital and its ability to reach many audiences, the access to luxury products has increased significantly. Luxury brands must now balance their singularity without overexposure, yet still be a player in the digital field.
Do you think New Yorkers look at luxury products differently than Parisians might?
Luxury, craftsmanship and exceptional artistry are part of a Parisian's DNA, part of their cultural identity. There is less education for a Parisian to understand the value of a luxury product. New Yorkers need to be convinced as to why they should make an investment in a luxury brand.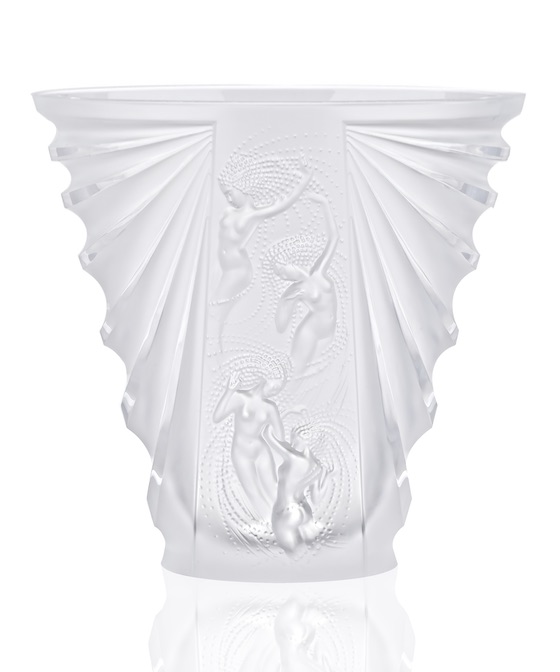 What's the biggest challenge for any luxury brand today?
René Lalique was among the most innovative designers of his time. It is very important we keep that spirit alive while not compromising any standards. As purchasing habits continue to move more toward experiences, it is essential for a luxury brand to create unique, unattainable opportunities merged with the product. For us, Villa Lalique is the perfect expression of immersion into the brand experience. The original home of René Lalique, next to our factory in Wingen, has been transformed into an intimate boutique hotel. Adjacent to the historic property is a very contemporary restaurant, designed by famed Swiss architect Mario Botta and helmed by a three-star Michelin chef. Here, guests experience the juxtaposition of history and modernity that signifies the Lalique brand.
What are you most excited about for fall from Lalique?
The new fall/winter collection MUSES is very exciting for us as we are celebrating the 90th anniversary of the iconic Bacchantes vase designed by René Lalique. There will be a fresh interpretation with a Bacchantes Grand Vase limited to 90 pieces worldwide.
Photo Credit: LaliqueIf you're having lunch with another luxury goods CEO, where do you go?
Restaurant Daniel. I also always enjoy seeing the incredible display of Lalique in the main dining room.
What's the best luxury dining experience you've had in New York?
Dinners at Per Se certainly stand out.
Subscribe to discover the best kept secrets in your city