For fashion buffs, New York Fashion Week is practically Christmas, Super Bowl, New Year's Eve, Valentine's Day—basically every exciting holiday—wrapped up in one chic Louboutin red bow. Fashion Week can be exhilarating, but also exhausting. Between runway shows, photo ops and celebrity sight-seeing, this week can leave you quite winded. With all the hoopla going on, we all need a moment to catch our breath. Haute Living has selected four ways to have fun, maintain your sanity, satisfy your appetite and enjoy New York Fashion Week.
Maxximize Takes Over Hammerstein Ballroom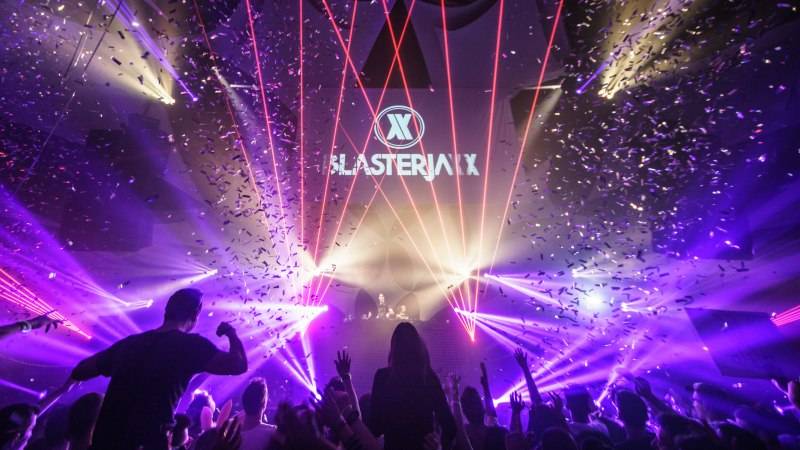 On Saturday, Feb. 13, Dutch duo Blasterjaxx are thrilled to be taking Maxximize, their highly recognized live concert series to a theatre as legendary as Hammsterin Ballroom. The U.S debut of Maxximize, last August on Governor's Island, sold-out quickly and Hammerstein Ballroom's unparalleled sound system and state-of-the-art lighting system will make this show no different. The lineup also features EDM standouts Firebeatz, Jewelz and Sparks, Lestat, MoTi and JAXX.
Zen Out with The Path at the Standard East Village
Photo Credit: Credit Carly Fekete
The Path, a New York-based meditation company that aims to cure stressed out New Yorkers through weekly sits and monthly social events, is hosting their weekly Tuesday night sits at The Standard East Village for the month of February.  Fashion Week can be stressful, to take 30 minutes to zen out in a beautiful setting is invaluable to get through the week.  The Path teaches ancient meditation techniques in a modern way, guiding fast-paced urbanites through a transformative path of consciousness in unique modern atmospheres.  To reserve a cushion for a Tuesday sit at The Standard with The Path, click here.
Be Sunny Mobile
Paradisus Resorts, Melia Hotels International's luxury all-inclusive resort brand with properties in Mexico and the Dominican Republic, is delivering a different kind of weather forecast to New York City this weekend when the brand's Be Sunny Mobile rolls into town. Just in time for NYFW and Valentine's Day weekend, New Yorkers and visitors alike are invited to escape the cold and the insanity of NYFW by visiting this pop-up tropical beach oasis. From Feb. 12-14, indulge in warmth, hammocks, sand, refreshments, spa treatments (on Feb. 13,14.), and a themed photo booth to create your own postcard. Be Sunny Mobile's visitors will have the chance to enter to win trips to Paradisus Resorts. The mobile beach escape will open from 11 a.m. to 3 p.m. each day. The truck will be in Times Square on Feb. 12, and stationed in Union Square on Feb.13,14. Consumers can follow @ParadisusResorts for the truck's final destinations. Anyone who posts images of the Be Sunny Mobile via social media using the #BESUNNYMobile hashtag will also be entered for a chance to win a vacation to Paradisus.
Where to Eat During Fashion Week
With New York Fashion Week kicking off this week (Feb. 10-18), go-to options for a quick bite between shows are a must. Meatpacking District show-goers can fuel their busy NYFW at Chelsea Market's The Lobster Place, conveniently located near Milk Studios and the High Line. If you have enough time for a site-down meal, then the Cull & Pistol is perfect for you. We've highlighted a few items below that are sure to please Fashion Week appetites and schedules:
Cull & Pistol's Seafood Pozole is a hearty soup with ancho and gunjillo chile, sure to give you the kick to stay warm and full all day long. Another alternative is the Grilled Steelhead Salmon Salad with greens, cara cara orange, wonton crisps and sesame dressing.
For a quick meeting between shows, look no further than The Lobster Place's in-store Raw Bar where you can enjoy a rotating menu of oysters, clams and crab with a glass of wine or champagne.
Searching for a light yet satisfying meal to cap off a busy day? Take a break from the whirlwind of runway activity at The Lobster Place's in-store Omakase Bar for and let the chef take the reins. The omakase or "entrust the chef" options make for a unique meal curated by the chefs and influenced by the market's daily selection; opt for meals like the Nigiri & Maki Omakase or the Traditional Omakase Tasting.