Je t'aime PARISh PARISh PARISh Exhibit
Erin Parish, Tom Parish and Shirley Parish fulfill their dreams to show their work together in one place with the opening reception of the Je t'aime PARISh PARISh PARISh exhibit on Nov. 30 at the Midpoint Gallery. At the reception, British Singer Haywoode, known for her song Roses and Italian DJ SoundsInsane will perform and provide music.
The name for the exhibit comes from an important trip they took in the 1970s to Paris. It is also derived from the inventive play, in which artists insert themselves and transform the mundane, in the spirit of the "Ready-made." It is a nod to Dadaism and Surrealism.
Their art stays away from trends as they prefer the more traditional style of artists like Van Gogh and Vermeer considering their works high points in the history of mankind. They choose to remain with the centuries-old technique of painting, one stroke at a time.
Carole A. Feuerman at The National Hotel
World-renowned hyper-realistic sculptor Carole A. Feuerman's exclusive art exhibition  will be at the National Hotel on South Beach starting on Nov. 30. It will consist of hyper-realistic, bronze sculptures, primarily of swimmers and divers.
Douglas Elliman Design Talks 
The iconic luxury residential real estate company is partnering with several artist to create unique experiences during Art Basel. The Design Talks series in partnership with Deisgn Miami should not be missed. It will feature prominent speakers including W magazine editor-in-chief Stefano Tonchi, artist Joseph La Piana, Conde Nast Traveler editor-in-chief Pilar Guzman and developer/hotelier Alan Faena.
New Site Specific works by Bosco Sodi
Artist Bosco Sodi will install six site-specific works at the Shelborne Wyndham Grand in South Beach. Sodi is known for his richly textured, vividly colored large-scale paintings.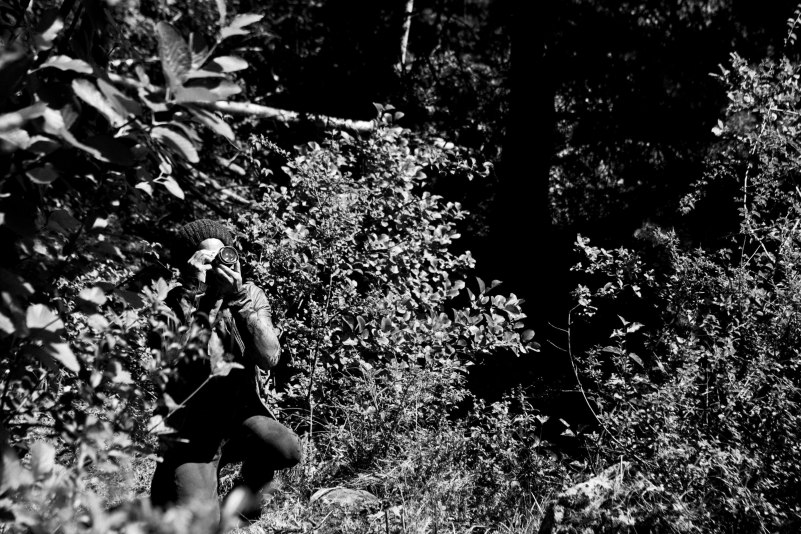 Lenny Kravitz FLASH Photo Exhibit
The Lenny Kravitz-FLASH photo exhibit will be open Dec. 2-6 during the Art Basel and Design Miami fairs presented by The Leica Galleries and Reiner Opoku, a Berlin-based art advisor. The exhibit will include a selection of over 50 photographers including work by singer, songwriter and actor Lenny Kravitz; this will be his photographic debut. In his photographs he captures what it's like to live the life of a famous musician who is in the public eye and a constant target for paparazzi, photographers and fans. The photographs also document the musician's world tours and offer unusual insights into his nomadic lifestyle. A limited special edition Leica camera will be on sale at the event that was developed in collaboration with Kravitz and his creative firm Kravitz Design Inc.
Adrien Brody's Hotdogs, Hamburgers and Handguns
The exhibit will include large, pop-art items of what the actor Adrien Brody sees as important references to the American culture. It comments on the toxic environment in America that he was raised in. The show is opening on Dec. 2 at Lulu Laboratorium in Wynwood as part of a larger show by contemporary Spanish artist Domingo Zapata.
Daniel Mazzone at 1 Hotel
On Dec. 2 contemporary Artist, Daniel Mazzone will be showing his vibrant collages at the 1 Hotel SouthBeach. The pieces are made up of a visual history of the subject, including celebrities like Elvis and Marilyn Monroe. He assembles original letters, magazine covers, song lyrics, etc. to create eye-popping works of art.
Paola Pivi's Jungle of Eden
Jungle of Eden by Paola Pivi is a work commissioned by LizWorks and Selima Optique that will be on display at The Webster. The LizWork X Paola Pivi Capsule Launch cocktail party will take place on Dec. 3.
Subscribe to discover the best kept secrets in your city