Expo Milano 2015 is the unsung destination of the summer!
While plenty of Americans are rolling out towels for beach vacations across the country, skip the Hamptons one weekend and consider Jetsetting across the ocean.
Forget rolling out a towel, you can be munching on roti rolls and sushi rolls and visiting hundreds of countries in the span of a single weekend.
This is, of course, Expo Milano 2015, the modern incarnation of the World's Fair, currently happening in Milan, Italy.
For 2015, the theme is "Feeding the Planet, Energy for Life" — i.e. food, eating and everything related to what's on your plate. Just check into a hotel with a gym and you'll be fine.
VISIT
Expo Milano takes place over 490 acres, to compare, Central Park is roughly 843 acres, so we're talking a half Central Park size exhibition you're expected to walk around.
Over 120 countries have set up pavilions to represent their cuisine and culture, and millions of tourists from all over the world have attended since Expo opened in May.
"Pavilion" may not sound impressive, but upon walking into Expo and seeing the tri-level pseudo-palaces set up by Middle Eastern countries, the tri-level high-tech American pavilion and even the swath of culinary imports from locations like France and Italy it's hard not to feel just a bit impressed.
You may not have plans to visit Kazakhstan, Oman or Qatar in the near future, but you can stop into their opulent tents for a sense of what a quick vacay to these destinations may be. And, of course, you can purchase souvenirs.
Take advantage of an Expo map, and mark off which locations you want to visit. Some more popular destinations, like Thailand and Japan will have lines whereas you can expect to saunter right into Poland or Holland.
DINE
Stay hungry, there are are too many culinary delights throughout the tents to fill you in a day's visit. Magnum ice cream carts will quench a quick heat craving, but almost every country has its own cart serving espresso, snacks (everything from Indonesian chicken satay to a baguette with brie and prosciutto) and more regional fare.
Beyond the quick stops, there are also regional restaurants to which you'll want to make a reservation. The James Beard American Restaurant at the USA pavilion has hosted a roster of acclaimed chefs throughout the summer. Check the online schedule for upcoming chefs and programs.
For another luxe meal, reserve a dinner spot at Identità Expo. A curated list of Italy's top chefs has been serving special dinners throughout the summer, creating classic and modern renditions of Italian dishes completely unlike anything you've ever tasted.
And for fine dining where it all began, grab a seat in France. The upper-level Café des Chefs features rotating chefs from the Bocuse d'Or competition. You're enjoying the Menu du Jour, whatever may be on it.
SHOP
Bring someone along to carry your shopping bags — or be prepared for some heavy lifting! There's tons to buy here.
Gourmet fare imported from Europe's top culinary destinations — think olive oil from Spain, French bons bons and so much more can be found among the less-than-appealing gift shops.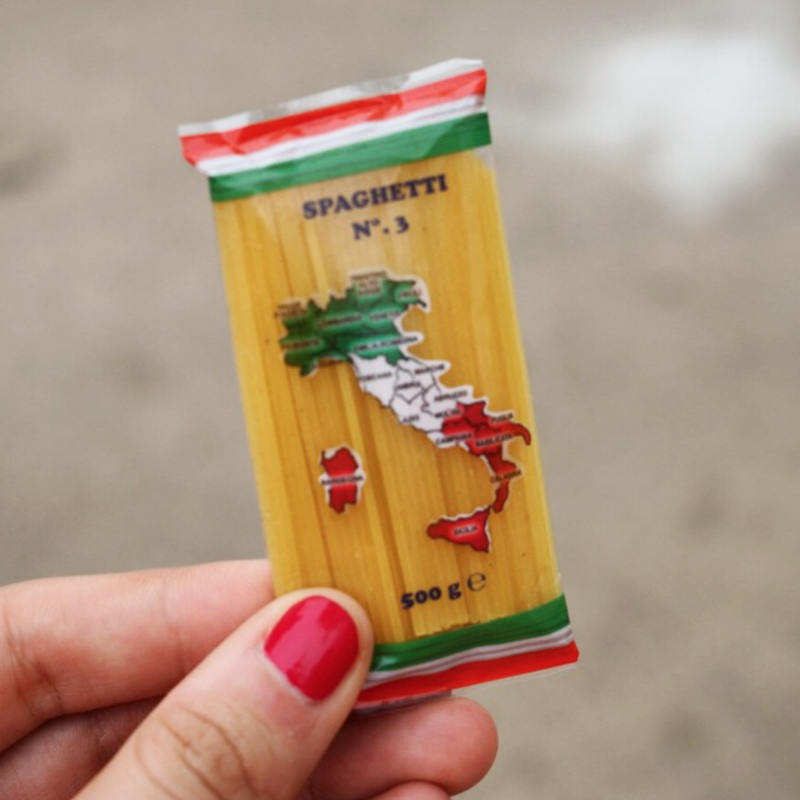 The Supermarket of The Future is your top spot for unique finds, including teeny tiny Italian spaghetti packets and produce unlike you've ever seen!
TICKETS
Tickets can be purchased in advance, online, for a single day, multiple days or the entire season. Tickets start at €39.
Photo Credit: INSTAGRAM/expo2015milano
Subscribe to discover the best kept secrets in your city