In 2013, Tesla Motors CEO Elon Musk unveiled plans for an extremely fast transportation system called Hyperloop that would cut travel time from Los Angeles to San Francisco by more than half—30 minutes to be exact. In order to see the concept come to fruition, Musk is calling on all engineers and college students for help.
SpaceX, an aerospace manufacturer and space transport service company founded by Musk, has announced a competition "to design and build a half-scale Hyperloop pod." The competition was announced as a way to accelerate the process of the futuristic high-speed transportation system.
As stated on the site, those interested in the competition can sign up to present a half-scale pod design, an individual subsystem or an individual safety feature. Participants will also have to submit pod production schedule, bill of materials, and cost breakdown.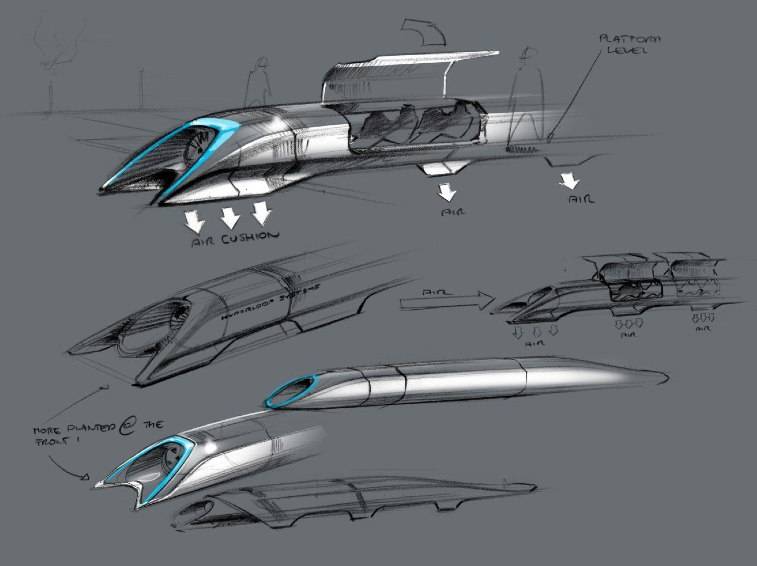 SpaceX will build a one-mile test track in the vicinity of its headquarters in Hawthorne, California. Teams competing will have the opportunity to use the test track, at the discretion of SpaceX. The company has made it clear no one is allowed to ride in any pod or transport device used on the test track during the competition.
Participants will present their design concept at Texas A&M University to a panel of Tesla Motors and SpaceX engineers as well as university professors.
Applications must be submitted by 5 p.m. on Sept. 15th. More details will be announced in August.
Musk hopes Hyperloop will allow travelers to cross hundreds of miles via tube, while sitting in a superfast pod.
(Photos via Hyperloop)