After the final blows between Floyd Mayweather Jr. and Manny Pacquiao had been thrown on Saturday night. Blink-182 drummer Travis Barker made his Sin City drum DJ debut at Hyde Bellagio during the nightclub's fight after-party in Las Vegas.
Sporting his classic punk look of a sleeveless T-shirt, jeans and Vans, Barker arrived at the sleek nightspot just after midnight and stopped to sign autographs for fans before walking down the red carpet, posing for a long line of photographers and stopping briefly to speak with reporters.
Once inside, Barker headed to the stage located underneath the DJ booth where Hyde's seductive servers gave him a warm welcome with flashing lights and giant letters spelling out "T-R-A-V-I-S." The crowd erupted into a roar when the emcee announced, "Give it up for Travis Barker!"
The first ever drum DJ set to be performed at Hyde, Barker opened with a mix of "All Day" by Kanye West while rocking out on his illuminated drum kit that changed color with every beat, leaving the crowd in total awe. Showing off his signature moves, Barker continued to drop heavy hip-hop beats by artists including Drake, Lil Jon and more while playing effortlessly along on his instrument.
Later in the evening, DJ Spider took over the turntables, and in a swirl of confetti, cocktails and club-goers.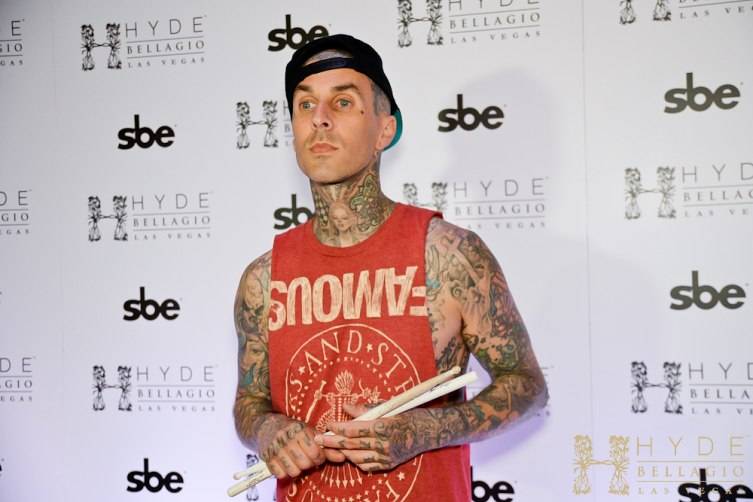 Travis Barker at Hyde Bellagio_5.2.15 (2)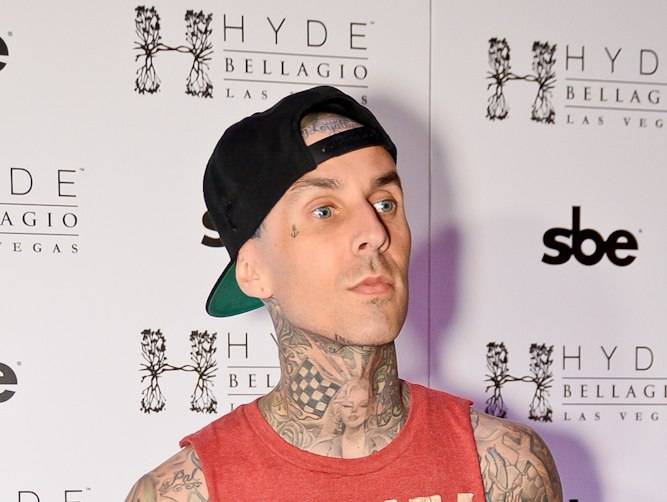 Travis Barker at Hyde Bellagio_5.2.15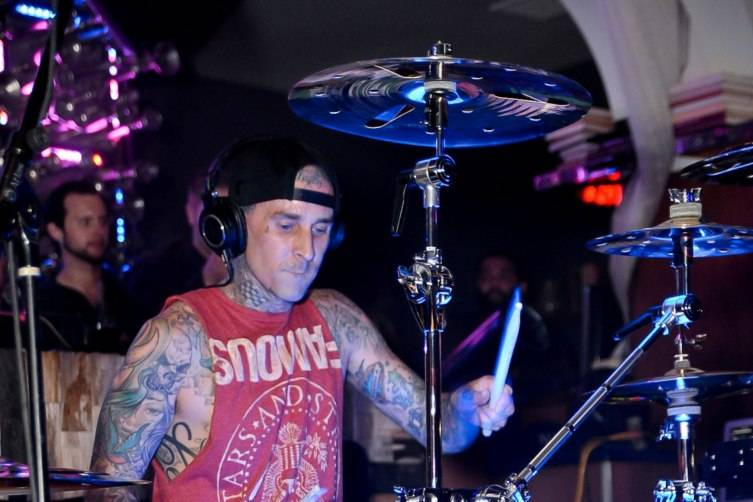 Travis Barker performing inside Hyde Bellagio_5.2.15 (2)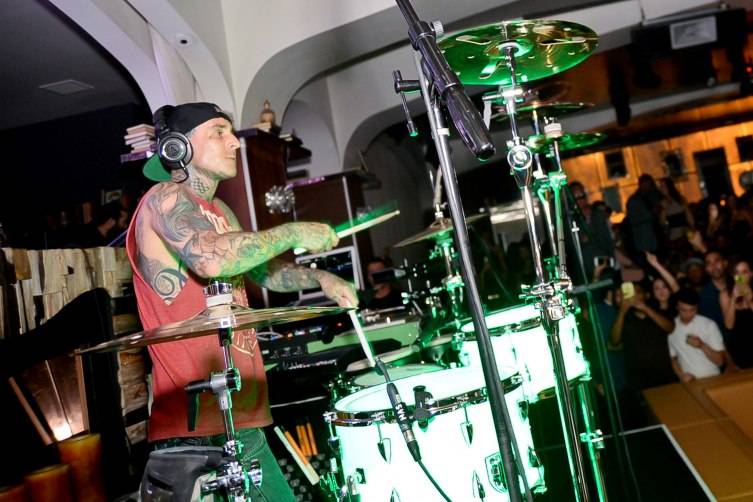 Travis Barker performing inside Hyde Bellagio_5.2.15 (3)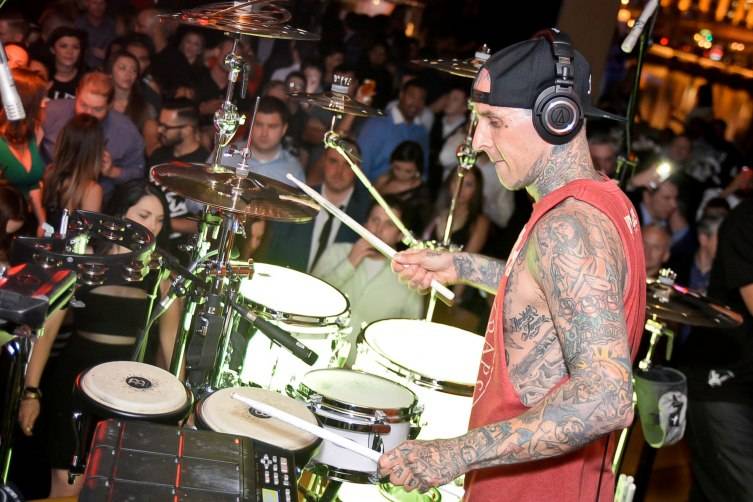 Travis Barker performing inside Hyde Bellagio_5.2.15 (4)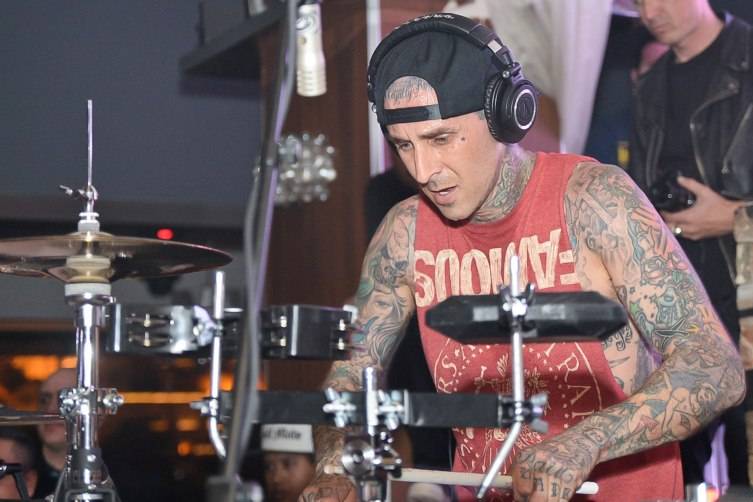 Travis Barker performing inside Hyde Bellagio_5.2.15 (5)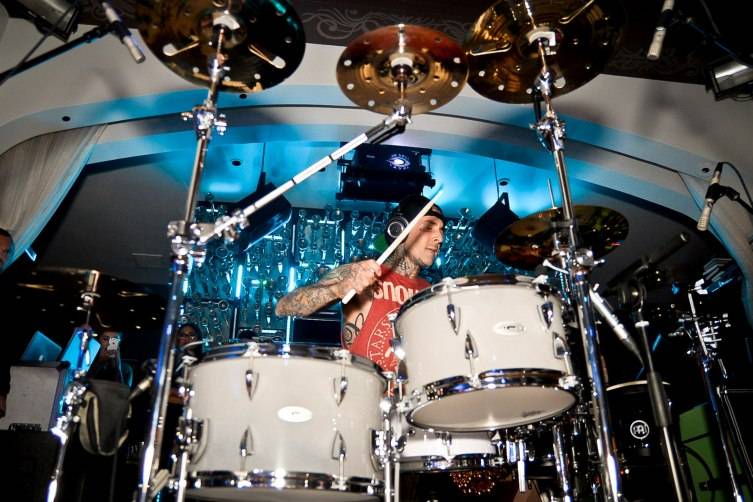 Travis Barker performing inside Hyde Bellagio_5.2.15