When asked to describe the NoMad Hotel, one word comes to mind: whimsy.
Located in a 12-story Beaux-Art building, the hotel's interior are a fantasy reimagined by designer Jacques Garcia — a personal consort for the Sultan of Brunei. The ground floor is swathed in Persian rugs and a 200-year-old fireplace that was — naturally — imported from France. But perhaps it is their famed Halloween Masquerade Ball, when rooms are converted into a Sleep No More-rivaling romp, that has secured their reputation as the most fanciful hotel in New York.
So it came as no surprise when the hotel paired up with a real-life magic troupe to help concoct their latest venture: A one-hour magic show at the NoMad Upstairs venue.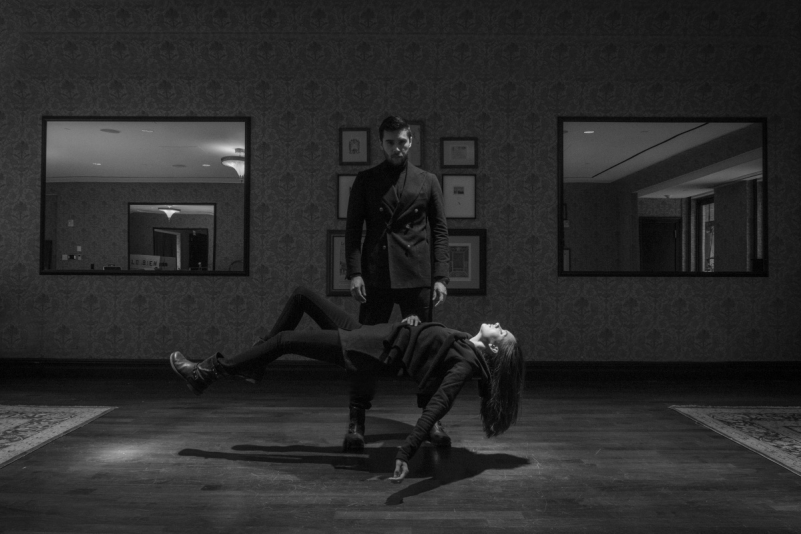 Photo Credit: The NoMad
The Magician, which opened last weekend, is now offering shows on Friday and Saturday nights — complete with gourmet popcorns (don't miss the one with chicken crackling and truffles) and a plethora of luscious libations. The audience sinks into leather-lined chairs, suspends rationality and lets modernity peel away.
"We decided to do the show because we love all things magical," said Will Guidara, co-owner of Made Nice Hospitality Group, which also owns Eleven Madison Park. "One of the things we've lost in this information age is a childlike bewilderment of wonder — the beautiful sensation of not understanding. We wanted to bring a little bit of that back to NYC."
Wonderment, indeed. The show stars an effervescent magician, Dan White, who could easily double as a comedian or a model in his freetime. And the space — dimly lit and intimate — is the perfect encouragement for audience participation.
Photo Credit: The NoMad
"Being in that room makes me feel like I'm in one of those salons from back in the day," said Guidara. "Intimate groups of people drinking, eating and experiencing someone's craft — up close and personal."
You'll laugh. You'll cry. You'll understand nothing about how White pulls it off. And yet upon leaving the NoMad, you will find yourself reinvigorated with a youthful energy of bewilderment.
Tickets are priced at $95 or $115, with refreshments sold separately. The Magician is already sold out for most upcoming dates, so visit the site soon and secure your mysterious journey.
Subscribe to discover the best kept secrets in your city