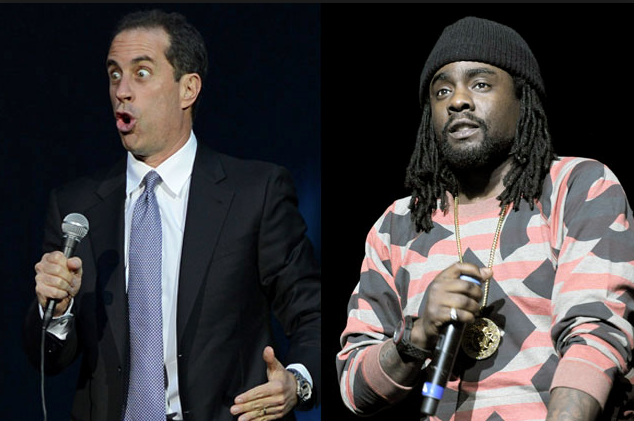 In one of the weirder bits of pop cultural tidbits as of late, the legend Jerry Seinfeld has a number one album right now. No, Seinfeld doesn't have a new comedy album. Instead, Seinfeld is featured on rapper Wale's new record The Album About Nothing.
Credited not as a rapper, but as the record's narrator, Seinfeld wasn't easy for Wale to nab to to do the record. Wale has admitted that he is a massive Seinfeld fan but didn't know how he could actually go about getting a hold of the ultra-successful comedian. Coincidentally, Jerry's wife, Jessica Seinfeld, who is a hip-hop lover and a friend of many rappers including Jay-Z, was a fan of Wale's music.
"She's a big hip-hop fan and of my music," Wale said to ABC News of Jessica , a cookbook author and philanthropist who Wale said has many friends in the hip-hop industry. "She was the middle man on a lot of things because Jerry is super busy. He's not an easy person to reach. But she was able to put it all together."
Wale has said that Jerry is something of a fountain of wisdom and was happy to receive creative advice from the show business veteran.
The album de-throned Kendrick Lamar's instant classic To Pimp a Butterfly for the number one spot/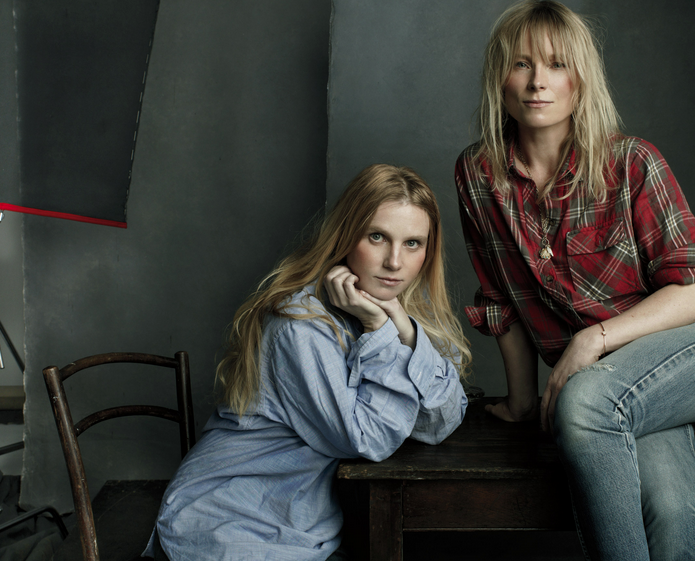 Everyone's favorite (comparatively) accessiblly priced high fashion off shoot brand Marc by Marc Jacobs has been folded in to the main Marc Jacobs line. Marc Jacobs cited the two brands' price disparities confusing costumers as the main reason for the fold. But that leaves questions as to what Marc by Marc Jacobs's head design team, Katie Hillier and Luella Bartley, will be doing next. Considering the amazing things that they did with the creative direction of Marc by Marc Jacobs, the sky should be the limit for the duo.
It appears that Hillier anyways will not be any less busy following the fold of Marc by Marc Jacobs. Before the Marc stint, Hillier ran a namesake jewelry brand that eventually lead to her being named head accessories designer for Marc by Marc Jacobs. She is now re-launching the jewelry brand. In addition to that, Hillier's work at Marc Jacobs is not over; she has been named as the Creative Director of the Marc Jacobs contemporary line. This role has ben confirmed by the Marc Jacobs team, but additional details concerning what her role actually entails have not been confirmed.
In addition, Hillier is also starting a high fashion brand with Bartley dubbed Hillier Bartley. The brand will focus on designing ready-to-wear and accessories for women. The line is set to debut in the fall. Though everyone is bummed about Marc by Marc Jacobs folding, it seems like the two young designers will have more time to fully express and realize their creative visions.
NY Haute 100 updates consist of news about members of our New York Haute 100 List; a list of New York City's most powerful players.