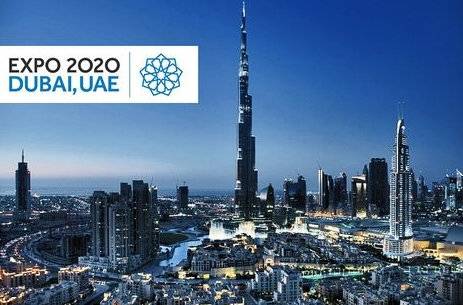 Many elite members of the UAE business community gathered at the Expo 2020 site in Jebel Ali to discuss the upcoming World Expo, which will be hosted in Dubai for six months, from October 2020 through April 2021 and is themed 'Connecting Minds, Creating the Future', with three sub-themes: Opportunity, Mobility, Sustainability. Analysts estimate that Expo 2020 will bring $8 billion in investments to the UAE.
Photo Credit: http://expo2020dubai.ae/en/
Ms. Reem Al Hashemi, Minister of State and Director General of the Expo 2020 Bureau, spoke to the business executives about their critical role in what is dubbed as the "Expo Effect", which is projected to drive billions of dollars, vast economic development and hundreds of thousands of jobs to the region over the next six years. "Build a true knowledge economy, give us your thinking, let Expo be your test bed for new technologies, let it be your showcase to the world," she encouraged the global icons, who included Jumeirah Chief Executive Gerald Lawless, Aramex Founder Fadi Ghandour, Du Chief Executive Osman Sultan and the Dubai World Trade Centre Chief Executive Helal Almarri.
Echoing Ms. Al Hashemi's message, Vice President and Prime Minister and Ruler of Dubai, Sheikh Mohammed bin Rashid noted that Expo 2020 related ventures would greatly stimulate the economy, in addition to creating countless jobs. He wisely called upon those in attendance to utilize their strategic planning skills by opening an exchange of ideas of how to best achieve these results.
Photo Credit: http://expo2020dubai.ae/en/
A stunning backdrop of renderings and projected images allowed attendees to glimpse into the future of Expo 2020, which is certain to dazzle Expo 2020 attendees beyond their wildest expectations. Expo 2020 is expected to attract 25 million visits, 70% of which will be from overseas, becoming the first World Expo in which a majority of the visitors will be traveling from outside of the host nation's borders.
"What we intend to do with these buildings dwarfs even the massive undertaking of constructing them. Come and create with us," urged Ms. Al Hashimi. "Now is the perfect time to bring our business leaders together. We need your support. We need to build and take advantage of the Expo Effect."
Following on the note of catalyzing the business community, Expo 2020 organizers announced that an online portal for all Expo 2020 related procurement operations and business opportunities had been launched. Vendors and companies who wish to register with Expo 2020 can do so on the new portal, which was launched on April 22, 2015.
Chairman of Expo 2020's Tender and Procurement Subcommittee, as well as Director General of Dubai Municipality, Sheikh Ahmed bin Saeed Al Maktoum stated that "every facet of procurement, tendering and vendor engagement is a priority" and assured that the online system would allow optimal vendor selection and performance, as well as foster an equal and transparent process for vendor selection.
You can view the stunning Expo 2020 Master Plan Gallery here to see artist renderings of the anticipated buildings, villages and roadways, as well as read more about the theme of Expo 2020.