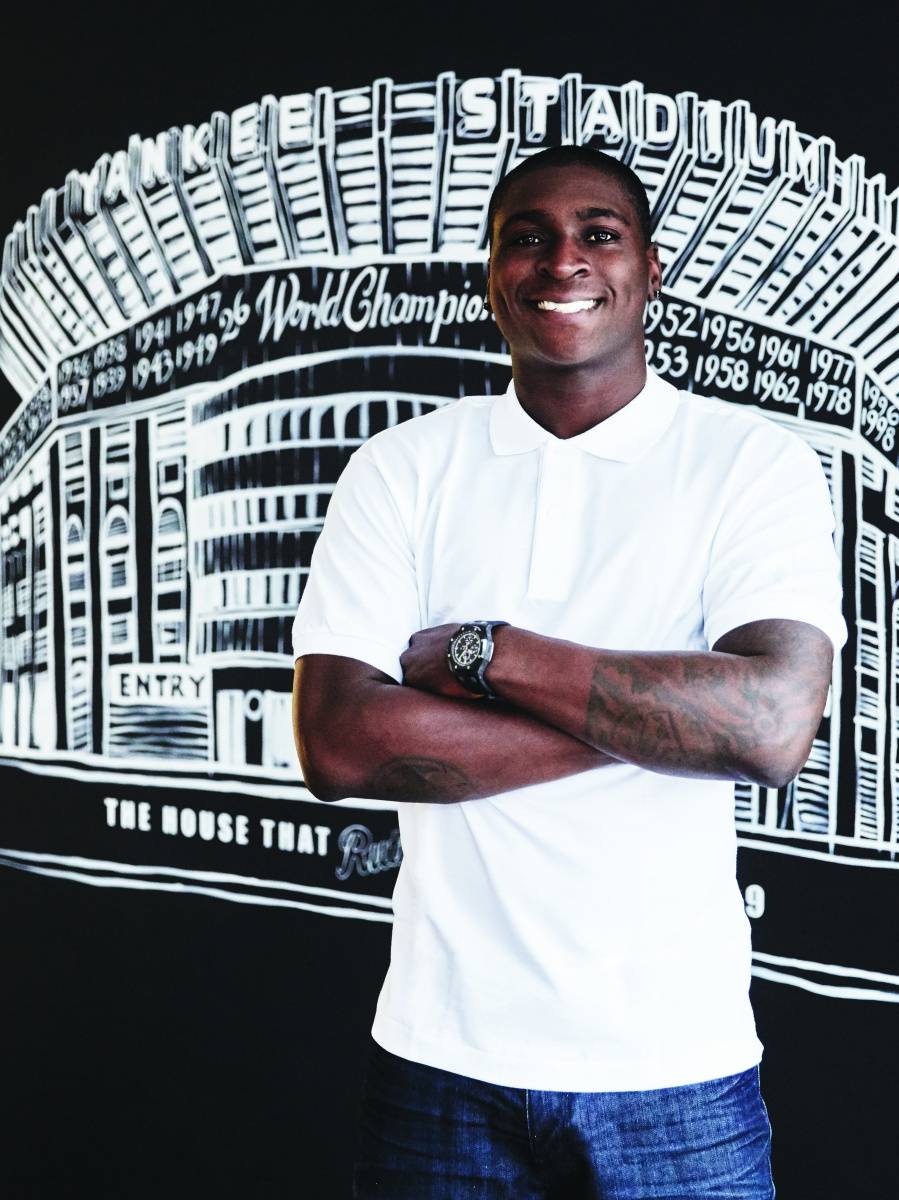 Mariekson "Didi" Gregorius is many things: a knight, an artist, a watch enthusiast, and a pretty impressive baseball player. But there's one thing he's not: the new Derek Jeter. Though the two may share a position—and now, the same iconic navy-and-white stripes—he refuses to compare himself to the living legend. "What Jeter did, nobody else is going to do," he tells Haute Living emphatically. "I'm just going to be me."

It's an uncomfortably cold day in January; the kind where you want to stay huddled under blankets and order delivery for every meal. But Gregorius, who was born in Amsterdam and raised in sunny Curaçao, is eager to go outside and explore. He arrived in town only hours ago—his second time ever in New York City—his first only last year when he was in town for a scant 24 hours. "It's just like, wow," he says innocently, while gazing at the sea of skyscrapers through his sports agent's panoramic office windows. "It's New York. Everybody's talking about New York, New York and now I finally get to see it, and it's awesome."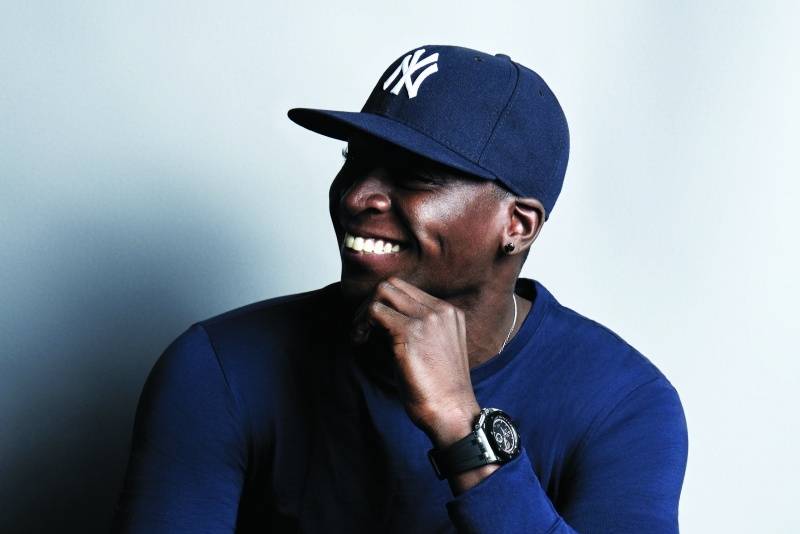 Come April 6, it will be even more awesome. That's when 24-year-old Gregorius will step onto the field for the first time as the shortstop of the New York Yankees—a lifelong aspiration of any little boy. For Gregorius, that dream began at an astoundingly young age thanks to encouragement from his parents, both professional ballplayers themselves. His mother, Sheritsa Stroop, was a national softball player and his father, Johannes Gregorius Sr., was a longtime pitcher in a top Dutch league. Meanwhile his older brother, Johannes Gregorius Jr., was a pitcher in the Orioles organization.
"They told me that since I was two years old I was already on the field walking around with a bat. At first I didn't want to believe them, but then they showed me pictures," he recalls. "My dad says that I used to break people's glasses when I was on the field. When I was little, people didn't expect me to throw hard or be able to aim where I wanted to throw the ball. They would stand a couple feet away, give me the ball, and tell me to throw it—and almost every time, I'd throw it at someone's glasses. It didn't just happen one time. It happened like five times… to five different guys."
Broken glasses aside, at that point it became to clear to everyone that Gregorius was destined to play baseball. Today, his family still remains his biggest source of support and is always ready and willing to offer advice, especially with regard to criticism. "They always say, 'Just try to be yourself. Don't worry about what people say. You know what you can do and what you have to work on,'" he concedes. For Didi, that means not only working out and watching what he eats—no late-night pizza—but also engaging in a creative outlet to ease his mind. "Just relax and draw," he reveals. "That's the one thing that keeps me calm and relaxed. I spend a lot of hours drawing."
Gregorius' affinity for art began in elementary school, and he vividly remembers getting in trouble with his teachers for sketching during class. Three years ago, he started incorporating color into his pieces, a technique he never liked, but one that he's been pushing himself to attempt more. Last year, he spent six hours creating a black-and-white drawing of Jeter and posted it on his Twitter and Instagram account for his fans to see. The response was overwhelmingly positive. "I don't think Jeter knows about it yet," Gregorius says, noting that he has not yet had the opportunity to meet his predecessor. "It'll be cool to see a legend," he adds. "That's what everybody calls him… the legend, the captain. It'll be amazing."

Jeter may be "the captain," but Gregorius is a knight—legally. After beating Cuba in the 2011 Baseball World Cup, Gregorius and his Dutch national baseball teammates were named Knights of the Order of Orange-Nassau. "Instead of handing us money, they decided to knight us," he explains. "It's the first time in history something like that has happened." When asked if he would have preferred the money, he quickly shakes his head in protest. "I would rather have the title," he responds enthusiastically. "The money you can spend and get rid of right away, but the title lasts forever… you can even pass it on to your son."
Though Gregorius has no plans of asking his team members to address him as "Sir," he doesn't shy away from incorporating his title into his various social media handles. "It's nice to be considered royalty," he admits sheepishly. And like other members of the royal court, Gregorius isn't afraid to embellish his outfits with a healthy amount of sparkle. "I like to accessorize," he confesses, touching his Swarovski crystal necklace and sizeable stud earrings. Dressed in a distressed faux leather jacket, grey hoodie sweatshirt, and dark slim-fitting jeans, Gregorius looks like a bona fide New Yorker—with one small caveat: his fire-engine red Nike Kobe high-top sneakers. "Fashion is so much more colorful in Curaçao," he says. "It's not just all black like I've seen here. I walked into a meeting earlier and I was wearing lime green Jordans and everyone said, 'Whoa!' I was like, 'Uh, they're just shoes.' I've walked around a little bit and everybody I've seen was just wearing all black."

But it's not just Gregorius' heighted fashion sense that will surely separate him from the crowd. He speaks four languages—English, Dutch, Spanish, and Papiamento—and is considering learning another. In fact, if he hadn't gone pro, he would have become a doctor. He doesn't drink alcohol—never has—and would rather spend an evening enjoying a gourmet meal than partying at a loud nightclub. In the off-season, you're likely to find him on his local beach, fishing pole in hand, living his life on island time.
With spring training in full swing, Gregorius' days may no longer be as carefree, but he still plans on maintaining his easy-going nature in the big leagues. He's not planning on reading any sports coverage critiquing his performance, and he's not going to be ruffled by the constant comparisons to Jeter. Instead, his plan is simple: "Just play the game hard and if the fans like me, they like me. And if they don't, there's nothing I can do about it," he states. "I can't go into somebody's head and say, 'You have to like me because I play for the Yankees.' I'm just going to go out there and play my heart out. If they're really baseball fans, then they'll see that." ∎
GETTING TO KNOW DIDI
How did the nickname "Didi" come about? When I came to the U.S. in 2009, no one could pronounce my first name. They came down and asked me if I had an easier name to pronounce, so I told them Didi because that's what they call me back home. My brother, dad, and I all go by Didi.
Does that get confusing? Sometimes my friends and family make a joke of it. If the three of us are standing somewhere together, someone will yell "Didi," and we'll all turn around. They do that almost every time we're together.
Do you plan to call your future children Didi as well? If they start playing baseball, then yeah, I probably would. But not if I had girls. I want to keep the trend going.
Is it nerve-wracking to join a new team? I got used to it. When you get there, you just introduce yourself and you go from there. I'm excited to build new friendships and get to know new people.
Are you worried about being constantly compared to Derek Jeter? No matter what you do, fans are always going to compare you to someone. If you do something good then they'll say, "Oh, he did it like somebody." If you do something bad then they'll say, "Oh, he did it like somebody." You're always going to be compared in life, so why worry about it? You can't change it anyway.

Subscribe to discover the best kept secrets in your city