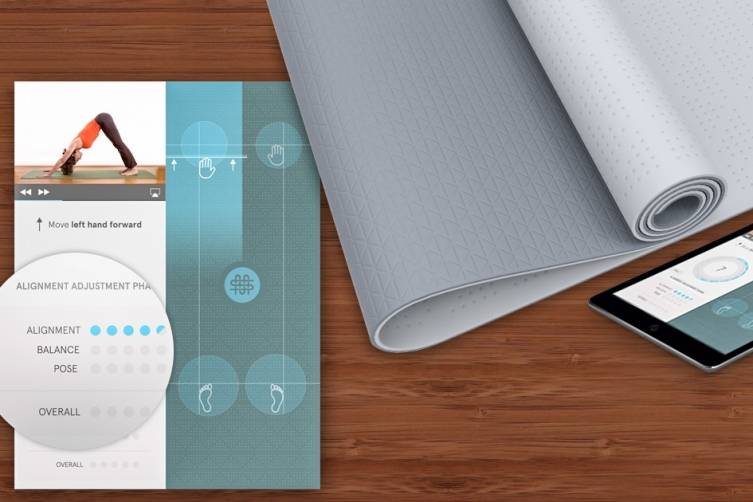 Yoga classes can be tricky, so tricky that novices can be intimidated into just not going.
But for those of you who made it your New Year's resolution to start a yoga regime in 2015, there's good news: SmartMat.
SmartMat communicates with the users via their smartphone or tablet, and allows a novice to practice and learn yoga at home, without having to attend public classes or hiring a private instructor.
With the In-Class Assist and In-Home Private modes, users obtain the individualized attention of personal yoga instruction without having to fight for attention in a yoga class. Amazing!
The In-Home Private mode allows you to select a yoga class on your SmartMat app, follow the sequence and receive real time adjustments and score.
With the In-Class Assist mode, you may bring SmartMat to a public yoga class or do your own flow at home, and SmartMat will determine your sequence of poses offering you real time adjustments on placement and balance. These adjustments can be done using audio or visually if you need to maintain silence during a public class.
SmartMat is still in the manufacture process, but pre-orders are available for $297 here.