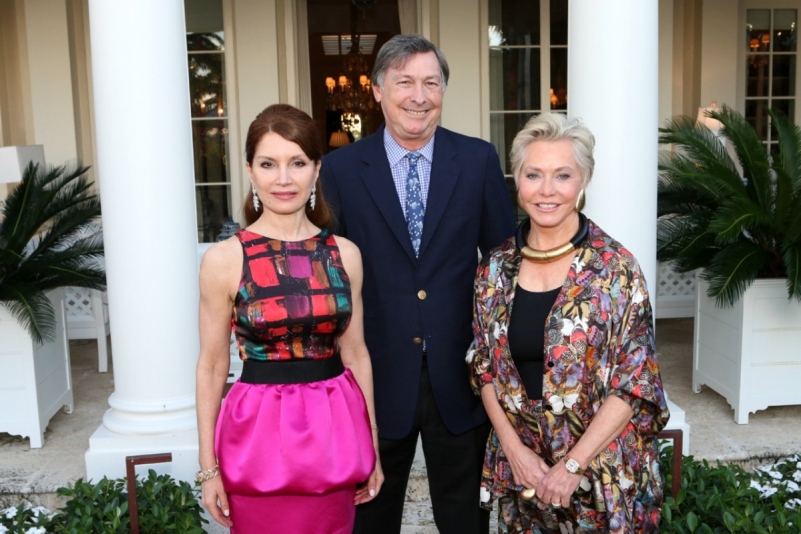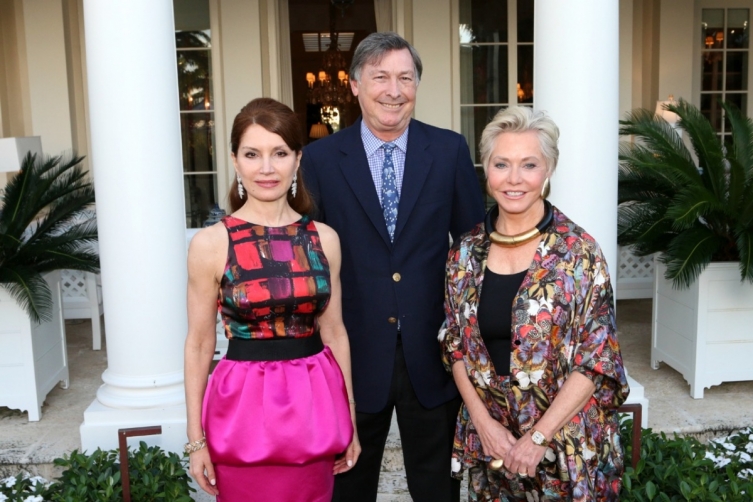 Ambassador Mary Ourisman and Mr. Mandell Ourisman held a cocktail reception at their home in Palm Beach, FL, in honor of New York City Mission Society and its annual Champions for Children Gala, to be held in New York on April 1st. The event was co-chaired by philanthropist Jean Shafiroff and Palm Beach socialite Dina Merrill Hartley's son, Stanley H. Rumbough.
Mission Society is the oldest nonprofit in New York, providing programs and services that help break the cycle of poverty for New York's children, youth and families. As a young bride and actress, Dina Merrill Hartley was told by her mother-in-law, Elizabeth Colgate, "Every bride needs a charity," and thus began Ms. Hartley's longtime support of the organization.
The Palm Beach event committee—whose members include Martin Shafiroff, Cole Rumbough, Christine Schott Ledes and George M. Ledes—dedicated its time and effort to ensure the success of this year's occasion at the Ourisman's home. Tommy Quick, Anka Palitz, Sharon Bush, Mai Hallingby Harrison, Somers Farkas, Geoffrey Bradfield, Pamela O'Connor and Megan Tierney were among those in attendance at the reception.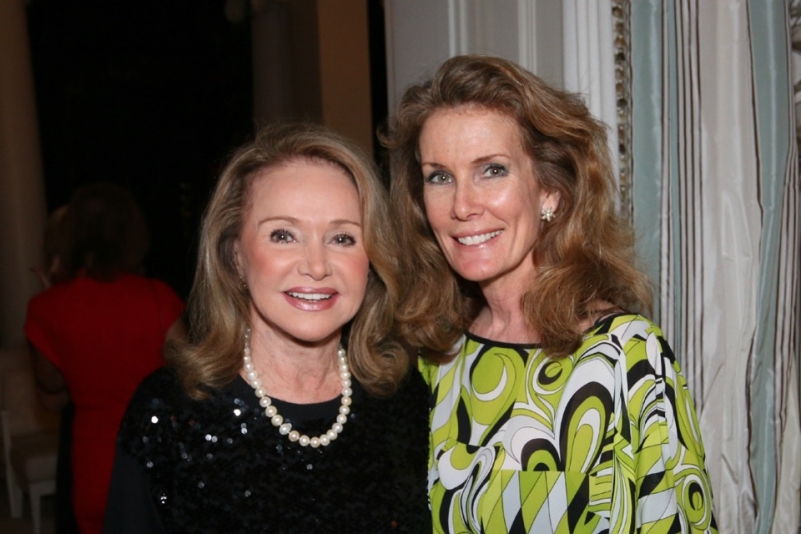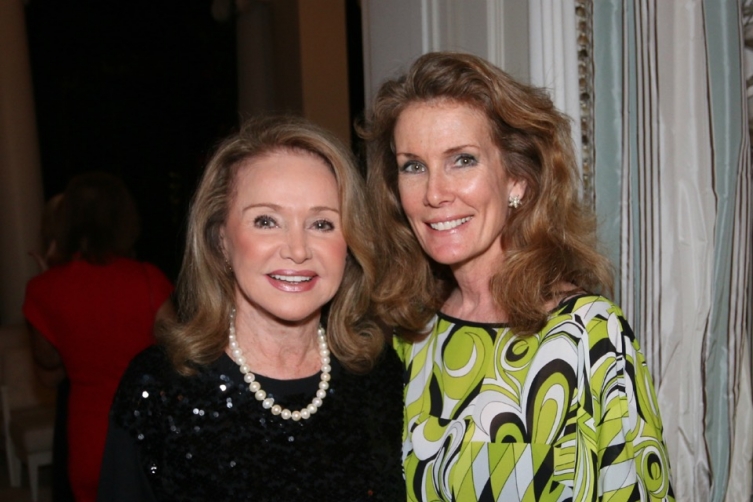 "New York City Mission Society is extremely fortunate to have such dedicated supporters," said the nonprofit's President, Elsie McCabe Thompson. "As we prepare for this spring's annual Champions for Children Gala, this event has helped to both raise funds and lift hearts in support of our mission: to improve the lives of children, youth and families in underserved communities in New York City."
"My family has been proud to serve as longtime supporters of New York City Mission Society," said Stanley Rumbough, the third generation of Rumboughs' to be involved with New York City Mission Society. "This is an organization that cares about improving the lives of youth, children and families in our city that need help most. Core to the Mission Society's mission are caring and compassion; both are what motivated us to get involved, and stay involved all of these years."
"It's a great privilege to be involved with New York City Mission Society," said Jean Shafiroff. "What I love most about them is that all of us involved work together as a family with one strong common mission. We all truly care about the future of the children."
Founded in 1812, New York City Mission Society has been on the front lines of the war on poverty for over 200 years. Its dynamic portfolio of programs provides participants with the knowledge and life skills necessary to succeed as independent members of society and to make positive contributions for their communities. Each year, nearly 13,000 people in Harlem, the Lower East Side, the Bronx, and Brooklyn directly participate in the Mission's programs or attend its community events.
Mission Society has helped shape the landscape of nonprofit service provision since its inception by establishing systems of relief in impoverished communities throughout New York City, supporting families and immigrant groups in need of clothing, food, shelter, and employment opportunities. During that time, Mission Society incubated and launched some of the best-known and most innovative programs in the nonprofit sector today, such as the Fresh Air Fund, the Children's Aid Society, the Community Service Society and the Visiting Nurse Service. Today, they are continuing their work by delivering services that encourage critical thinking, self-confidence and resilience in those they serve.
Subscribe to discover the best kept secrets in your city