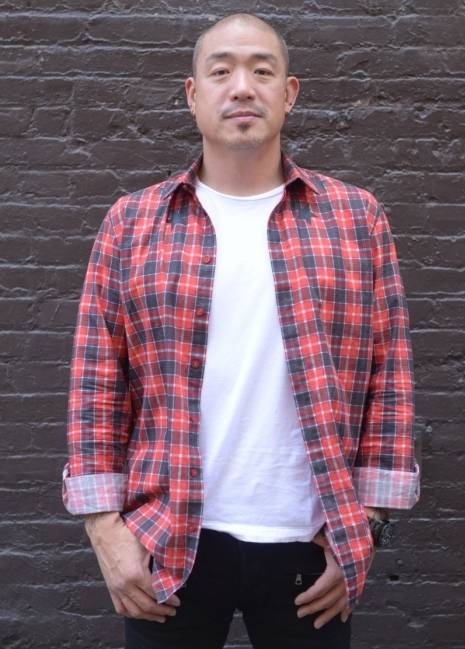 Ever wonder what the most powerful leaders, business execs and celebrities keep on their desks? Well, we're about to tell you. Our "What's on My Desk" feature will take a look inside the offices and at the desks of the world's most influential power players.
This week we've featured the desk of Peter Kim, the founder and CEO of Hudson Jeans. Peter is not your typical CEO of a multi-million dollar fashion company: he believes that denim is just the vehicle to allow people to be their best selves.  He lives and breathes this sentiment, and leads his company with this ethos in mind.  Foreseeing the designer denim boom, Peter launched Hudson in 2002 and for the past 12 years, has led the brand to remarkable growth and global success. The brand quickly gained acclaim for its flattering fits and progressive, fashion-forward styling. Under Peter's leadership, the Hudson brand continues to set the standard in the premium denim category while staying true to its untamed rock-n-roll roots. Peter makes sure of that. He lives with his wife and twin daughters in Los Feliz, California, close to the neighborhood where he grew up. He is an active member of the Young Presidents Organization (YPO), and has been honored with several awards for his commitment to community service and outreach through various charitable organizations including One Voice International and YO! Watts. Here is a peek at the items on this denim guru's desk.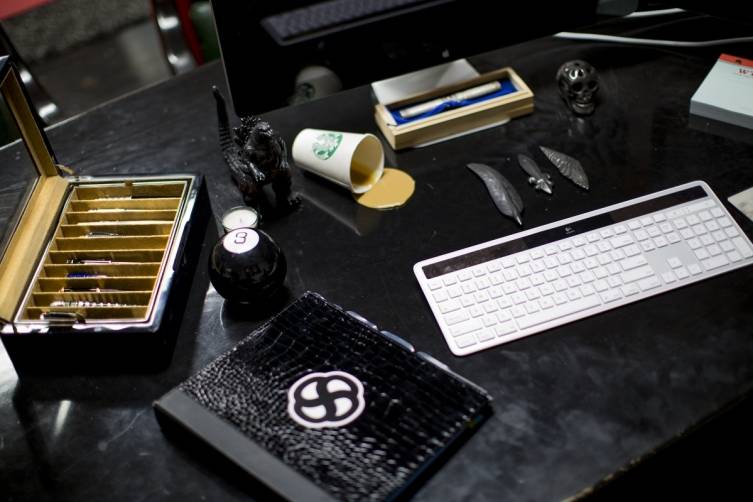 Pen Collection & Pen Box:
I've been collecting these pens over the years – some are gifts and others are pens that I collects when I travel.
Antique Knife:
This traditional knife in the silver casing belonged to my father and means a great deal to me.
"Spilled" Coffee:
I love having this on my desk because it usually fools any one that comes in for a meeting. It's a reminder that your day could always be worse!