Keep your water glass nearby—these NYC hotspots serve the spiciest cuisine in town.
Amma
246 East 51st Street
New York, NY 10022
(212) 644-8330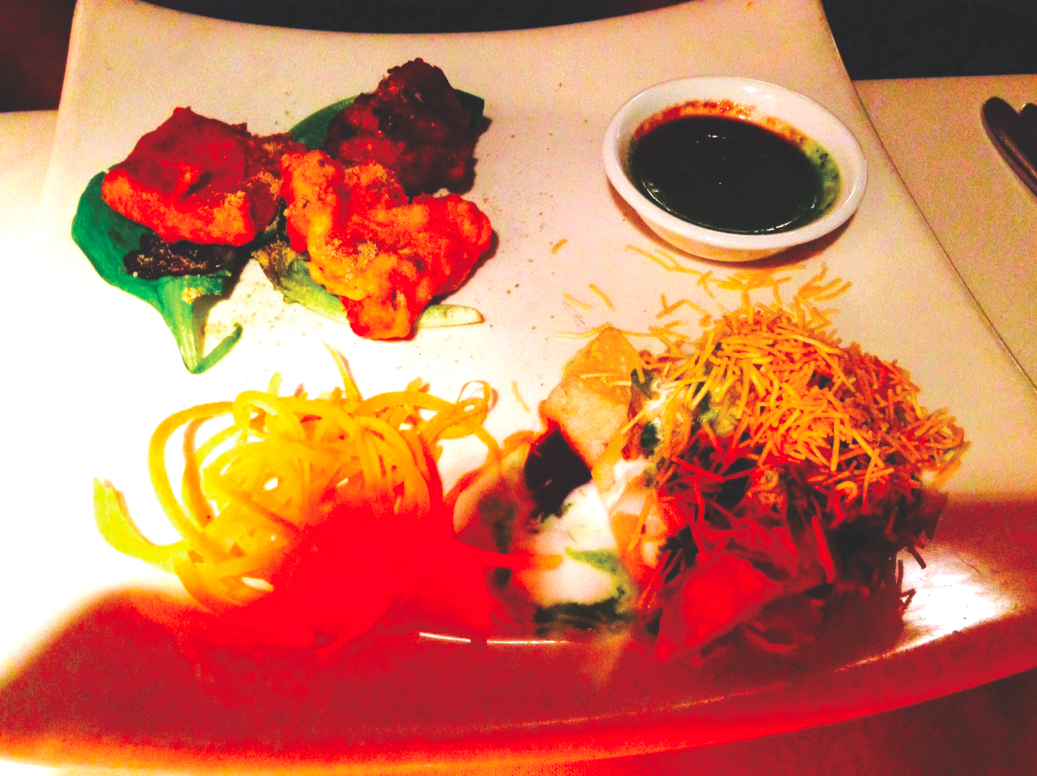 Ambiance: Amma takes you on a culinary journey with its Indian-fusion delicacies. Choose between ordering a-la-carte or enjoy a customized vegetarian tasting menu. Cozy and calm, this 40-seat restaurant with low amber lighting is a foolproof choice for a casual night out in Midtown.
Scrumptious starter: Goan shrimp with hot tangy tomato sauce ($10)
Enticing entrée: Chicken Kolhapuri served in roasted red chili sauce with tomatoes and peanut ($21)
Stellar side: Cumin scented potatoes ($8)
Decadent dessert: Gulab Jamun golden cheese balls dipped in honey syrup ($6)
Sumptuous sip: Vouvray Remy Pannier Ten Loire ValleyFrance ($10)
Vermilion
480 Lexington Avenue
New York, NY 10017
(212) 871-660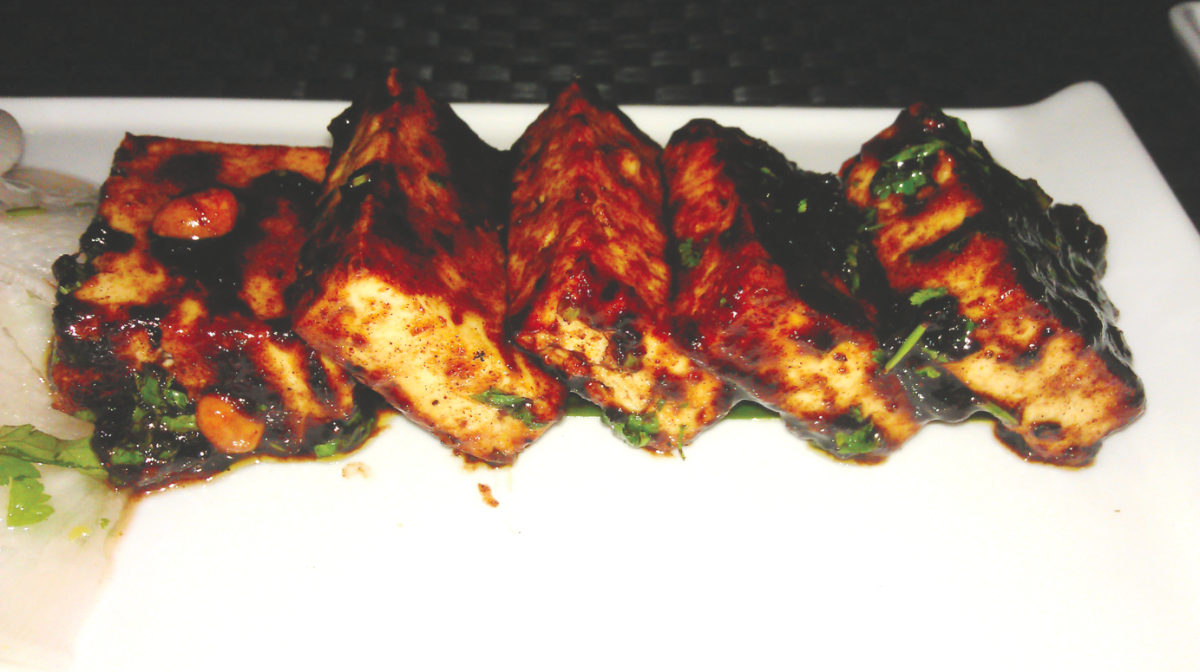 Ambiance: This sleek bi-level midtown restaurant boasts an impressive interior with sleek tabletops and a cascading waterfall that adds to the already serine atmosphere. The vast space is great for large groups, but still feels intimate enough for special occasions.
Scrumptious starter: Duck vindaloo arepa with brushed pomegranate molasses and curry leaf mango ($12)
Enticing entrée: Chili-glazed blackened tamarind ribs served with avocado pakoras and tomatillo pachadi ($23)
Stellar side: Coconut chili mussels soaked in coconut broth, curry leaves, and mustard ($10)
Decadent dessert: Vermilion Hedonism – dark chocolate molten cake, chili, masala orange, and blueberry sorbet ($10) Sumptuous Sip "Herb and Spice" Lychee Ginger Margarita ($14)
Uncle Boons
7 Spring Street
New York, NY 10012
(646) 370-6650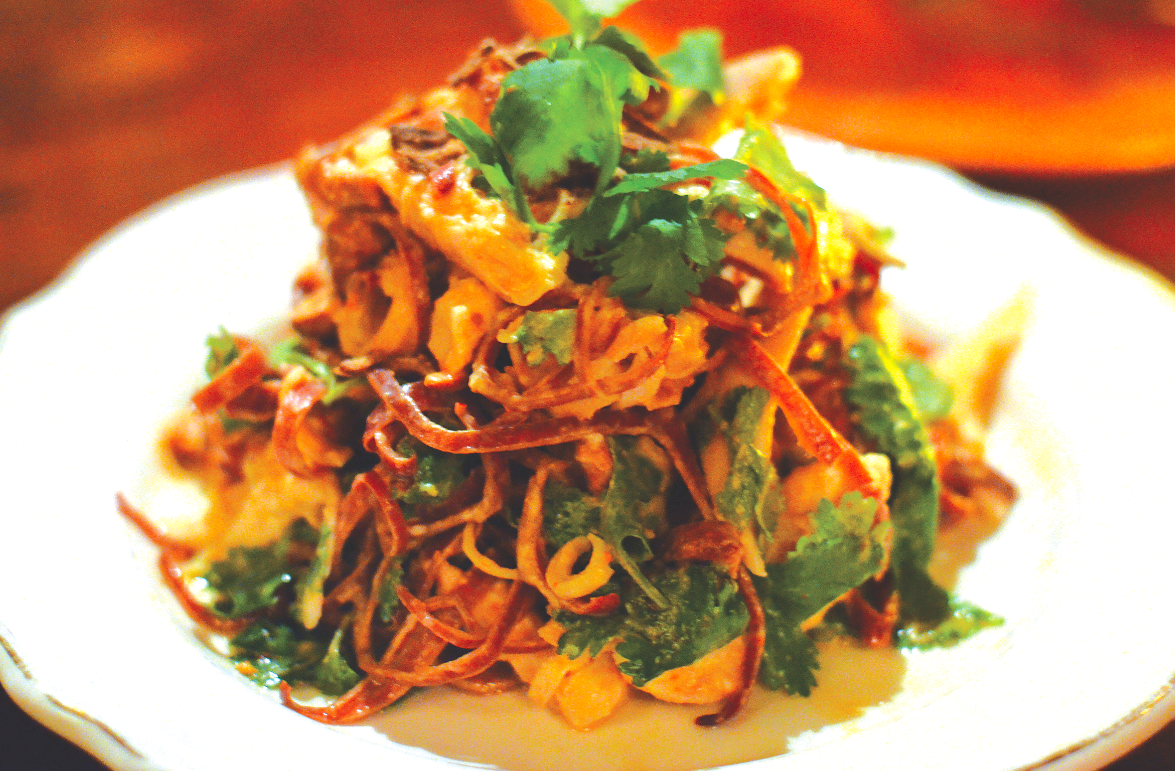 Ambiance: Old-fashioned dark wooden tables create a homey feel at this downtown Thai eatery. The walls are eclectically covered with thrift-store paintings and prints of jungle beasts one would find while scouring flea markets in Thailand. Brass forks and spoons, imported from Thailand, create an ethnic feel at this one-of-a-kind space.
Scrumptious starter: Laab Neuh Gae – spicy chopped lamb salad with mint, shallots, cucumbers, chilies, and toasted rice powder ($15)
Stellar side: Yum Kai Hua Pli – spicy rotisserie chicken and banana blossom salad with cashews, crispy shallots, and roasted chili dressing ($15)
Enticing entrée: Kaho Soi Kaa Kai – northern style golden curry with homemade egg noodles, chicken leg, pickled mustard greens, and coconut milk ($21)
Sumptuous sip: Singapore Sling – Gin, cherry Heering, Benedictine, Cointreau, pineapple and pomegranate juices ($12)
Junoon
27 W 24 Street, New York, NY 10010
(212) 490-2100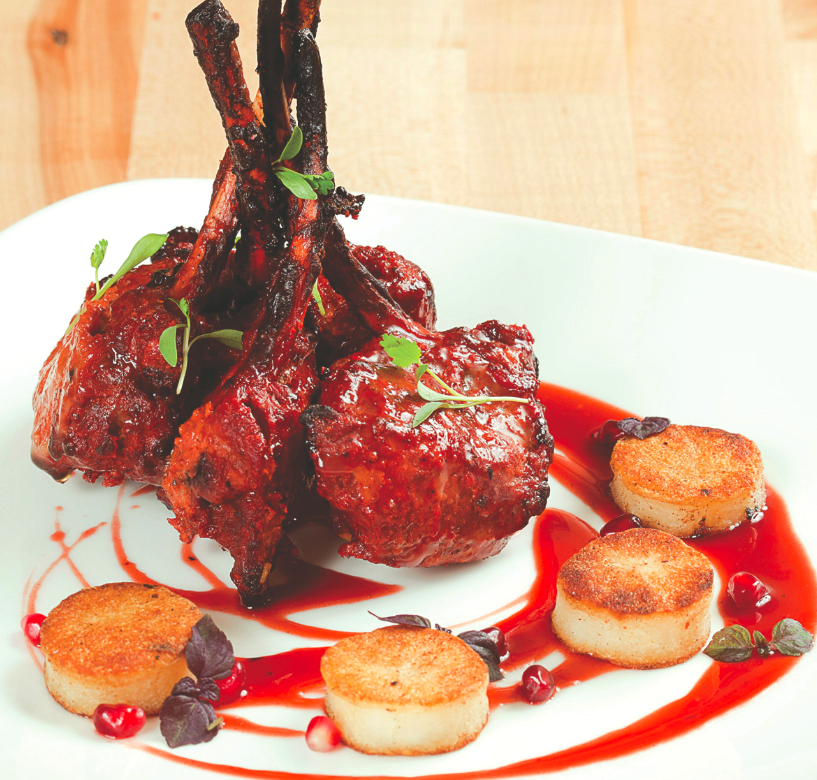 Ambiance: Architect and designer Tarik Currimbhoy fuses Old World and New World Indian artistry at this expansive eatery. Featuring soft lighting and an intricate interior, diners will be captivated by the 50-foot walkway of a Corten steel basin and eight-foot-tall "Tree of "Life" sculpture. The open kitchen offers a glimpse at the flavorful Indian cuisine being sautéed and simmered by the talented chefs.
Scrumptious starter: Piri-Piri Shrimp- goan chili sauce, avocado cream, and citrus salad ($15)
Enticing entrée: Lobster Curry – coconut milk, fenugreek, and turmeric ($40)
Stellar side: Red Bhutanese Rice- Himalayan grain rice ($7)
Decadent dessert: Spiced Chocolate Cake- milk chocolate sauce, espresso chocolate crumbs, and Chantilly ($12)
Sumptuous sip: 2012 Loureiro, Quinta do Ameal, Vinho Verde, and Portugal ($12)
Subscribe to discover the best kept secrets in your city