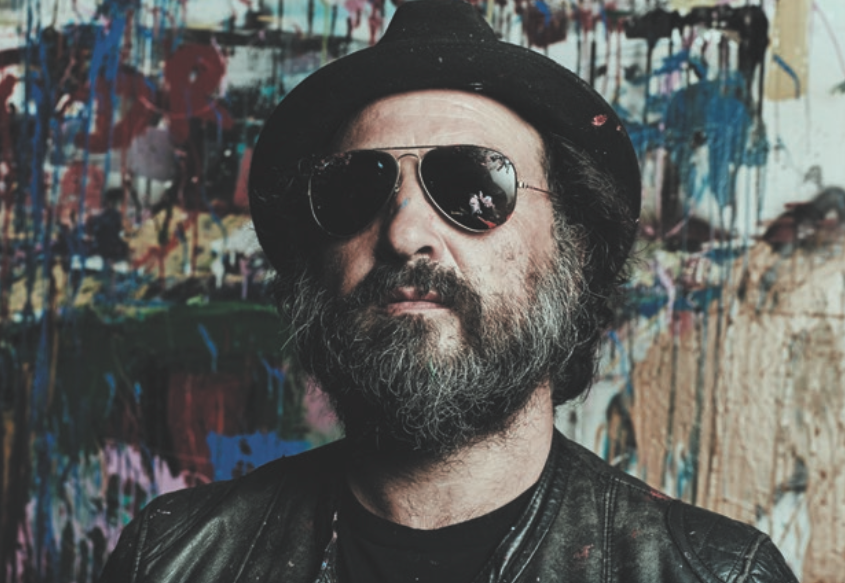 It's no secret that Paris-born Mr. Brainwash has been a fixture on the Art Basel Miami Beach scene for years now; his innovative and grandiose exhibitions always create big buzz during a week when many exhibits get lost in the noise. Year after year, he impresses the masses with his over-the-top work. Unlike many artists, who carefully plan months in advance, his work is the result of the spontaneous genius that is Brainwash. "I don't plan, ever," says Brainwash. "I wake up in the morning and I'm like, 'Ok, we are going to make a big heart with books,' and a week and a half later it becomes a reality." His process, or lack there of, proves that inherent creativity is something that can't be taught.
Thierry Guetta (known today by his alias, Mr. Brainwash) has achieved a list of milestones includes everything from creating the artwork for Madonna's Celebration album cover, to working with the Red Hot Chili Peppers, and taking part in Art Wars at Saatchi Gallery in 2013.
His road to becoming an artist himself began after is cousin, popular French street artist Invader, introduced Guetta, who then ran a popular clothing store, to street art. He began to obsessively video the stars of street art, focusing on the work of Obey, the brand created by artist Shepard Fairey, in the late 1990s. When he later filmed celebrated English graffiti artist, Banksy, at work, he became closer to the art-making process and it sparked Guetta's transition from videographer to artist. This transition was documented, if not subtly criticized, in Banksy's much-lauded film, Exit Through the Gift Shop. But Guetta has thumbed his nose at not only the establishment, but the art world in general, gaining popularity for doing whatever he wants, borrowing from whoever he wants, and spreading a more hopeful and positive message than Banksy and his other street art counterparts. Cue 2014, and Brainwash is gearing up to launch multiple activations during this year's installation of Art Basel Miami Beach.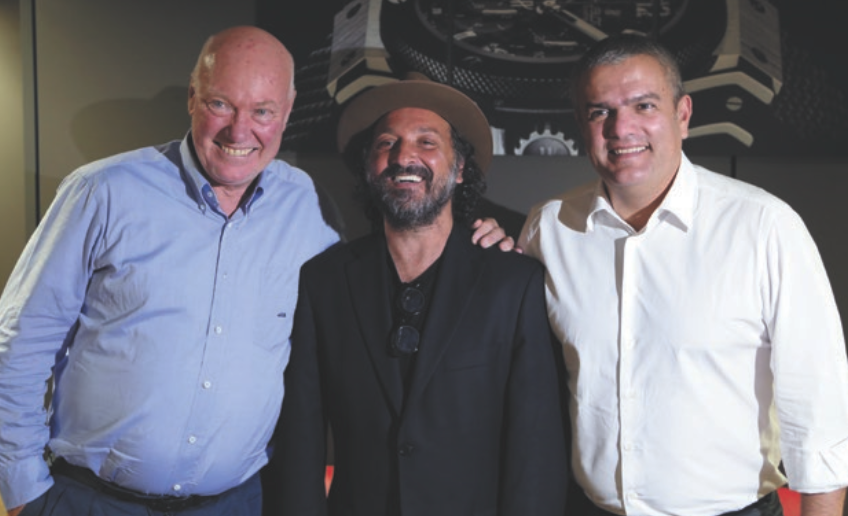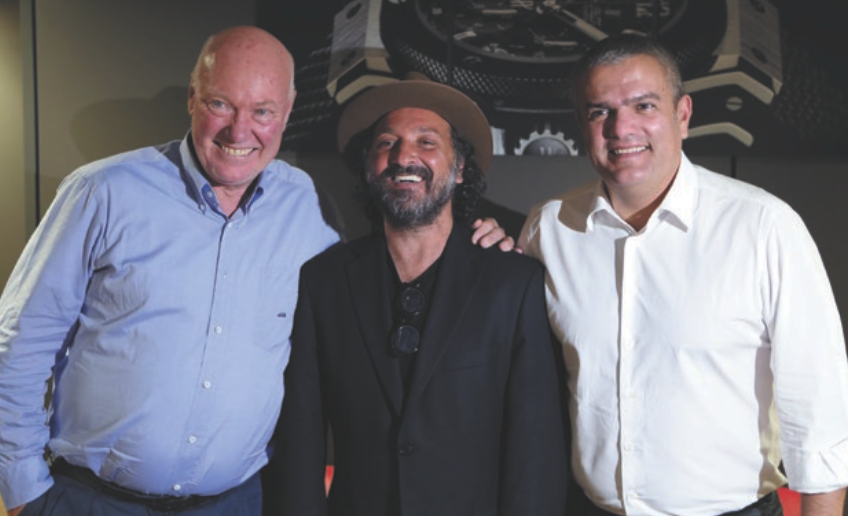 Marveled as the world's premier modern and contemporary art show, Art Basel Miami Beach sets the stage for galleries, artists, private collectors and the like to connect with industry greats and aficionados. "I wait every year for Art Basel Miami Beach," says Brainwash, "the other [fairs] are not as important for me as this one." His participation in art week activities this year includes a particularly special event in collaboration with hot watch brand, Hublot.
"I went to the headquarters in Nyon and I saw the way that the watch was built," Brainwash explains. "I appreciate watches, and I saw how each person is building one little piece by one little piece, and eventually that makes a watch," he continues, "there are so many people involved."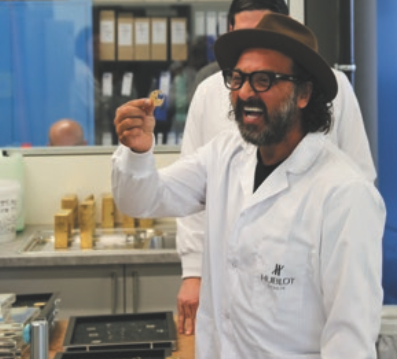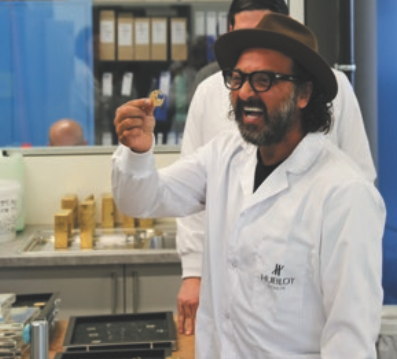 The inspired collaboration will first debut at Hublot's Bal Harbour boutique by day, with a Brainwash takeover alongside brands like Haute Living and Dom Perignon by night. The intimate evening affair hosted by actress Eva Longoria, Market America scions Loren and JR Ridinger, Haute Living CEO colorful pop art. "To me, [the phrase] 'Life is Beautiful' is about being content with what you have, Brainwash explains, "even if it's just a little."
It's surprising to imagine how such a profound optimist can maintain this positive approach in all areas of life, and when asked how he practices what he preaches, the answer was simple. "Sometimes you have to close your eyes and let your heart see for you;" says Brainwash, "your true eyes come from your heart." And while he has already collaborated with some of the greatest talents
in the world, he dreams of having been able to work alongside the late Marcel Duchamp, Jean-Michel Basquiat or Pablo Picasso.
Mr. Brainwash continues to make history through art and spread his idyllic philosophy with those around him, but he never looks ahead. "It's not about what you are going to be five years from now," he reminds us, "now is the real moment that you live."
Subscribe to discover the best kept secrets in your city