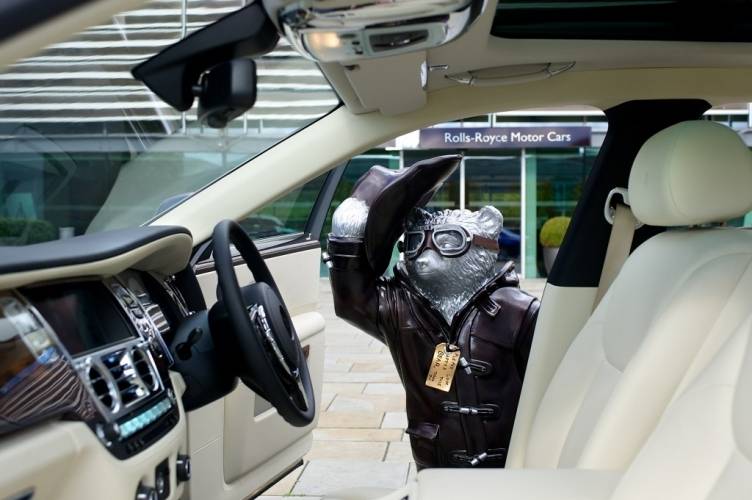 Photo Credit: Rolls-Royce
We love it when luxury brands come together for unique limited-edition collaborations. The high-end companies we've chosen go together like peanut butter and jelly, Bogie and Bacall and chocolate and champagne. Take a peek at these fab collabs below!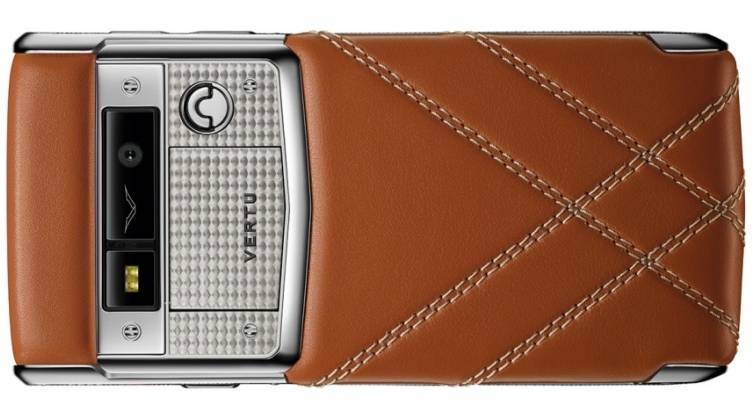 VERTU ANNOUNCES 5-YEAR PARTNERSHIP WITH BENTLEY MOTORS Bentley Motors and Vertu have announced a 5-year partnership, and, in doing so, have also released the 'Vertu for Bentley' smartphone. The phone is a class act: supple leather is encased in durable, yet lightweight, titanium, which features tactile diamond knurling. This detailing on the side rails is complemented by an engine-turned pattern on the handset's titanium back plate, which opens to reveal the engraved signature of the craftsman who meticulously constructed the phone, from start to finish, at Vertu's headquarters in Church Crookham, England. There are only 2,000 pieces of the new smartphone available, sold exclusively at Vertu boutiques.
ROLLS-ROYCE GIVES PADDINGTON BEAR A MAKEOVER One of Britain's best-loved children's characters, Paddington Bear, has been given a Rolls-Royce Bespoke makeover as part of the Paddington Trail: an initiative that seeks to raise vital funds for the NSPCC ahead of the much anticipated UK release of the Paddington film on November 28. Giles Taylor, Director of Design, Rolls-Royce Motor Cars, created a design inspired by the marque's founding forefather, famed racer and pioneer aviator the Hon. Charles Rolls. The Rolls-Royce Paddington cuts a sartorial dash in a brown leather duffel coat with cravat and hat ribbon in Rolls-Royce's signature purple. Paddington's outfit is complete with a pair of MK8 racing goggles that pay an elegant tribute to Rolls' prowess as a gentleman racer. 50 statues of Paddington are set to be placed in landmarks across London from November 4, with visitors invited to observe them on a specially plotted Paddington Trail. Rolls-Royce's Paddington will be placed in a most fitting location, opposite the marque's landmark showroom in Mayfair's Berkeley Square. He will stand on a plinth crafted to resemble the Pantheon grille that adorns every Rolls-Royce motor car and is finished in a specially created Bespoke mirror finish, echoing the marque's emblematic Spirit of Ecstasy.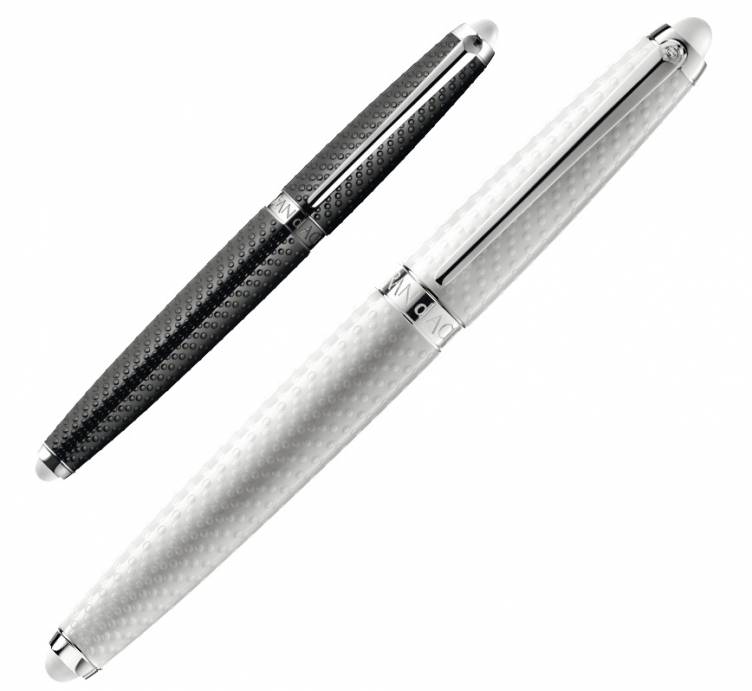 LALIQUE AND CARAN D'ACHE CREATE LIMITED EDITION PENS Caran d'Ache has created a limited edition pen in collaboration with Lalique: Crystal & Diamonds. This edition brings together noble and precious materials in an alliance of light and shade. The gold cap is coated in ruthenium with deep black reflections that complement the body carved in white gold. The droplets spread over the instrument in a cascade of some 340 diamonds of VS quality (almost 3 carats). The lighting effect is complete with the beauty of the satin-brushed crystal cabochons and ring. In black or white ceramic, both bodies are embellished with the Coutard motif. The droplets are applied in relief on the pen as if to punctuate its lines. A Lalique crystal cabochon sits atop the pens making a striking contrast between the satin-brushed and polished finishes. The White Crystal Edition's clip is decorated with a diamond solitaire.
JASON WU CREATES DESIGNER SCARF FOR THE ST. REGIS ISTANBUL Designer Jason Wu has crafted a stunning scarf to celebrate the launch of St. Regis Istanbul. The Grad Tourista Scarf is inspired by the city of Istanbul and reflects the city's energy while mirroring the design sensibilities of St. Regis and Wu; it is made of 100% silk twill and comes in three color palettes: blue, in a nod to the city's famous ceramic tiles, a neutral beige in homage to the spices of the city's markets and grey, Wu's signature shade.  Though the hotel won't open until 2015, the scarves are already available at Jason Wu and St. Regis e-boutiques.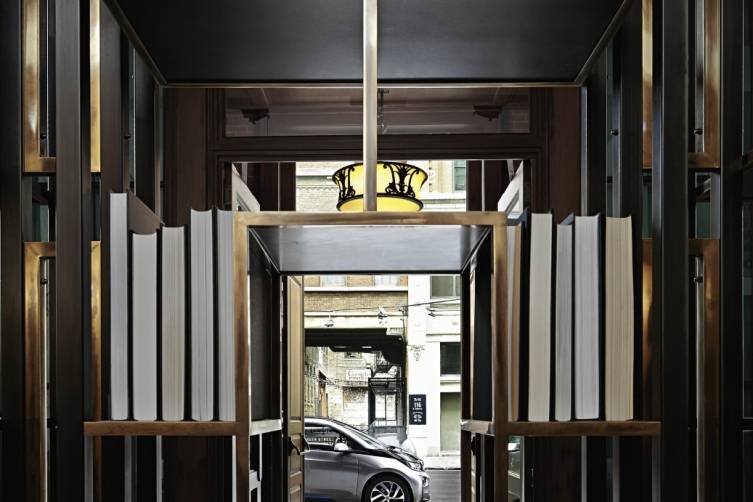 BMW i & SOHO HOUSE ANNOUNCE GLOBAL PARTNERSHIP Soho House Group (SHG) and BMW announced a global partnership across all of SHG's 12 sites in Europe and North America, of which includes Soho House West Hollywood. As Soho House Group's global automotive partner, BMW i will provide BMW i3 vehicles for driving experiences for members and guests at many of its sites and cultural events. Soho House and BMW i will also collaborate on an international arts program throughout Soho House locations in Europe and the US. The two brands will co-create events and experiences focusing on contemporary art, innovation and design.
PAUL SMITH CELEBRATES LED ZEPPELIN'S RE-MASTERED STUDIO ALBUMS WITH SIGNATURE SCARVES British designer Paul Smith has collaborated with iconic rock band Led Zeppelin to produce a series of limited-edition scarves in honor of the first phase of the band's nine newly re-mastered studio albums. The first three album covers have been recreated on scarves; they are aptly named "Led Zeppelin", "Led Zeppelin II" and "Led Zeppelin III."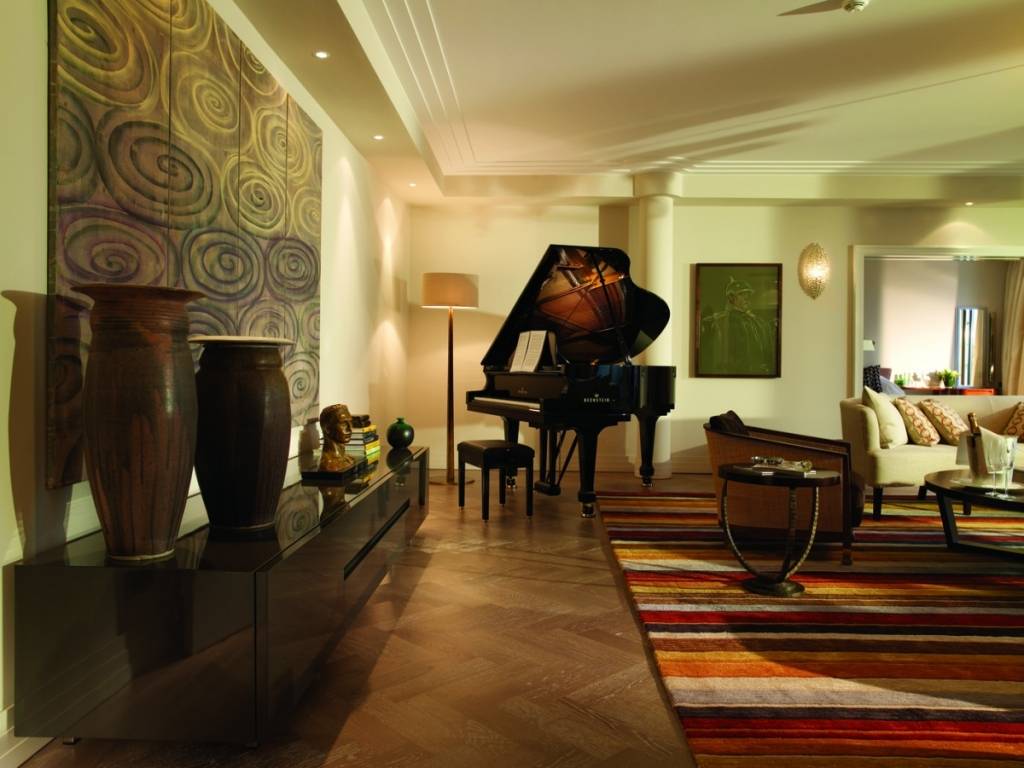 ROCCO FORTE HOTELS ANNOUNCE DESIGNER/HOTEL COLLABORATIONS The Rocco Forte hotel group is making merry this holiday season by announcing a string of designer collaborations such as:
Munich's Charles Hotel is partnering with Swiss jeweler Bucherer for a luxe experience called the Private Night of the Diamond. Guests who book this will be hosted in the 2000+ square foot Monforte Presidential Suite and will receive a a diamond champagne reception—as guests arrive, a crystal gem will dropped in each attendee's champagne glass—one of them being a genuine diamond worth $3165. A specialist jeweler will circulate throughout the night (between 8 lavish dinner courses at Davvero restaurant), examining the jewels until the lucky winner is revealed—a private, eight-course menu for 12 people, a genuine Bucherer gem, live in-suite entertainment and limousine transfers to the tune of $25,317.
London's Brown's Hotel is offering The Brown's Bespoke Traveller Package. Highlights include a bespoke, 21-inch Globe-Trotter suitcase and a bottle of Ruinart champagne upon arrival for a one-night stay; packages start at $3,209 per night.
Brussels' Hotel Amigo, Brussels has teamed up with Belgian designer Diane Von Furstenberg to create the DVF Festive Break Package. In addition to the fact that guests will experience the Christmas decorations created by von Furstenberg in the hotel's lobby, they'll also receive a personally signed copy of her new book, "The Woman I Wanted To Be," a bottle of champagne, a DVF clutch, a private and VIP session at DVF's Brussels-based boutique, and a one night stay at the hotel.
BEYONCE ANNOUNCES PARTNERSHIP WITH TOPSHOP Beyoncé and Arcadia Group's Sir Philip Green have put their heads together and come up with a 50/50 joint venture company, Parkwood TopShop Athletic Ltd. formed to produce a global athletic street-wear brand that will launch in Fall 2015.The brand will encompass clothing, footwear and accessories across dance, fitness and sports categories ensuring a dynamic fusion of fashion with the highest levels of technical performance. The global distribution platform will include TOPSHOP stores and topshop.com, with many existing and new partnerships also to be explored.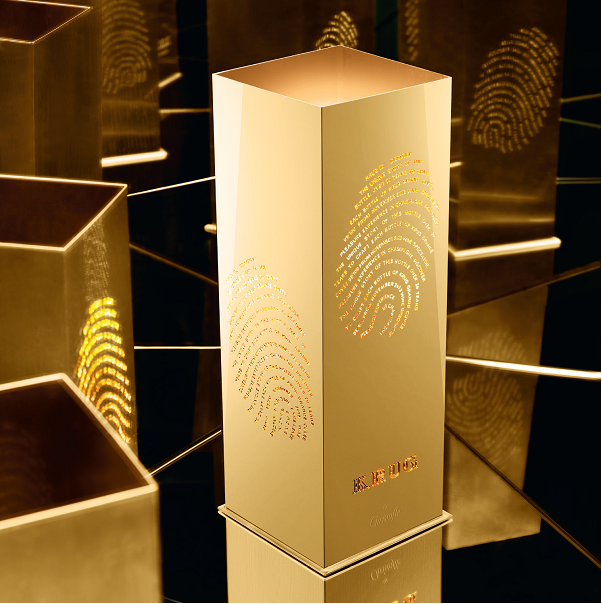 CHRISTOFLE CREATES LIMITED EDITION HOLIDAY BOX FOR KRUG Krug champagne and luxury silversmith Christofle collaborated to create a limited-edition holiday gift box inspired by Krug Grand Cuvée. Drawing from Krug ID, the special identification system which assigns a specific number to every bottle of champagne to indicate its unique heritage, every Krug by Christofle gift box is decorated with a golden metal fingerprint. The beautifully crafted box also serves as a candle holder, creating a festive atmosphere with the flickering flame shining through the fingerprint. Only ten units are available in the U.S.; they will retail for $1,500 a piece.
ASTON MARTIN COLLABORATES WITH SILVER CROSS FOR HIGH-END BABY CARRIAGE Babies in Silver Cross Surf's new luxury carriage are going to be whizzing around like they're race car drivers due to the fact that the pram has been created by Aston Martin. Only 800 pieces of the Silver Cross Surf have been created, making it a very, very limited edition release.
Subscribe to discover the best kept secrets in your city