Brooke Christian and Carmen Marc Valvo
Iris Chan, Sharon Seto and Pamela Culp
Carmen Marc Valvo and Elisabeth Thieriot
Gorreti Lui and Wilkes Bashford
Navid Armstrong and Carmen Marc Valvo
Bahya Oumlil-Murad and Carmen Marc Valvo
Roberta Economidis, Joy Boatwright and Laura Miller
Photos by  Drew Altizer Photography
An uber-successful fashion show/luncheon featuring Carmen Marc Valvo's dazzling 25th anniversary collection to benefit the Bay Area Arthritis Auxiliary, Hilary Swank at the opening of the Mill Valley Film Festival, a bespoke shopping experience for Veronica Beard fans at Neiman Marcus and shopping at Alexis Bittar for a good cause highlighted the Bay Area's hautest festivities of the past week. Read on for more details: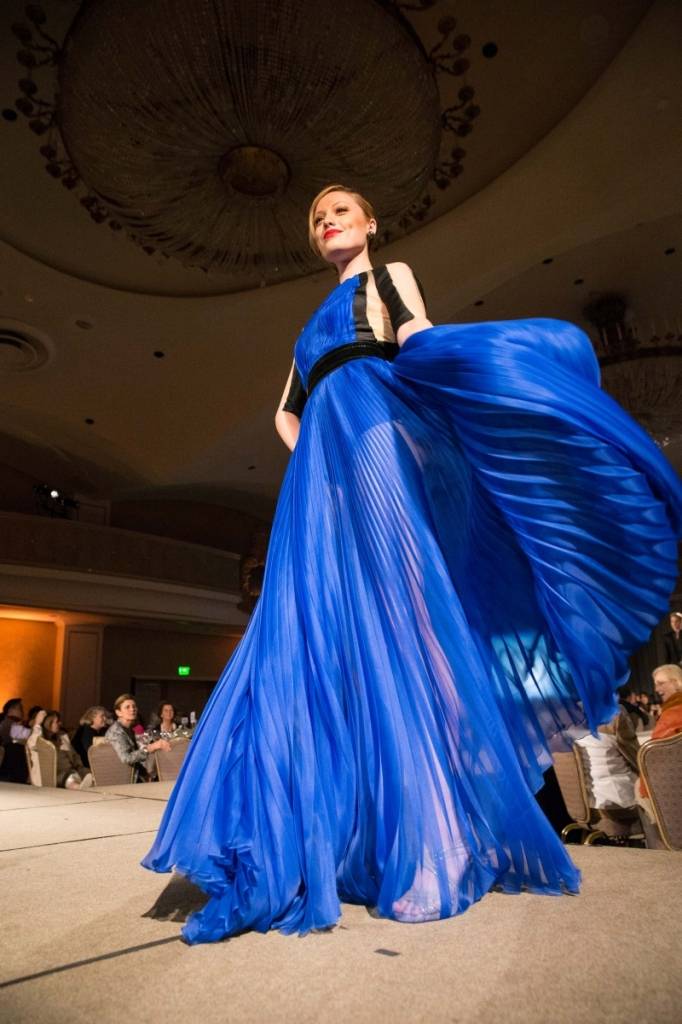 Photo Credit: Drew Altizer Photography
The highlight of the week was Marc Valvo, the celebrated New York City-based fashion designer who brought his silver anniversary celebrations to San Francisco after a wildly successful runway show at Lincoln Center in New York City during Mercedes Benz Fashion Week. The showing of his Spring 2015 collection on Oct. 1 at The Fairmont San Francisco helped raise $275,000 for the Arthritis Foundation, 22% above its projected goal of $225,000 and with $28,000 of that coming from a heated bidding war for a package that included coveted runway seats at the Carmen Marc Valvo Fall 2015 show at Mercedes Benz Fashion Week in New York in February.
The collection, an array of polished eveningwear with a retro feel, rejuvenated the designer's creative juices. In addition, Carmen unveiled his much anticipated menswear line, much to the delight of the audience that energetically applauded the male models , especially the ones wearing swimwear.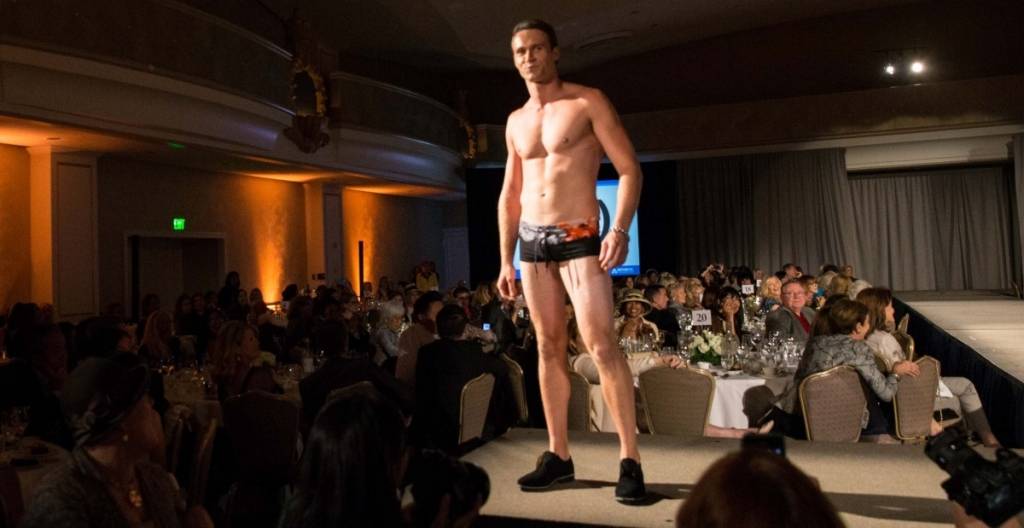 Photo Credit: Drew Altizer Photography
But the real hit was a special gown, a strapless cornflower blue organza confection, Carmen created especially for Brooke Christian, a 15-year-old Bay Area resident who lives with Juvenile Arthritis and the 2014 Youth Honoree for the Bay Area Arthritis Auxiliary Benefit, to wear during the event.
Christian made a heartfelt speech to the sold-out audience of 480 fashionable and philanthropically-minded attendees. She also walked the runway with Carmen in the finale.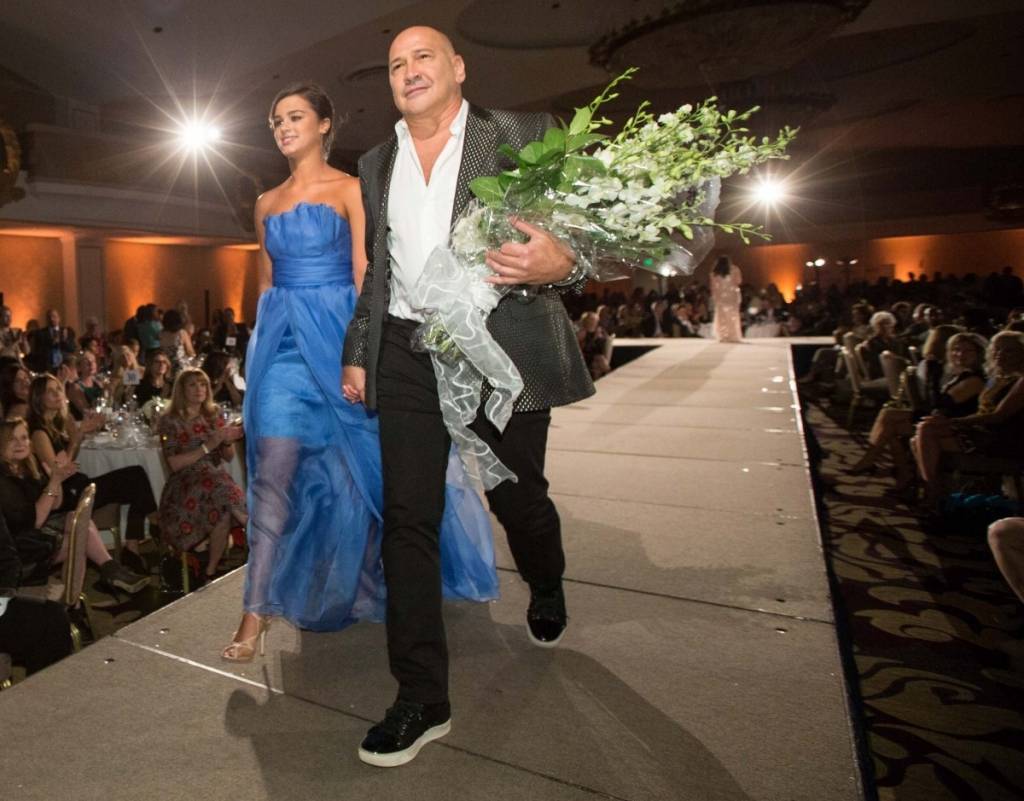 Photo Credit: Drew Altizer Photography
"He made me feel like a princess," Christian gushed. "It was one of my best days ever!"
Karen Cakebread of Ziata Wines and Jean-Charles Boisset of JCB by Jean‐Charles Boisset generously donated the wines at the luncheon.
In addition to the runway show, the legendary Wilkes Bashford, hosted in-store shopping and private appointments with the designer, generously donating a percentage of all sales of Carmen Marc Valvo designs to the Arthritis Foundation. Benefactor Char Elisabeth Thieriot hosted an elegant Benefactor reception honoring Carmen Marc Valvo at her stunning Tiburon home, where a chic crowd not only enjoyed the views but an entertaining piano performance by Matthew Kimball.
Hilary Swank Opens Mill Valley Film Festival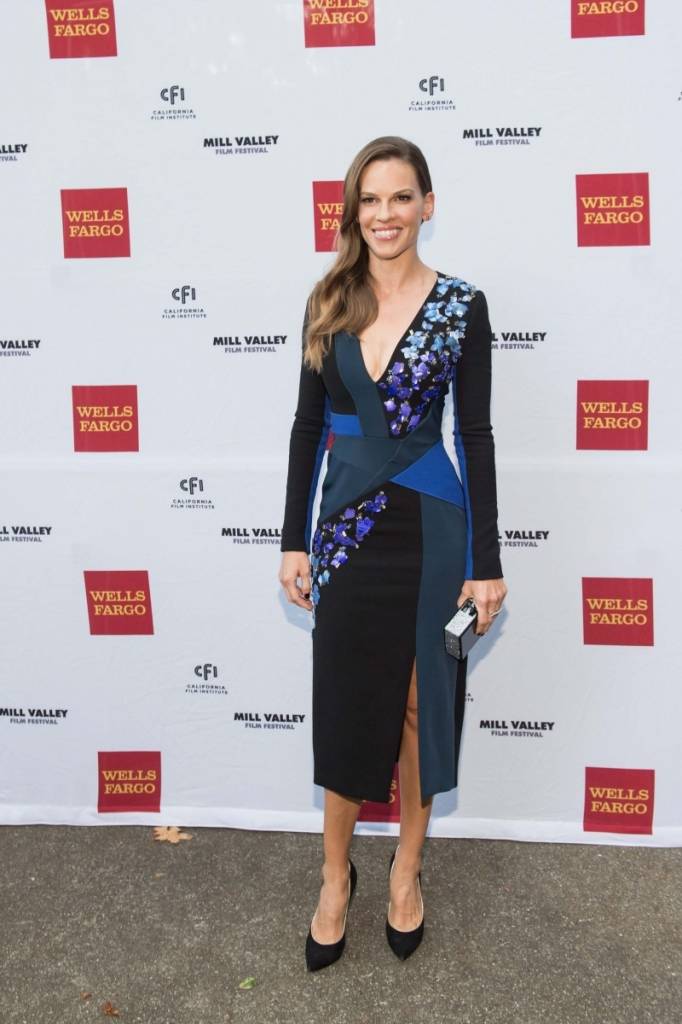 Photo Credit: Drew Altizer Photography
Two-time Best Actress Oscar winner Hilary Swank also dazzled in Peter Pilotto's Aro embellished wool and crepe dress at the 37th Mill Valley Film Festival on Oct. 2 when her film "The Homesman" was one of the opening-night films. The Festival runs through Oct. 12 at the Christopher B. Smith Rafael Film Center, CinéArts@Sequoia in Mill Valley and other venues throughout Marin County.
The San Francisco Fall Antiques Show Pre-Event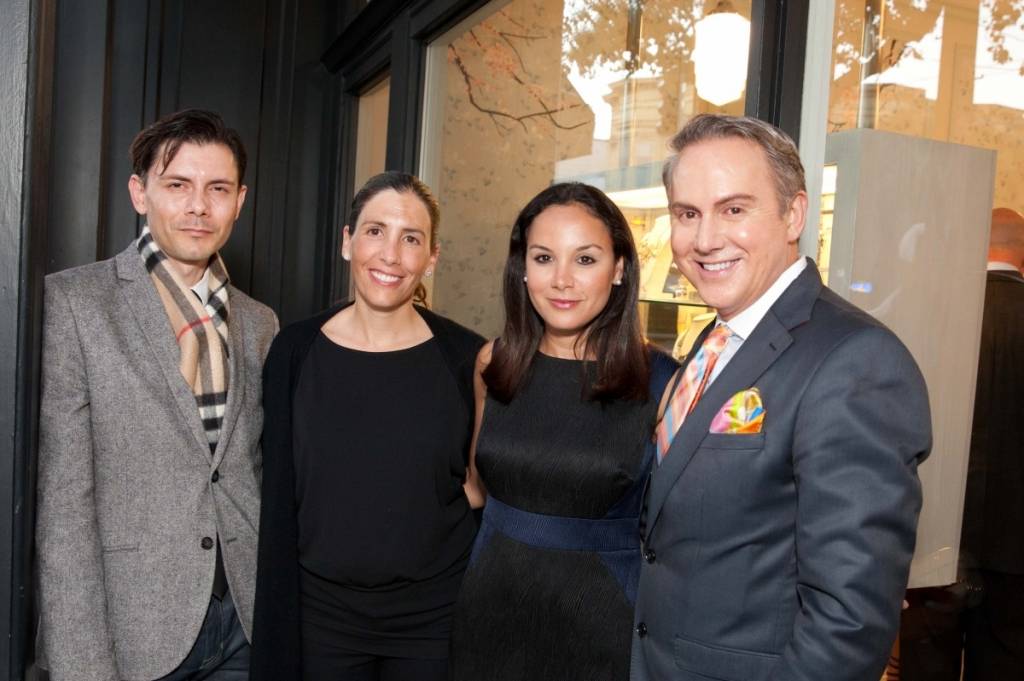 Bahya Oumlil-Murad, Lora DuBain and Toni Wolfson were among the chic crowd to pop by the Alexis Bittar Boutique on Fillmore Street in Pacific Heights, which hosted an in-store event celebrating The San Francisco Fall Antiques Show, benefitting Enterprise for High School Students. Shoppers sipped champagne and nibbled on light hors d¹oeuvres as they oohed and aahed over Alexis Bittar¹s new fall collection.
The San Francisco Fall Antiques Show is the oldest and most prestigious continuously operating international art and antiques show on the West Coast, and recognized as one of the top five in the world. It takes place Oct. 23-26 with the preview gala on Oct. 22.
Bespoke Veronica Beard Shopping Experience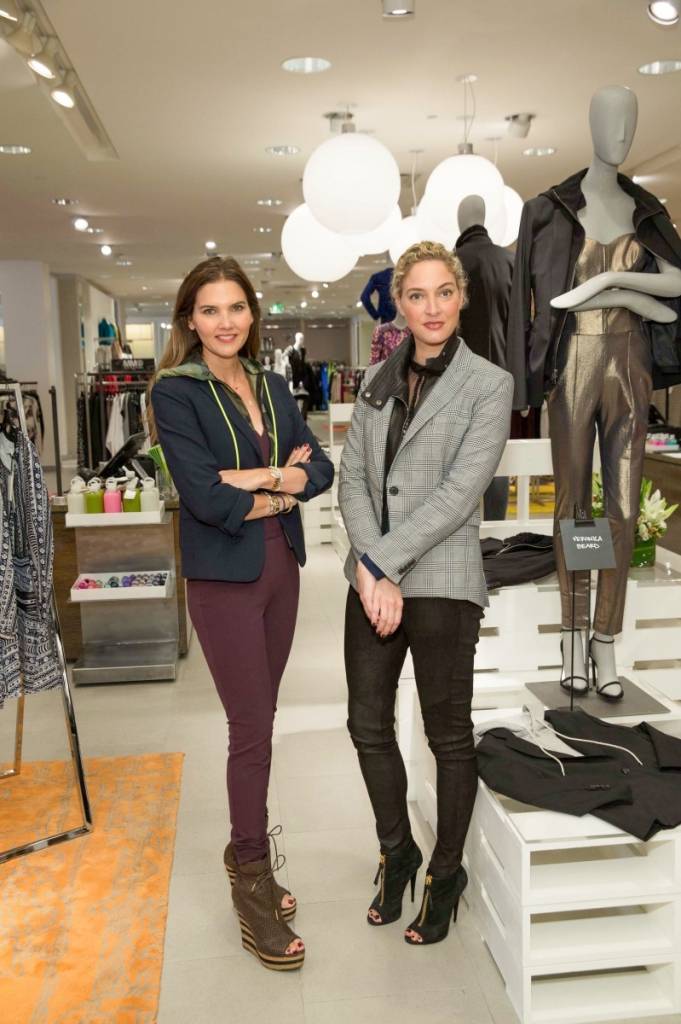 Photo Credit: Drew Altizer Photography
Barbara Brown and Vanessa Getty were among the fashionistas to stop by Neiman Marcus Union Square on Sept. 30, where Alexis Traina and Allison Speer hosted a shopping event to celebrate the Fall 2014 collection of Veronica Beard. The brand's co-designers, Veronica Miele Beard and Veronica Swanson Beard, mingled with guests, who were allowed to customize a bespoke dickey jacket with a monogram and patches.
Like Haute Living San Francisco? Join our Facebook page or follow us on Twitter @HauteLivingMag. Want Haute Living San Francisco delivered to your inbox once a week? Sign up for our newsletter.