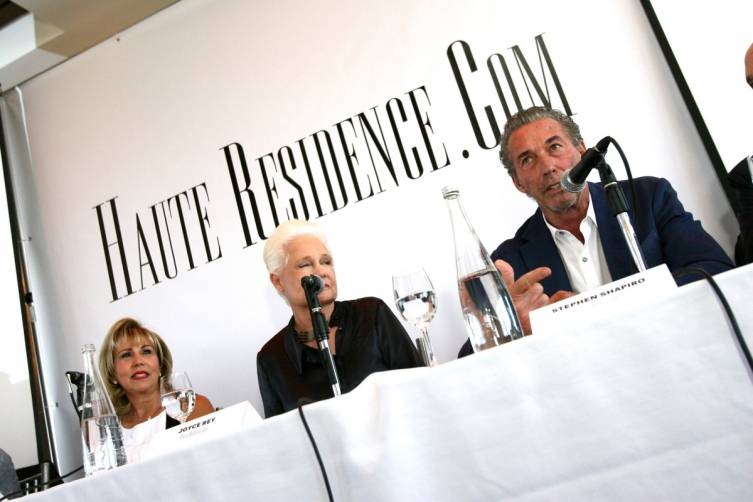 Photo Credit: Tommaso Boddi/Getty Images for Haute Living Magazine
The young guns, power brokers and Southern California's real estate all star's all came together for the Zenith-presented Los Angeles launch of Hauteresidence.com on October 6. The elite event kicked off Haute Residence's month-long global launch as an exclusive, membership-driven luxury real estate portal, featuring one leading real estate agent in each top market across the globe. Offering clients a unique convenience, the newly revamped site provides home buyers the opportunity to find their dream havens with the help of some of the world's leading real estate professionals.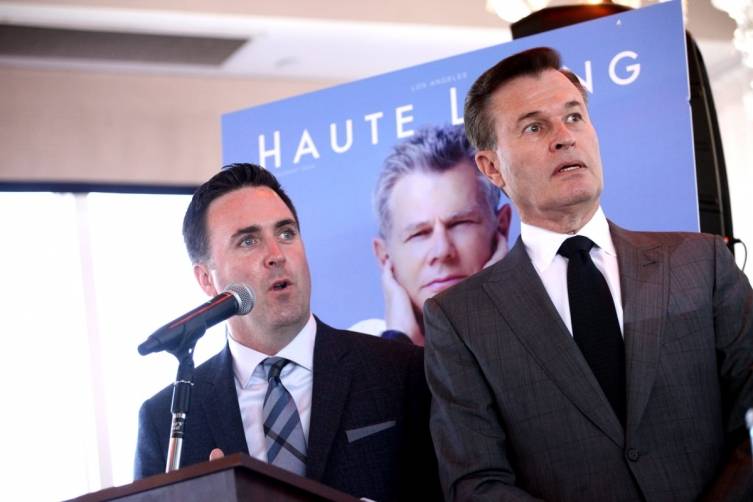 The event was moderated by Zillow.com's Vice President of Strategic Partnerships, Chris Crocker, Frank Symons, Executive Vice President and Managing Broker of the Sotheby's International Realty Beverly Hills and Malibu offices, and Tim Lappen, a partner at Jeffer Mangels Butler & Mitchell; it was hosted by Haute Living and Haute Time publisher Seth Semilof.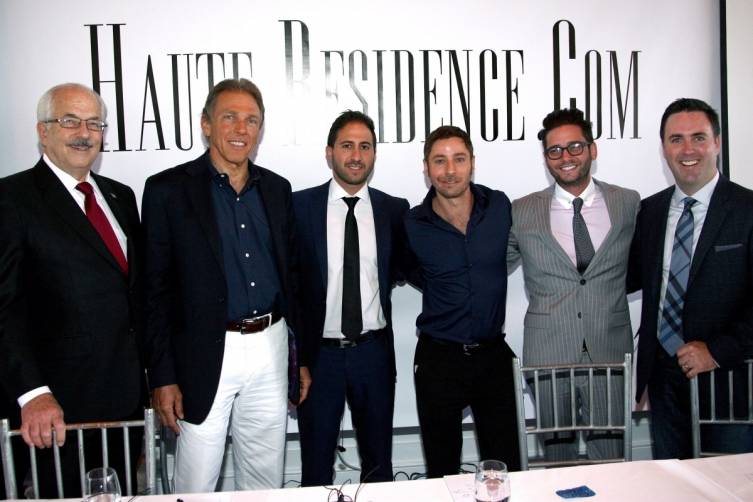 The first panel focused on the "Next Generation," featuring Million Dollar Listing stars Matthew Altman and Josh Flagg as well as Aaron Kirman of the John Aaroe Group and Randy Solakian of Coldwell Banker, who filled in for daughter Deanna. 
The conversation was lively thanks to the panelist's opposing viewpoints: while Altman and Flagg were all for the exposure of television, Solakian maintained that his clientele wanted their listings kept private. "I'm not a star or an entertainer," he said. "Deanna and I try to create a strong balance building our brand with ultra confidentiality and ultra professionalism. We don't want to be part of the entertainment business. A very small percentage of people can afford the places we sell, and we don't want to expose our clients: we shield them from overexposure. We offer minimum exposure for maximum results."
Countered Altman, "[TV] is an incredible opportunity. It's the best way to get our names out, period. [But think about it]—if you were taped for eight months every two days, you're going to do something stupid. My brother is the villain on the show, but the business we get [makes it] all worth it. You have to take a step back and see the bigger picture. Our first year we sold one house for $5 million, the second year we sold $30 million and the third year $80 million. Thanks to the show we're making $250 million a year. You take the good with the bad."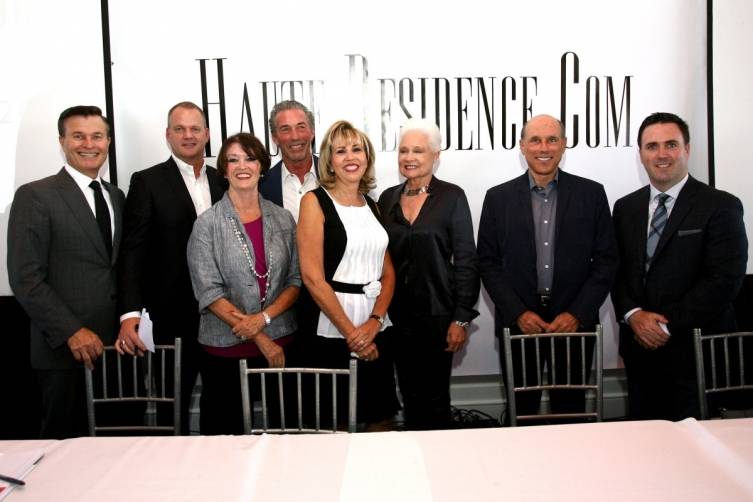 Photo Credit: Tommaso Boddi/Getty Images for Haute Living Magazine
After a lunch catered by Mr. C Beverly Hills, the power brokers took their place at the podium. The group included Rob Giem of Sotheby's International Realty in Orange County, Suzanne Perkins of Sotheby's International Realty in Santa Barbara, Stephen Shapiro of Westside Estate Agency, Myra Nourmand of Nourmand & Associates, Joyce Rey of Coldwell Banker and Jeff Hyland of Hilton & Hyland.
These power players have been in the game for a long time and know all the tricks and trades. Though they all offered similar advice (have a mentor and start small), some folks did disagree about their motivation for getting into the business.
Said Hyland, "It's safe to say that everyone is not in for the money. It's a passion, and we all have our reasons for that passion—it's why we love what we're doing. If you love what you're doing it shows."
Countered Shapiro, "Unlike Jeff, I'm still doing it for the money! The money is the end result; you don't look to the money first. We're lucky that our job is different every day. Everyone has different clients and different transactions. It's invigorating, exciting, and rewarding."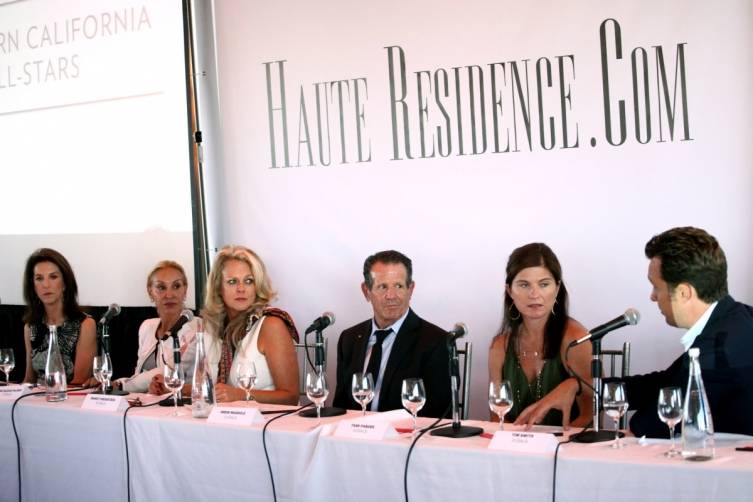 Photo Credit: Tommaso Boddi/Getty Images for Haute Living Magazine
Finally, the Southern California All-Stars closed out the day, who included Linda May of Coldwell Banker Previews International, Irene Dazzan-Palmer, also of Coldwell Banker Previews International, Marcy Weinstein of Surterre Properties, Drew Mandile of Sotheby's International Realty, Tami Pardee of Pardee Properties and Tim Smith of Smith Group Real Estate.
Pardee was in favor of giving back, noting that the high-priced housing market was driving residents towards east LA, while May noted that Holmby Hills is the hautest up and coming neighborhood. "One of the things that we're seeing on the Westside is that sales in Holmby have doubled in the last 18 months. Six years ago, I was showing listings in Holmby Hills [to Chinese buyers] and they had never heard of it and wanted to leave. That has completely changed. The brand of Beverly hills and the name of Bel-Air [are still there], but Holmby is our most exclusive neighborhood on the Westside. Values have accelerated tremendously. Downtown is hot. The city has a lot more growth to it. Residential, compositional change."
Added Weinstein, "Land is going to be your biggest motivator for the future. People on the Newport coast should be looking at older homes in custom neighborhoods. We're already having tear downs In Pelican Hill, and it's only a 20-year-old neighborhood."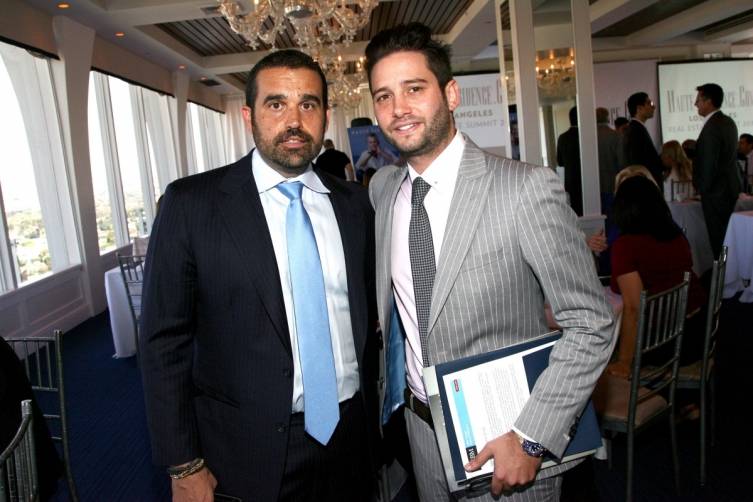 Photo Credit: Tommaso Boddi/Getty Images for Haute Living Magazine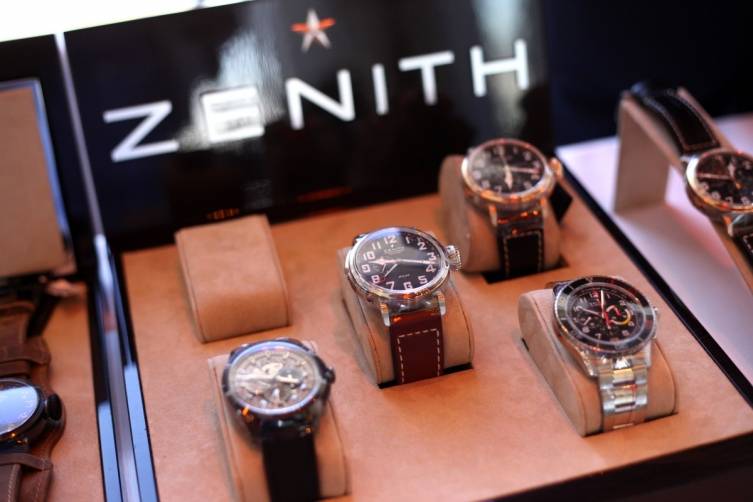 Photo Credit: Tommaso Boddi/Getty Images for Haute Living Magazine