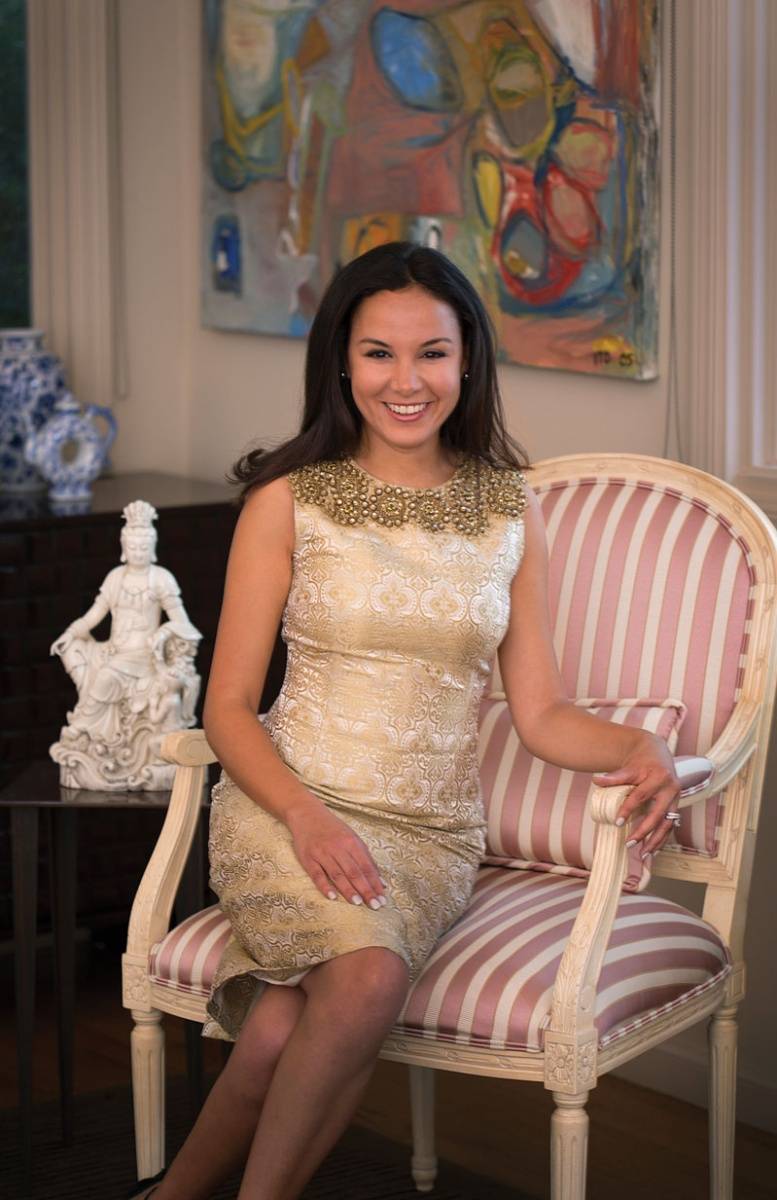 Some women save old love letters. Bahya Oumlil-Murad, however, keeps the letters and forms she used to put on her first charity event, benefiting Orphelinat Goutte de Lait, Centre Lalla Meryem, an orphanage in Rabat, Morocco. At the tender age of 17, she secured a venue comparable to City Hall, brought on Coca-Cola as a sponsor, and enlisted the support of royal families as well as hundreds of her classmates."It was wonderful," recalled Oumlil-Murad, now 35. "I was [the] student body president at the French Lycee in Morocco, so it gave me a platform. It was amazing how that entire school—which was about 3,000 students— came together."
Back then, her father, Ali Oumlil—who is currently Morocco's ambassador to Lebanon—was the secretary general of the Arab Thought Forum in Jordan; her mother was a research professor of sociology at a university in Rabat as well as a human rights activist. Growing up, Oumlil-Murad watched her parents give themselves to charitable causes such as the children's hospital or women's rights, but admits that her reality in the past greatly differed from how she lives today. "Because we went to a private school, we were a little bit out of touch with other people's struggles. Being a part of that fundraiser and spending so much time in the orphanage opened my eyes to a whole other reality," she says.
Her eyes have remained open ever since. Today Oumlil-Murad, who lives in Tiburon with her husband Gus Murad—an entrepreneur and former San Francisco small business commissioner—and their four-year-old daughter Laila, is a perpetual volunteer. She donates her time as founder and publisher of SF Philanthropist, which provides online coverage of San Francisco's philanthropic activities and assists non-profit organizations with public relations and event planning.
Her communication skills have continued to blossom since 1998, when at the age of 19, she and her then 18-year-old sister Kenza arrived in the United States to attend San Francisco State University. Neither woman had ever been on her own, never mind to a destination as far-flung as San Francisco. "The first week [we were here], we literally did not leave the apartment," Oumlil-Murad recalls. "My sister and I argued about who was going to go to the grocery store and buy groceries because neither one of us was brave enough to speak English and ask for things. "It didn't take long before the sisters' insecurities vanished. "Something triggers and you realize, 'OK, this is your future.' You either make something good out of it or sit and feel sorry for yourself. We decided to make something good out of it, hopefully."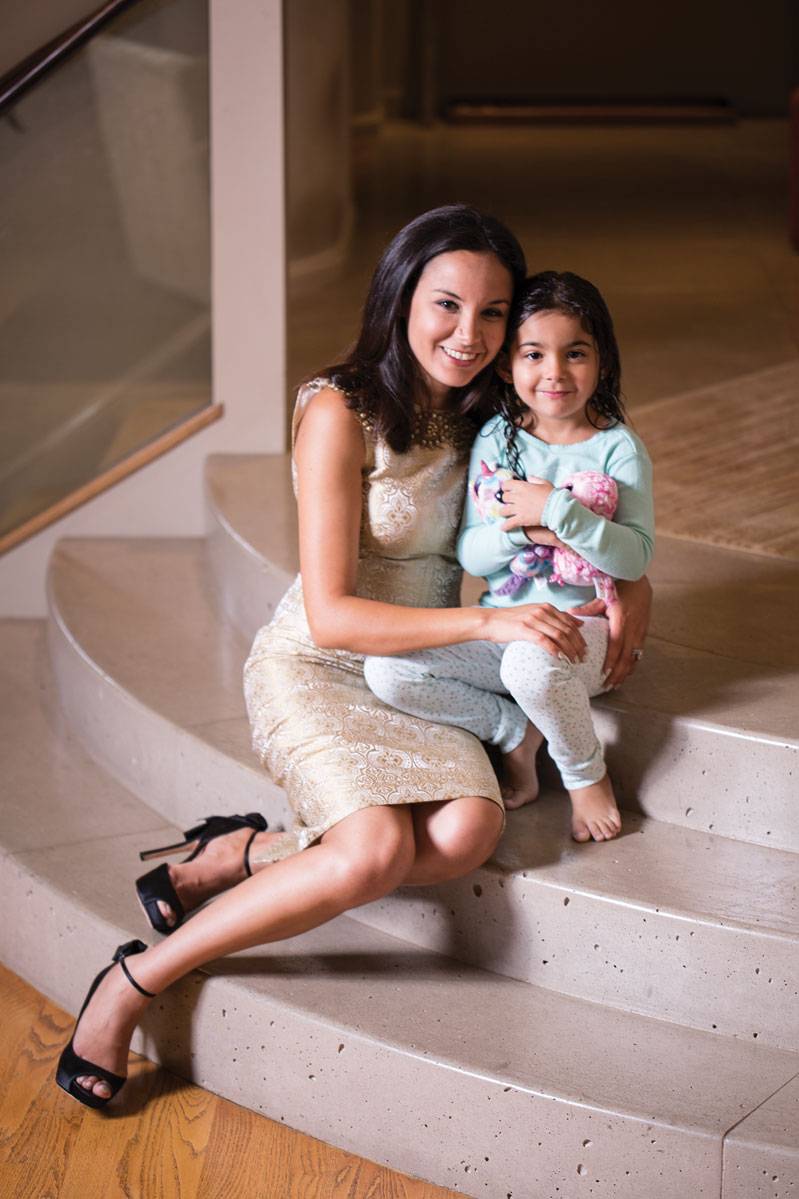 Indeed they did. Kenza went on to earn a master's degree here and a Ph.D. in communications in Montreal before returning to Morocco, where she is now a university professor. Oumlil-Murad graduated with a degree in organizational communications and event planning, landed an internship in Stanford University's external relations department, and, in 2006, joined San Francisco City Hall's events division. There she oversaw the openings of the San Francisco Ballet, San Francisco Symphony and San Francisco Opera and also worked closely with non-profits and corporations.
Along the way, she met Gus, whom she married in a lavish and traditional Moroccan ceremony in Rabat in 2006. A few years later, not even pregnancy stopped her from sitting on four different committees. While she vows to never juggle quite so many committees simultaneously again, she is involved in a myriad of causes and serves as co-chair of back-to-back events this fall: the 10th Annual This Old Bag: The Power of the Purse, benefitting the Breast Cancer Emergency Fund, on Oct. 17th at the Bently Reserve; and The Shanti Project's 40th anniversary dinner at The Fairmont, San Francisco on Oct. 18th.
Her penchant for purses and her own mother's breast cancer diagnosis 13 years ago drew her to the inaugural This Old Bag fundraiser, which raises one quarter of the Breast Cancer Emergency Fund's annual operating budget, providing financial assistance to women and men in need. "I heard about a great purse party, so I was there," she says with a laugh. "I didn't realize I was going to fall in love with the mission of their organization. From then, I just poured my heart into it for nine years."
As Oumlil-Murad's mother's 10-year cancer-free mark approached, she was diagnosed with stage 4 cancer that spread to her lungs in 2009. Last November, she summoned her daughter home to Morocco—and passed away a week later. "I was so lucky to be there when my mom passed," she says. "It's almost inhuman to go by yourself." That experience rings the bell of Shanti's mission even louder for her.
Shanti's community of volunteers and staff provides emotional and practical support to people affected by HIV/AIDS, cancer, and other life-threatening illnesses. "Shanti is that one person. There are so many clients that the only person that's there at the last moment is a Shanti volunteer. "This marks the second consecutive year Oumlil-Murad has co-chaired Shanti's annual gala alongside interior designer Ken Fulk, and she takes her duties seriously. "Once I'm part of an event, it's not just me putting my name on an invitation card: it's putting in the time and effort it takes to make it successful. Either you do it right or you don't."
She's already passed along her charitable spirit to Laila, who, in August, not only attended her first This Old Bag preview party, but also picks presents for needy children during the holidays and occasionally edits her own closet to help less fortunate kids. "Every once in a while she goes through her clothes and toys, and together we pick items to give to others who don't have it," Oumlil-Murad says. "She understands that and now is like, 'Mommy, maybe you can give that to the children.' She's so aware of the elderly and homeless. It's important."
Subscribe to discover the best kept secrets in your city