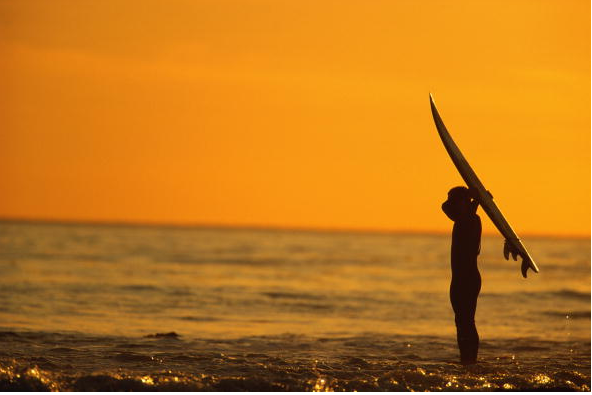 Are you ready for the Endless Summer? You will be with these four stylish surfboards, which are so haute that they might just be mistaken for decorative art. Get ready to make waves and hang ten!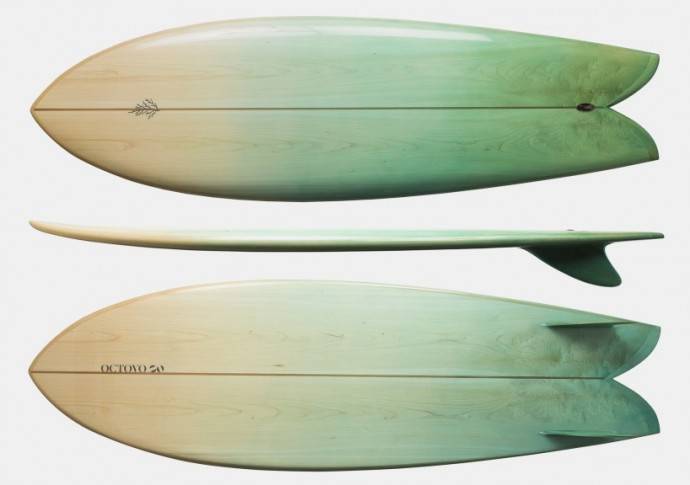 Photo Credit:  Octovo Tilley
Ammunition, the design firm behind Beats by Dre and Square, has teamed up with surfboard builder Jason Tilley to create this cool and California-friendly board. These limited edition surfboards, made of Port Orford Cedar, claim to be the most luxurious in the world. The core of each board is made from a hand cut and shaped blank. Factor in the custom bronze leash cup, the glassed-in twin fin and the custom-made carrying bag, and it's no wonder these boards are priced between $3000 and $3,600.
Octovo "Fish" board, $3000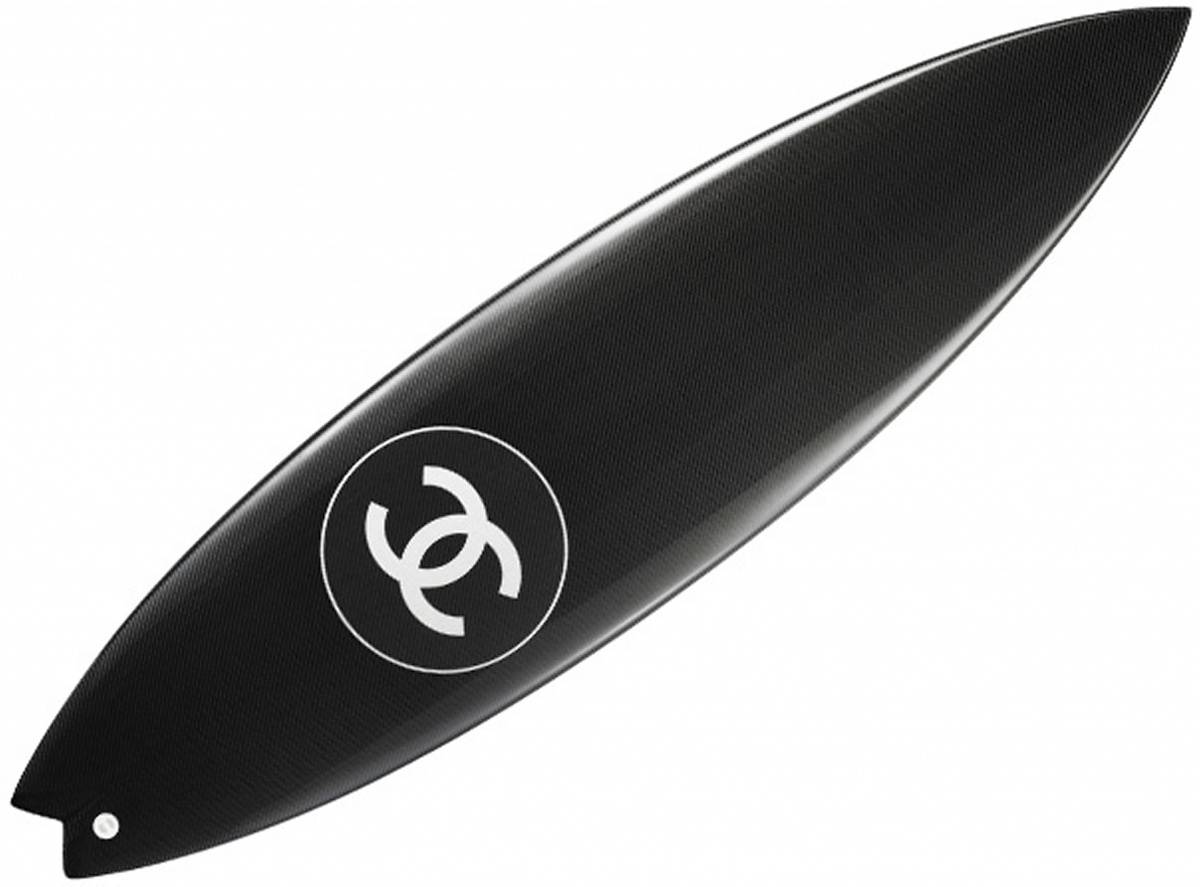 Photo Credit: Chanel
How haute! Like everything it creates, Chanel's surfboards are the beachy embodiment of "chic." The Parisian fashion house's monochrome carbon fiber, polyurethane and fiberglass boards, all delivered with a signature Chanel traveling case, are the ultimate accessories for the die-hard surfer girl who refuses to forsake fashion even while breaking waves.
Chanel surfboard, price upon request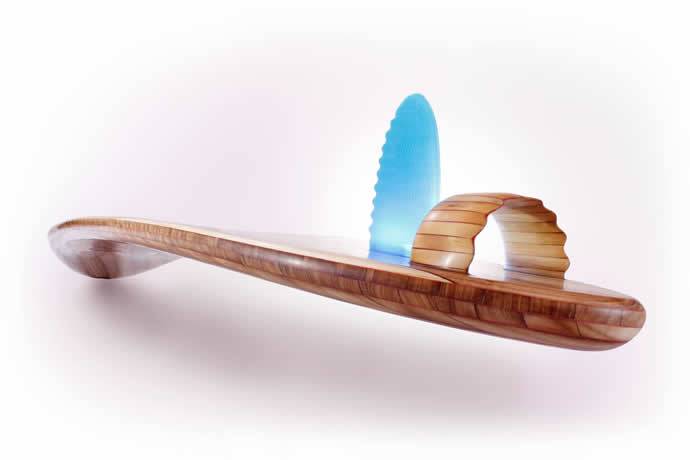 Photo Credit: Roy Stuart
Surfboard artisan Roy Stuart has provided a board fit for riding giants with his 10'6 Rampant board, which is priced at a cool $1.3 million. This luxe board, made of Paulownia wood, is the product of 20 years of water-testing development. Its Rampant Lion logo has been outlined with red and yellow resin and then filled with gold leaf. The board also features a Vort-X Tunnel Fin, which provides top speed, drive and rapid acceleration.
Roy Stuart's 10'6 Rampant board, $1.3 million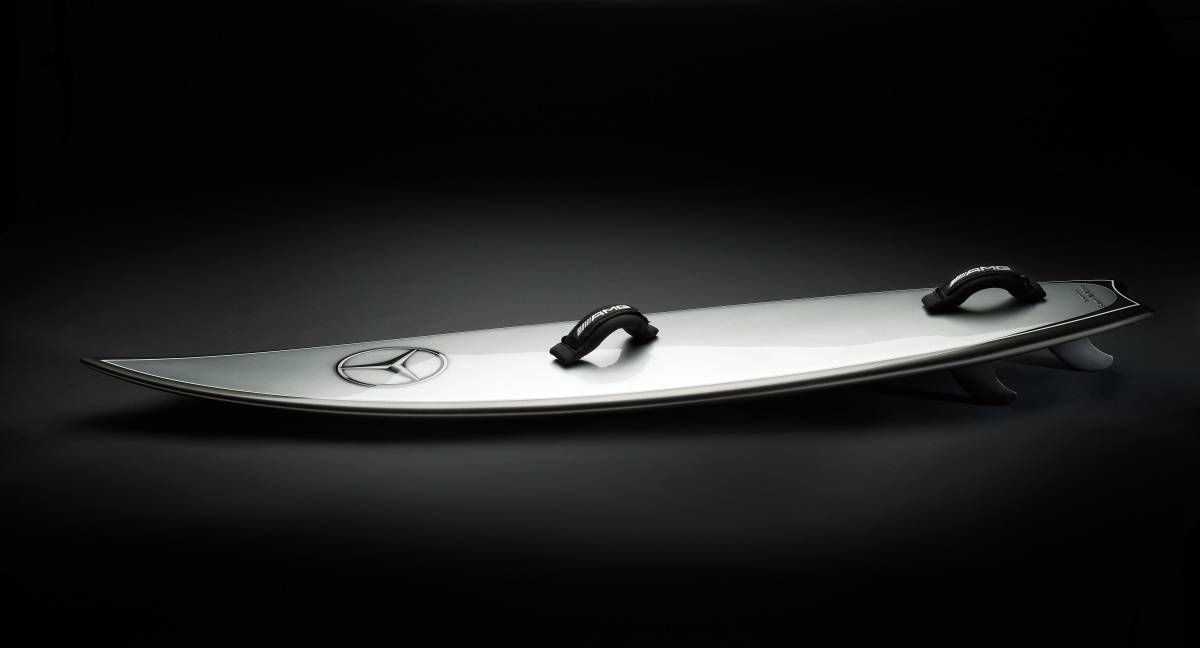 Mercedes-Benz has teamed up with pro surfer Garrett McNamara to create a sleek and chic board that cuts through ocean waves like a knife. The "Silver Arrow of the Seas" boasts an integrated telemetry system with a transmitter that wirelessly tracks McNamara's speed and is customized to fit McNamara's exact specifications, including his weight, height and surfing style. Unfortunately, the board is only available to the Guinness World Record holder, but perhaps one day Mercedes-Benz will make its designs available to all surf aficionados.
Mercedes-Benz's "Silver Arrows of the Seas"; not available for retail 
Photo Credit: Mercedes-Benz
Like Haute Living Los Angeles? Join our Facebook page or follow us on Twitter @HauteLivingMag.