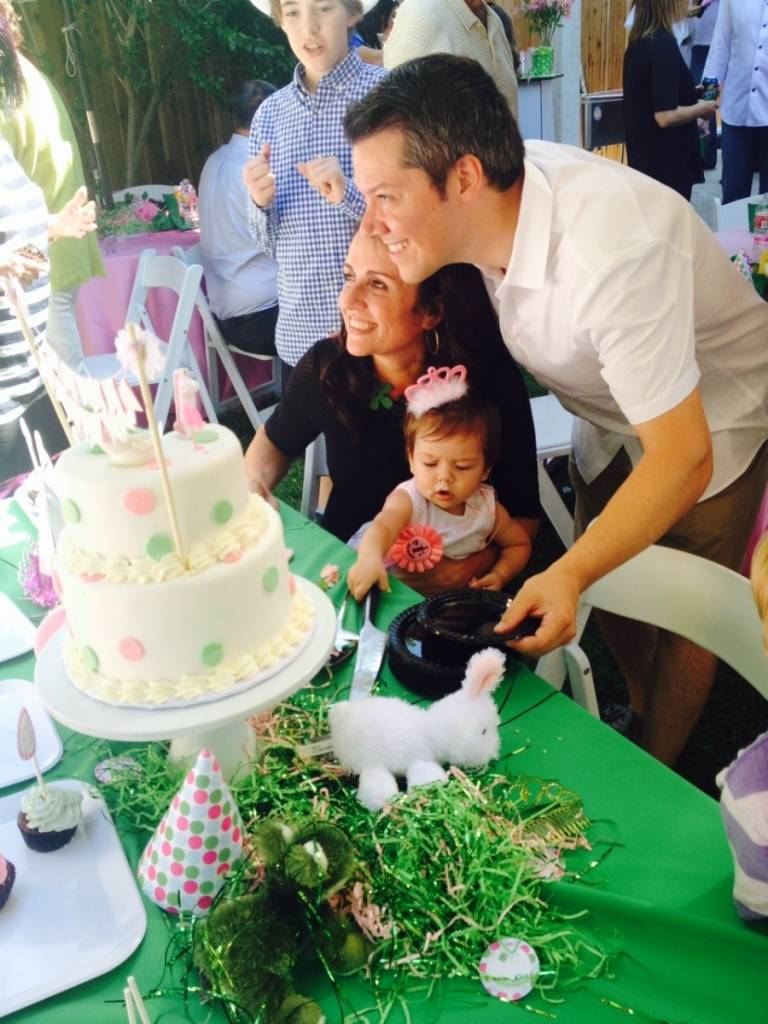 Hello from Lea Black in LA! The past couple of weeks has been a series of celebrations consisting of birthdays, dinner parties and the 4th of July. I recently went to my friend Jenni Pulos daughter's one year old birthday party held at her house, it was a fun event with a petting zoo, bouncy house and delicious food. Jeff Lewis, her boss on the BRAVO hit show, Flipping Out, was there along with Lisa and Ken Vanderpump from The Real Housewives of Beverly Hills and spinoff, Vanderpump Rules.
While I was sitting there I started watching the kids running around and playing with each other and it reminded me about some of the most important lessons we can learn and observations we can apply from a child's spirit. Children see life as a game, having this vision and attitude builds a resilience to not taking everything so serious, it helps you take risks that help you take the next step. They always speak the truth, they speak without ego, pride and a conscious effort to make their voice heard without fear of judgment. When you are young you dream without boundaries, you are open to learn, to listen and to explore. They look for teachers, mentors and role models.
Celebrating 4th of July, I got to thinking again about how this country was built on some of these very important issues, courage, resilience, vision and communication so if there is anything I want to share with you until my next blog entry is the reminder to live your life following your dreams, seeing challenges as an opportunity, see life as a game, speak the truth, make your own rules and live your life with a clear and positive intent.
Subscribe to discover the best kept secrets in your city