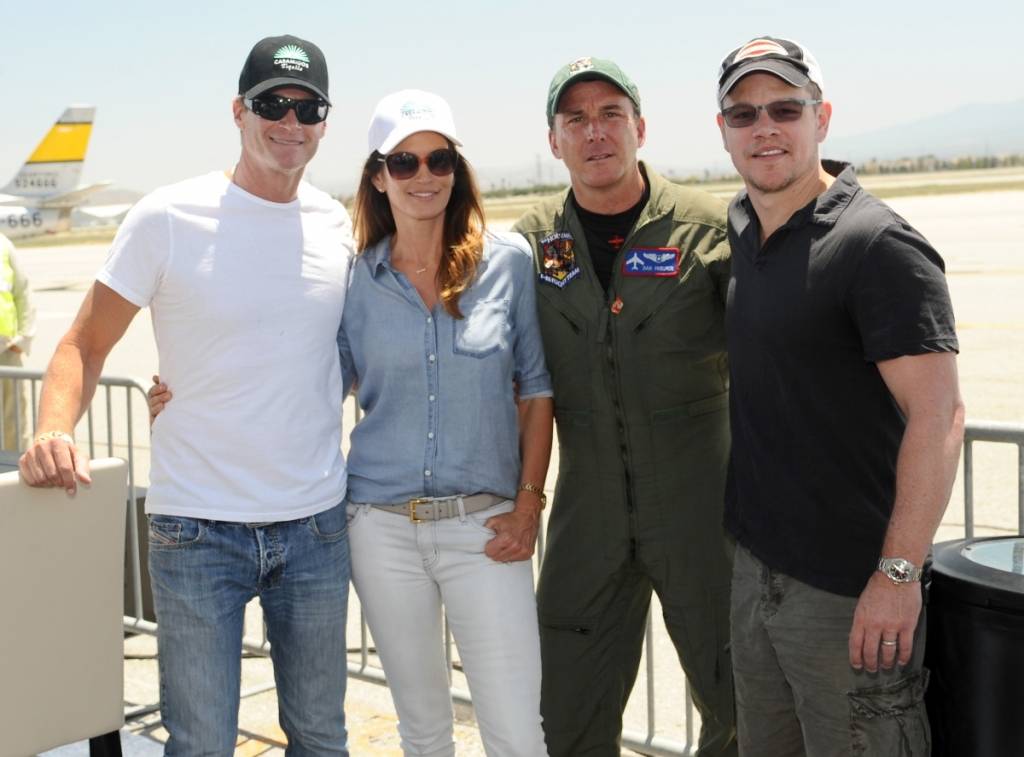 It was a day of surprise in the sky over the weekend for a few of LA's most famous residents at the Planes of Fame Airshow in Chino.
The fun-filled family day included aerobatic performances featuring Dan Friedkin's Horsemen Flight Team and more than 56 historic war aircrafts, specialty cocktails from Casamigos Tequila and Caliche Rum, as well as goodies from Dylan's Candy Bar and jewelry making from Origami Owl.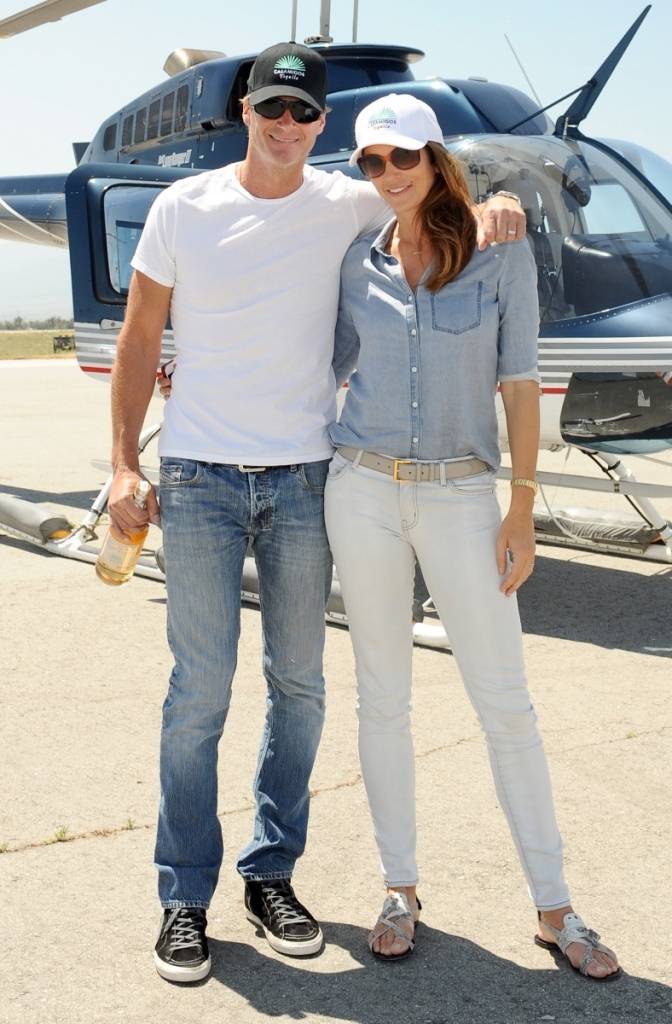 Attendees included Rande Gerber, Cindy Crawford and their daughter, Kaia, Matt Damon, his wife Luciana and their four kids, William Lauder, Andy Garcia, his wife Marivi and their son, producer Bradley Thomas, David Nazarian, Thea Andrews and Danny Sullivan.
A light lunch was provided by Malibu Farms, while Gerber's Casamigos Tequila and Caliche Rum served accompanying cocktails. Kids enjoyed the day with activities such as cookie decorating, bracelet making and, of course, candy-eating. Origami Owl set up a jewelry bar for attendees to select personalized lockets filled with keepsake charms.
For those unfamiliar with the event, the Planes of Fame Airshow is an once-in-a-lifetime experience, featuring the Horsemen Flight Team as they fly more than 56 historic mustang war aircraft at Chino Airport, approximately an hour outside of Los Angeles. 
488114753
Photo: WireImage
488126801
Photo: WireImage
488126817
Photo: WireImage
488126833
Photo: WireImage
488107255
Photo: WireImage
488107331
Photo: WireImage
488109985
Photo: WireImage
488109993
Photo: WireImage
488110083
Photo: WireImage
488110969
Photo: WireImage
488114665
Photo: WireImage
488114667
Photo: WireImage
488114721
Photo: WireImage
488115721
Photo: WireImage
488126673
Photo: WireImage
488126769
Photo: WireImage
488126783
Photo: WireImage
488126859
Photo: WireImage
488126867
Photo: WireImage