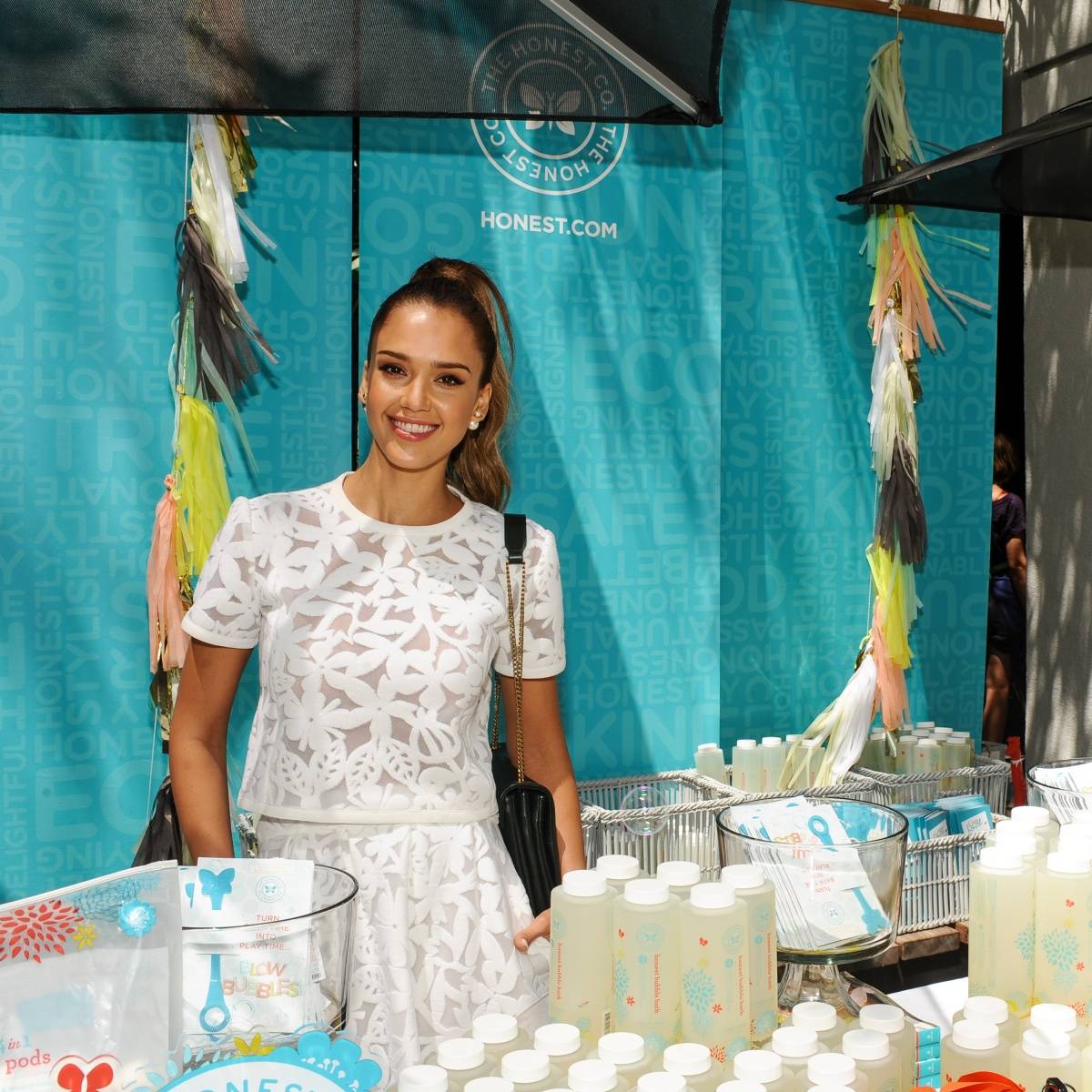 The A-list and their broods headed out for a day of artistic inspiration at the Hammer Museum over the weekend as the West LA institution hosted its fifth annual K.A.M.P. (Kids' Art Museum Project) event.
More than $200,000 was raised thanks to the help of celebrity guests like Jessica Alba, Conan O'Brien, Will Ferrell and Molly Sims, who not only attended the daytime do, but also participated in activities like Story Time and one-of-a-kind mobile making.
K.A.M.P. was created to help cultivate the next generation of art lovers and patrons by providing extraordinary access and experiences for kids and their families with renowned Los Angeles artists. That said, nearly 1000 guests attended the event, and artists, architects, photographers, designers, and other creative professionals led inventive hands-on workshops in the Hammer Museum courtyard.
This year's participating artists included Liz Craft and Pentti Monkkonen, Sam Durant and Ana Prvacki, Francesca Gabbiani and Ed Ruscha, Piero Golia and Nicole Miller, Aiko Hachisuka, Drew Heitzler, FriendsWithYou, Alex Hubbard, Shio Kusaka, Liz Larner, Nathan Mabry, Tala Madani, Dash Manley, Ivan Morley, Carter Mull, Anthony Pearson, Tony de los Reyes, DJ Liza Richardson, John Umbanhowar, Kaari Upson, Tobjorn Vejvi, and Marnie Weber and Jim Shaw.
Hammer Museum director Ann Philbin welcomed notable guests including Jon Shook, Sarah Hendler and Vinny Dotolo, Laura Wasserman, Rebecca Bloom, Yifat Oren, Claire Vivier, Max Greenfield, Estee Stanley, Jeremy Zimmer, Gregory Parkinson, Mary Leigh Cherry, Rosette Delug, Bruce Cohen, Jeanne and Tony Pritzker, Heidi and Damon Lindelof, Suzanne Kayne, Jenni Kayne, Maggie Kayne, Mark Siegel, Andrea Feldman Falcione, Justine Batemen, Viveca Paulin- Ferrell and Will Ferrell, Robyn and Guymon Casady, Susanna Fellman, Kelly Patricof, Ryan Gates, Elizabeth Guber- Sugarman, Linda and Jerry Janger, Cathy Opie, Candice and Darren Romanelli, Maya McLaughlin, Alisa Ratner, Lauren and Benedikt Taschen, Sydney Holland, Mali Kinberg, Lena Wald, Toni Wald and Dave Muller.
This year's event, which was chaired by Brooke Kanter, raised more than $200,000 in support of the Museum's free public youth programs, including Hammer Kids.
Like Haute Living Los Angeles? Join our Facebook page or follow us on Twitter @HauteLivingMag.
Subscribe to discover the best kept secrets in your city